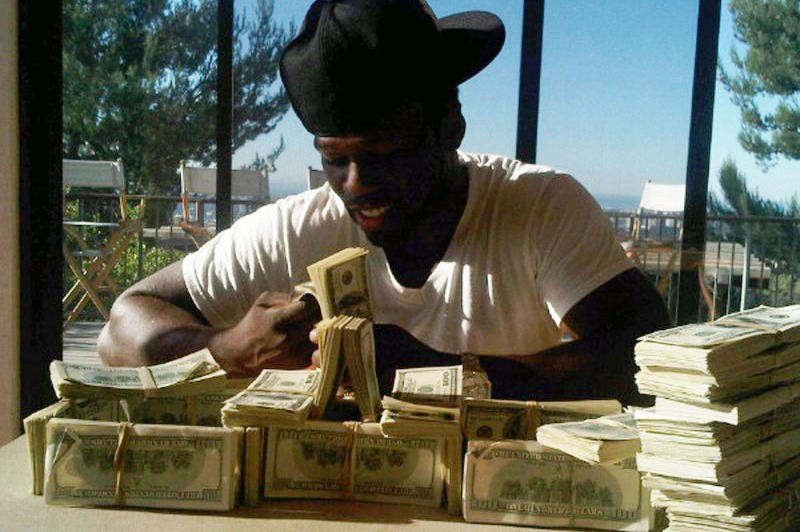 50 Cent




50 Cent, real name Curtis Jackson, who once called fellow rapper Nelly a fool for buying $5,000,000 in jewelry, has filed for bankruptcy. The drug dealer and shooter, turned rap star and alleged actor, filed for chapter 11 bankruptcy in U.S. federal court, to protect himself from creditors he is unable to fully repay.

It is estimated the 40-year old rapper earned approximately $100,000,000 during his 12-year rap career (though rich lists estimated it incorrectly in stating he was worth $270,000,000). The question is where did that money go. For years Jackson has been spending money in an excessive manner. He bought a massive mansion in Connecticut from boxer Mike Tyson and extensively remodeled it. Jackson has also purchased many luxury vehicles, a fortune in jewelry and designer clothes.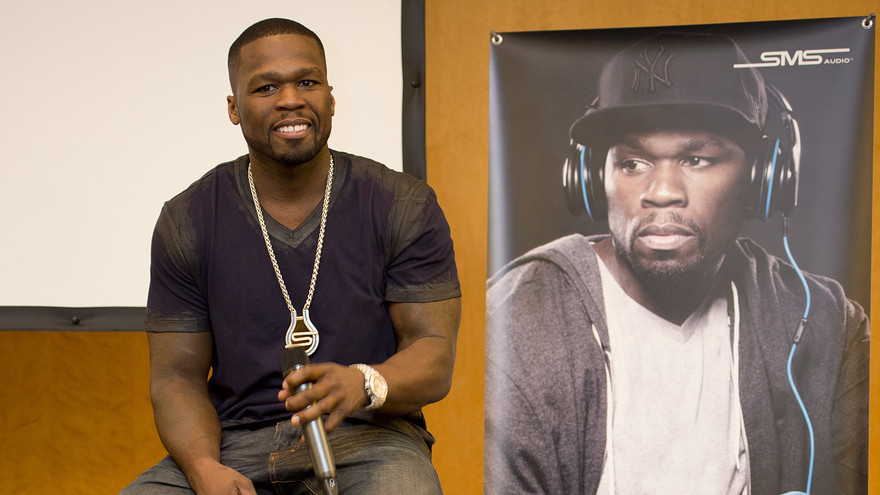 50 Cent and his stolen SMS audio brand that landed him in court and on the losing side




After two albums "Get Rich Or Die Trying" and "The Massacre" 50 Cent's rap career fell. 50 Cent has appeared in a few films, but he is not a natural when it comes to acting and did not make large sums of money via the movie industry. Jackson pays child support to two women, Shaniqua Tompkins and Daphne Joy. The latter is living very lavishly in Los Angeles, California on his dime. 50 Cent has been abusive towards both women, accused of burning one out of the home he housed her and his son in, as well as beating Daphne Joy and destroying furniture in the condo he bought her.

50 Cent also got into boxing, which is not an easy sport to navigate, as the Judiciary Report has repeatedly warned. However, rappers such as 50 Cent and Jay Z have gotten into boxing, not knowing what they are doing and losing money. Not long after his foray into boxing, 50 Cent's promotions company SMS filed for bankruptcy. 50 Cent has also engaged in copyright infringement in the entertainment industry regarding songs and music videos he willfully and brazenly stole in tandem with Dr. Dre and Eminem.

50 Cent also ripped off the business copyrights and trademarks of electronics company, Sleek Audio, who obtained a $17,200,000 judgment against him in court (which largely fuelled this bankruptcy). Last week, Lastonia Leviston, an ex-girlfriend of date rape advocate and rapper, Rick Ross, won a $5,000,000 judgment against 50 Cent him for invasion of privacy, in posting to the internet a sex tape featuring her without her consent.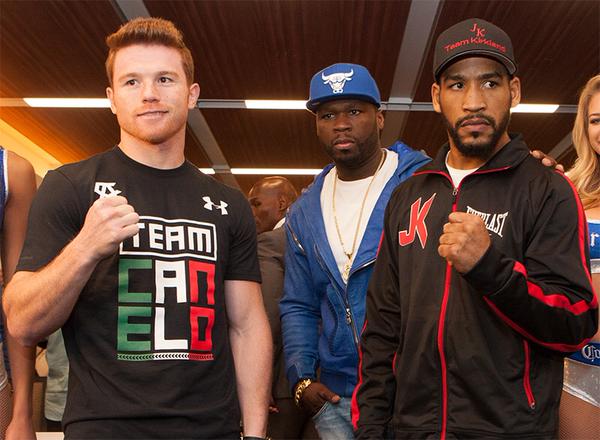 Canelo Alvarez, 50 Cent and his boxer James Kirkland




That's $22,200,000 in court judgments against 50 Cent, in addition to a collapsed rap career, a mediocre movie career and a failed boxing company. He was in no position to be telling people how to get money, when much of what he obtained was done through copyright infringement, trademark infringement and turning that cash over into what became failed business ventures. He is also not wise enough to watch what he says and does, as well as respect the law as it pertains to others rights, via engaging in criminal invasion of privacy.

In the bankruptcy filing, 50 Cent's lawyer stated his debts and assets are between $10,000,000 to $50,000,000. For what he obtained (albeit illegally) that is a colossal financial fall from grace. The fact of the matter is 50 Cent never should have reached the point he needed to file bankruptcy. Actually, he should not have reached the point he amassed millions of dollars in ill-gotten wealth. Greed, thievery, covetousness and wild spending led to the rapper's current predicament.



RELATED ARTICLES