R&B singer, Chris Brown, was scheduled to perform a concert in the Philippines in December 2014. However, due to his criminal record as a felon from the Rihanna domestic violence case and reports he was unable to secure a passport, Brown was unable to enter the country. Brown departed for the Philippines this week and held another concert.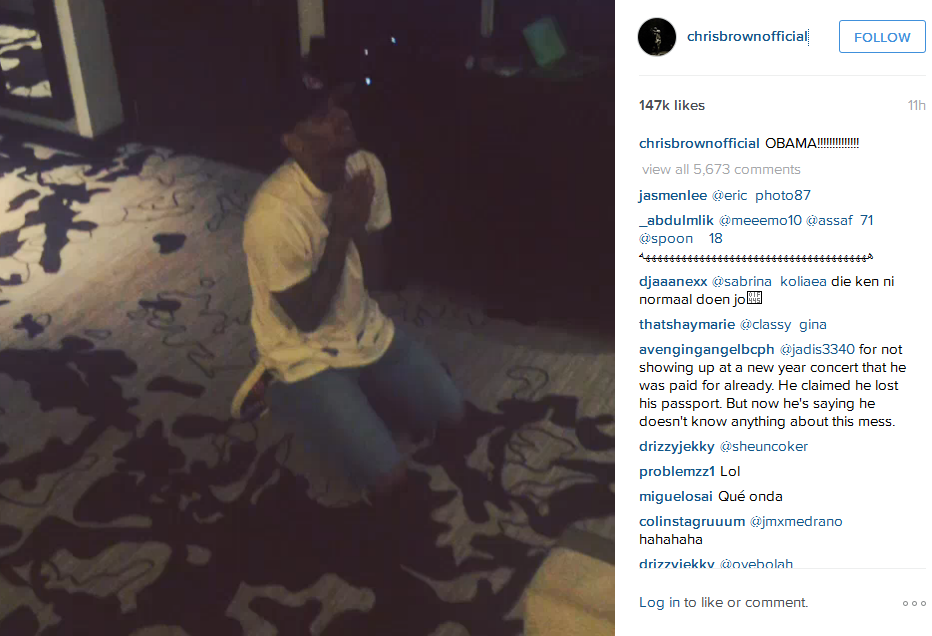 Chris Brown's Instagram post that has since been deleted regarding begging to be released from the Philippines




However, the religious group who had paid money to bring the singer to the Philippines last December, made a formal complaint to the Justice Department in the Philippines, regarding Brown canceling the show and his management not returning the money paid for the deposit to secure the singer's services. Brown's manager should have returned the money, which is the standard business practice regarding cancellations caused by the entertainer or their representatives.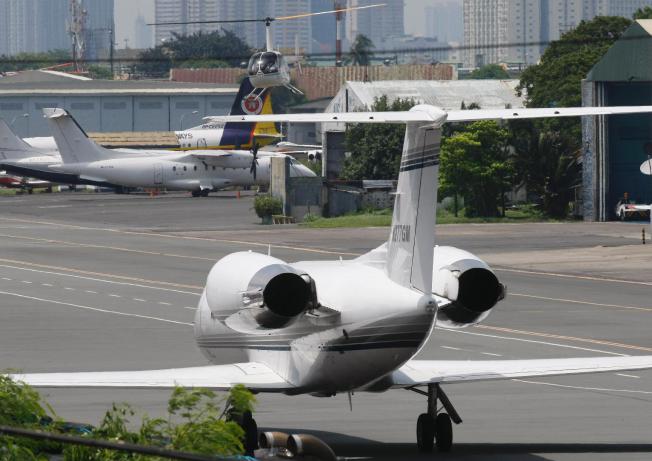 Leased private jet for Chris Brown's tour sits on runway waiting on the singer who is unable to leave the Philippines

As such, Brown was detained two days ago and barred from leaving the Philippines. TMZ reported he was released after the matter was sorted out between "two promoters" and Brown was in the air to Hong Kong for his next scheduled show. However, Brown continued to post videos on Instagram stating he has not been allowed to leave the Philippines. The Immigration Bureau confirmed to the Associated Press that Brown is still in the Philippines.



STORY SOURCE




Stuck in Philippines over fraud complaint, Chris Brown pleads 'please, let us leave'


July 23, 2015 | 12:25 p.m. EDT - MANILA, Philippines (AP) — In a profanity-laced video, Grammy award-winning singer Chris Brown vented his frustration Thursday at being stuck in the Philippines for a second day after running afoul of a politically powerful religious group that filed a fraud complaint against him for a cancelled concert. Brown was still in the country Thursday evening and had not applied for the emigration clearance he needs to leave Manila, Immigration Bureau spokeswoman Elaine Tan said in a text message to the AP.

The 26-year-old R&B singer performed at a packed concert in Manila on Tuesday but has been prevented from leaving since then. In videos posted on Instagram, Brown clowns around, asking, "Can somebody please tell me what the (expletive) is going on?" "I don't know, I'm reading headlines after headlines, what the (expletive)!" he added, smiling as his companions laugh in the background while sprawled on sofas. In another video, Brown says when he gets to customs, he will say he did nothing wrong. He then breaks into dance as people laugh. The expletive-laden video appeared to have been removed from Brown's Instagram account Thursday...

A new video posted around midnight showed Brown kneeling on the same patterned carpet as before and pleading, "Please, please, let us leave, please," then doing a back flip. The clip's caption seemed to be a mock appeal to President Barack Obama. The dispute traces back to last New Year's Eve when Brown canceled a concert at the 55,000-seat Philippine Arena north of Manila, which is operated by a corporation owned by the politically influential Iglesia ni Cristo religious group. The 101-year-old group is believed to have more than a million members both in the Philippines and abroad and is known to vote as a bloc in a nation where politicians often seek endorsements from church leaders. The organizers said they were told at that time by Brown's representative that the singer lost his passport and could not make it to the concert...





RELATED ARTICLE