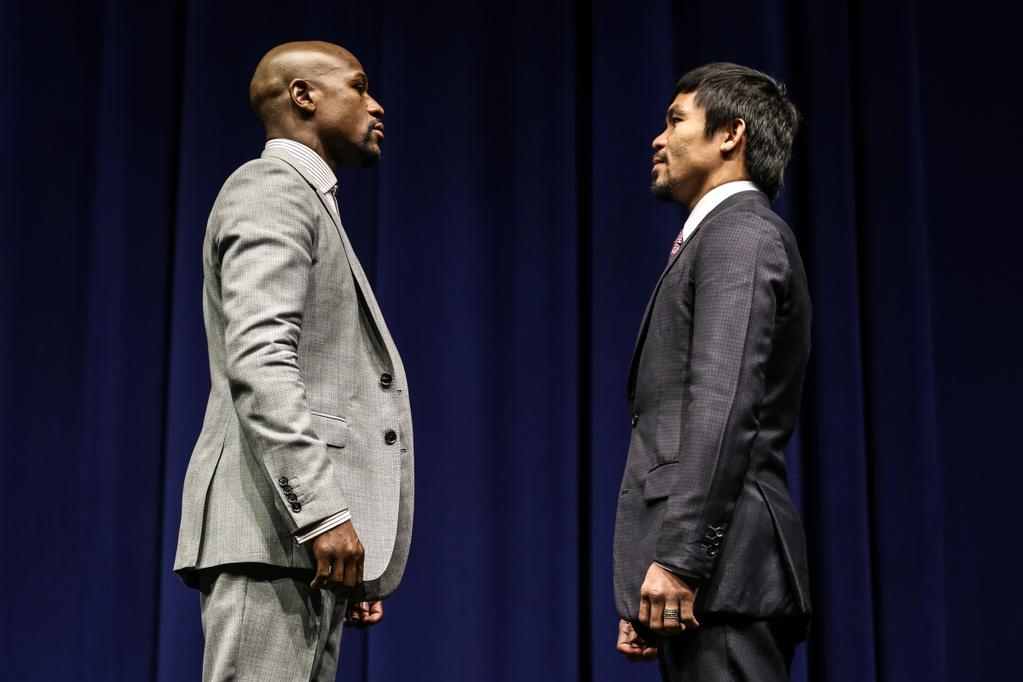 Floyd Mayweather and Manny Pacquiao
Boxing star Manny Pacquiao has purchased a $12,5000,000 house in Beverly Hills, California. The home has seven bedrooms and seven and a half bathrooms. Pacquiao is training in Los Angeles for the May 2, 2015 Floyd Mayweather bout that is scheduled to net both boxers a fortune. Mayweather is training for the fight in Las Vegas, Nevada where he resides.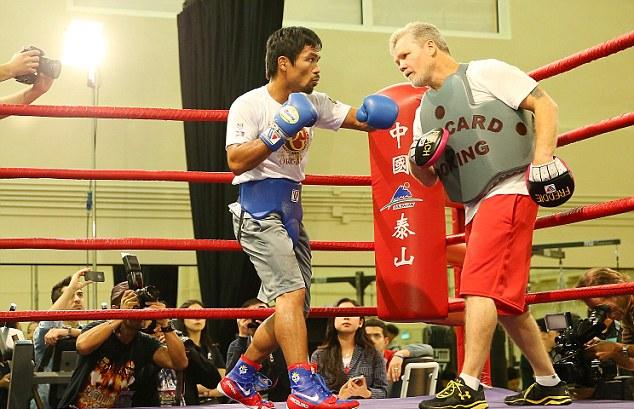 Manny Pacquiao and trainer Freddie Roach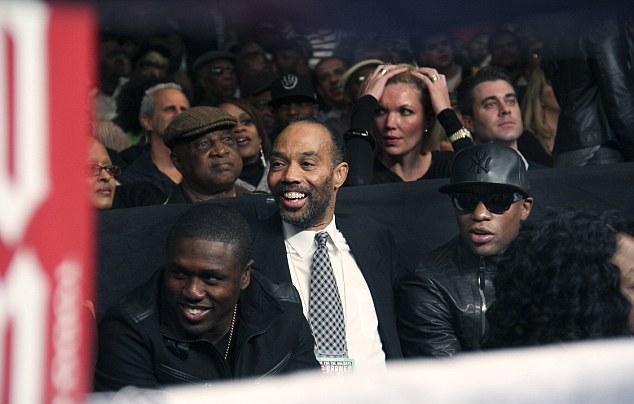 Floyd Mayweather (right) and Al Haymon (center)
There was a complaint in the press from Pacquiao's trainer, Freddie Roach, who stated Mayweather's manager, Al Haymon, a former successful music industry concert promoter, turned boxing magnate, has been paying people not to spar with him.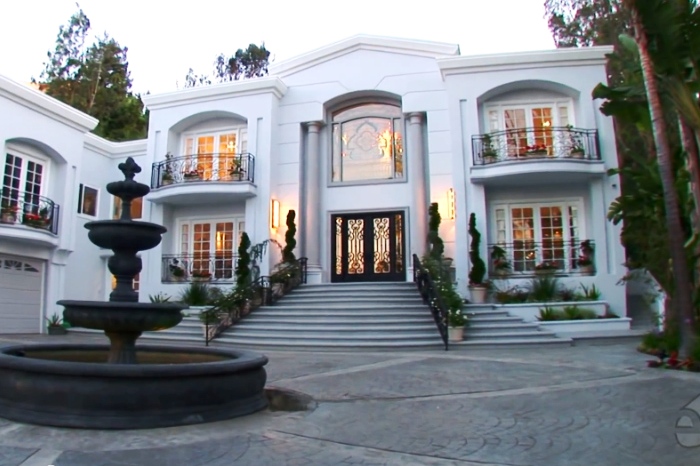 Manny Pacquiao's new house
Roach contends regarding Haymon, "I'm hiring sparring partners, Al Haymon's people calls them up and offers more money for them not to come. I'm not worried about those guys." Haymon has not responded to Roach's allegations.