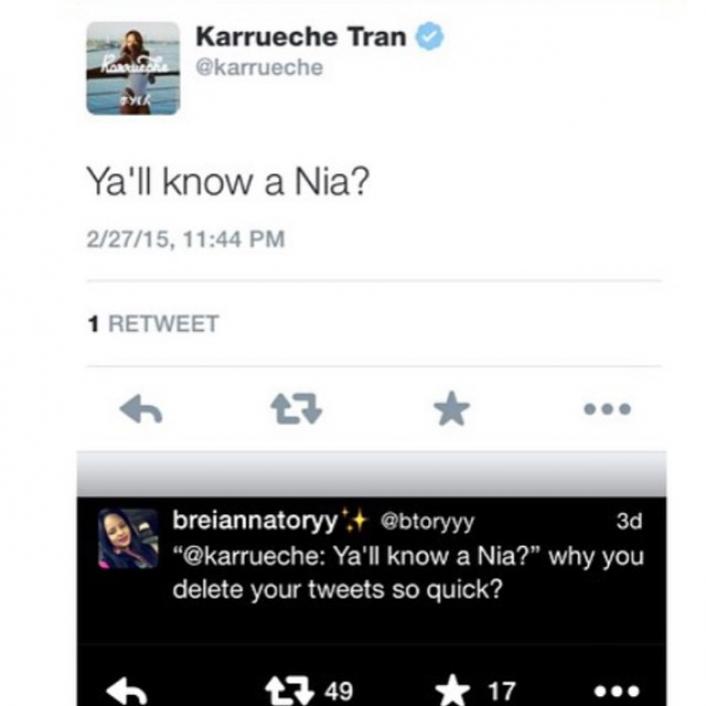 Karrueche Tran's Twitter account
A recent tweet by model Karrueche Tran that was deleted shortly after being posted on social networking website, Twitter, has the public wondering how much she knew and when about Brown's secret 9-month-old daughter, birthed by adulterous nursing student Nia Amey. Brown and Amey conducted an affair for years while she was married. Her husband divorced her shortly after Royalty was born.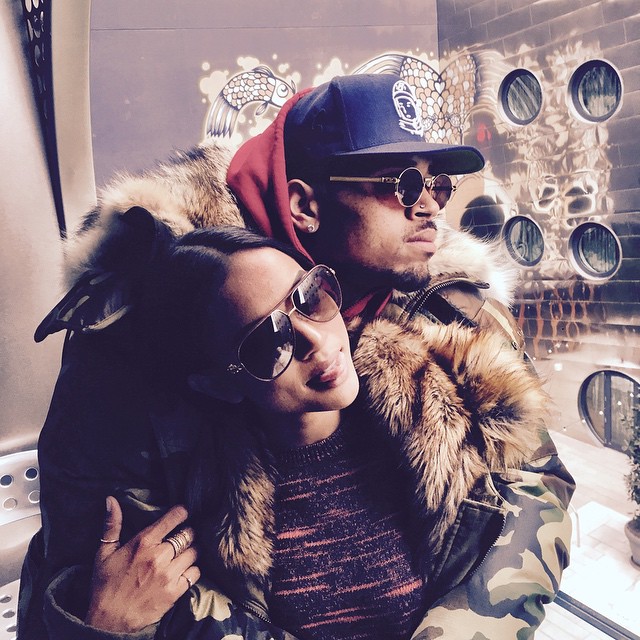 Chris Brown and Karrueche Tran
Tran stated she found out about Brown's secret daughter, Royalty, the day TMZ broke the story. However ,weeks prior, Tran had tweeted the words, "Y'all know a Nia" then quickly deleted it. The Vlad TV website found a copy of the deleted tweet and now people are asking when Tran had knowledge of Nia Amey and the baby. Either way, Tran is the victim in all of this and sadly she will go back to Brown and get her heart broken again.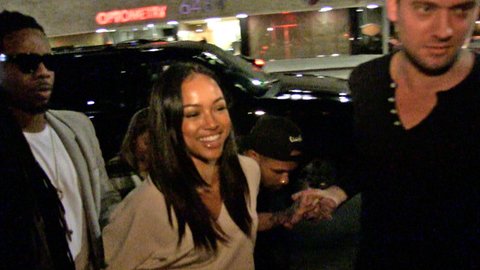 Tran putting on a brave face after breaking up with Brown for cheating and impregnating woman in their circle of friends
In the meantime, Tran just landed a new modeling job as the face of Le Coq Sportif in Korea. The model has bills to pay, as she is currently leasing a house in expensive West Hollywood, California.
STORY SOURCE
Karrueche Tweeted About Chris' Baby Mama Before News Broke?
Mar 05, 2015 | 11:00 PM - Fans were shocked after news broke of Chris Brown fathering a 9-month-old girl with a model friend named Nia, and fans have unearthed a tweet of Karrueche asking about the woman before news broke.
At first, people suspected that the image of the now-deleted "Y'all know a Nia?" tweet was a fake, but one of Karrueche's followers submitted a reply that she sent three days ago, which seems to prove the legitimacy of the message. Chris' longtime girlfriend has yet to speak out on the news of her boyfriend's alleged new baby. Check out Karrueche's alleged tweet along with the fan's reply above.
RELATED ARTICLES