Darren Sharper has been sentenced to 8-years in prison under a plea deal for drugging and sexually assaulting women. He could be released in 3-years, which is ridiculous considering the seriousness of the crimes he committed as a sexual predator.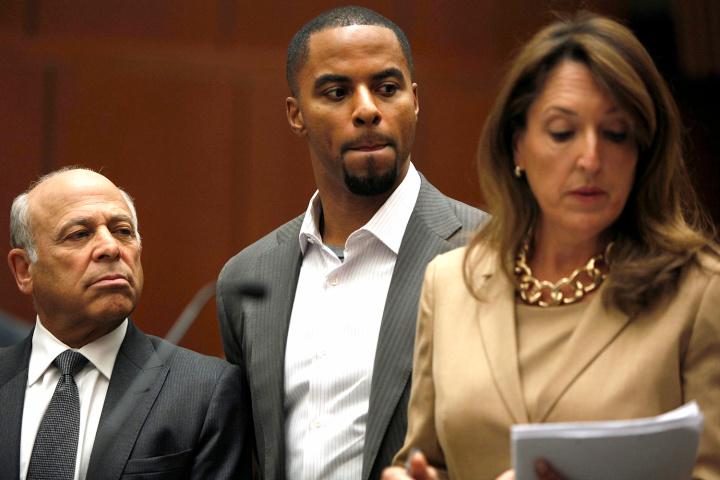 Darren Sharper (center)
The U.S. states of California, Nevada and Arizona agreed to the deal and the sentences running concurrently. Sharper still faces charges in the U.S. state of Louisiana for drugging and rape. A continuance has been issued in the case until July 15, 2015. It is an extraordinary fall from grace for the Super Bowl winner, who is clearly mentally ill and sexually depraved.
RELATED ARTICLE