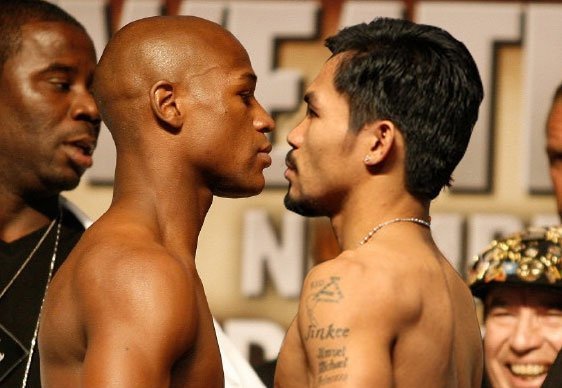 Floyd Mayweather and Manny Pacquiao
Beloved boxing star, Manny Pacquiao, has issued a January 31, 2015 deadline to his top rival, undefeated boxer, Floyd Mayweather, to sign contracts for their potential May 2, 2015 fight, tentatively scheduled to take place in Las Vegas, Nevada at the MGM. Pacquiao is ready to go. However, Mayweather has not signed the contract, in what would be the most lucrative fight in boxing history.
Pacquiao told the Los Angeles Times newspaper, "My promoter and I, we've already agreed to the terns and conditions of whatever he wants. We're just waiting on the signed contract from him. That's the hard part - if they will fight or not. We have to know soon, because if they will not fight, we can move on and choose another opponent. We have a deadline - this month."