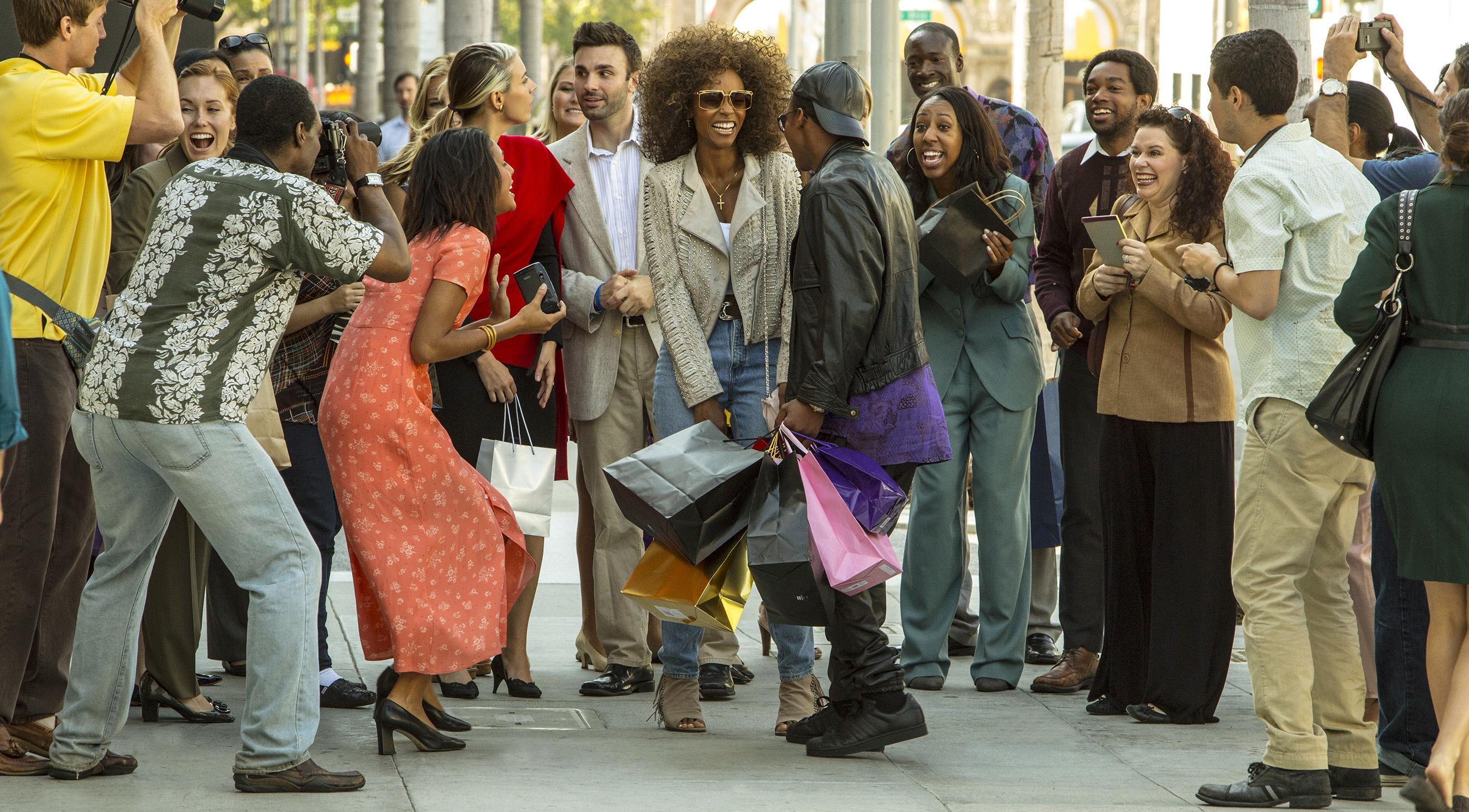 A still from the Lifetime network "Whitney" movie
The family of the late singer, Whitney Houston, has denounced the Lifetime biopic TV movie "Whitney." The movie premiered this past Saturday, to 4.5 million viewers. Lifetime has been touting the ratings, but it was not due to the film they made, but ongoing public interest in Houston, who always stole the show in life and death.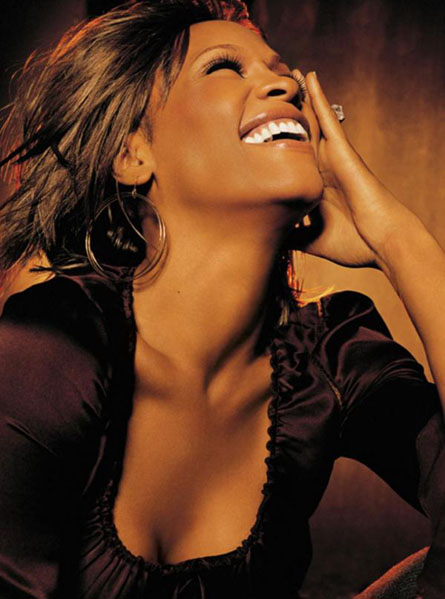 HOUSTON FAMILY STATEMENT
"My daughter came home from high school yesterday and shared with me inquiries she had endured from her peers and teachers about the upcoming TV movie about her aunt Whitney. She was somewhat exasperated and said she did not get it – that a woman who claimed to be her aunt's friend would direct a movie that seems so unloving towards her Aunt, and how it could affect her cousin Krissi. I share with you the thoughts I shared with my daughter yesterday – that there is often a fine line that separates elevation and degradation in the industry.
What lifts up one person in the headlines may in fact destroy another. I don't think it ever entered their minds that they were assaulting the legacy of another individual; they just want the job or the opportunity to shine. But to do so in such an incredible way, to go after someone who cannot correct what you get wrong, someone who – like so many people, and especially women – struggled to hold up their humanity and live with dignity despite their personal challenges, is wrong.
It is easy to turn a blind eye to other people if you're not careful. But the needs of Whitney's family matter. We have dealt with her every emotion from the day she was born until the day she died, which gives us absolute position and absolute authority as a family to feel the way we do about her legacy. We matter. We're still here. Why wasn't there a call to myself, Gary, Cissy or even her daughter? Why deny selected members of the family an advanced copy of the film?
As we once again enter a season of bereavement and the strategic timing so close to the anniversary of Whitney's death, this is a disappointment that any of us who loved her could do without. This creative pursuit at the expense of the integrity of such an iconic woman, who is voiceless today, reeks of condemnation and deceit. It reeks of enslavement to an industry that will likely do the same to you one day. As my grandmother used to say, "Keep living."
I say this to all Whitney's family, friends and fan base: If you watch this movie, watch it knowing that Lifetime is notorious for making bad biopics of deceased celebrities and brace yourself for the worst."