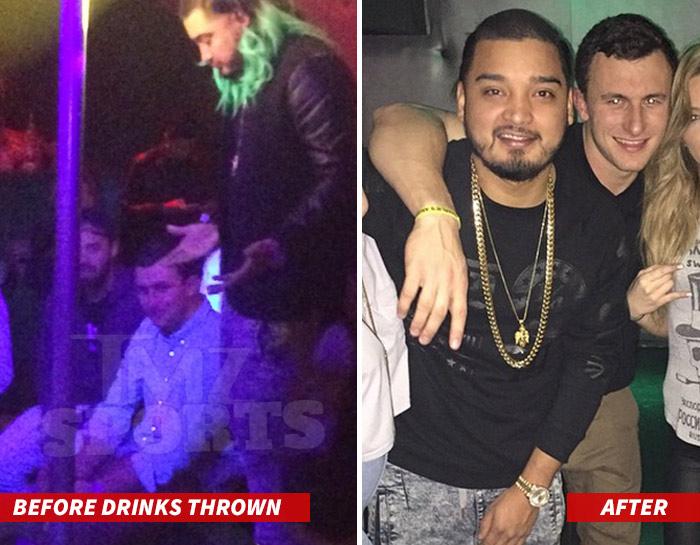 Johnny Manziel
Cleveland Brown's quarterback, Johnny Manziel, got himself into more trouble this week. According to TMZ, the athlete nearly got into a fight at a night club in Houston, Texas, when people became aggressive and loud in trying to take his picture. Manziel threw a birdie at people in the club and they threw drinks at the alcoholic football star in retaliation.
Manziel and his entourage were drenched in drinks that had been thrown at them and temporarily left the club to change. The athlete and his crew returned to the club and continued partying. The time Manziel spends drinking and partying, he could spend training to become the best footballer he can be.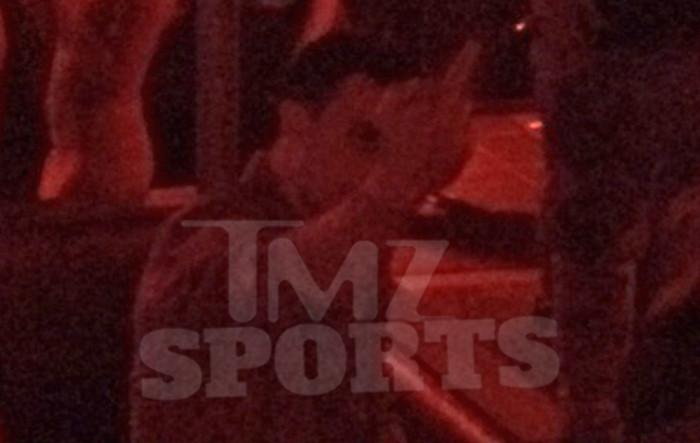 Manziel throwing the birdie at people in the club
Several months prior, the Judiciary Report warned that Manziel's behavior would damage his career and over the past few weeks it has begun happening (
Partying Your Career Away
). He's a talented football player. He should not throw his opportunities away via partying his career away. That's not how you become a legend. Many football players in high school and university wish they had the opportunity Manziel does to play in the league. Manziel needs to appreciate the opportunities in his life and make the most of them, lest they are taken from him.
STORY SOURCE
Johnny Manziel -- Drinks Thrown at QB ... at Houston Nightclub
1/5/2015 11:32 AM PST BY TMZ STAFF - Johnny Manziel was attacked with drinks at a Houston nightclub this weekend ... after the Cleveland Browns QB got into it with a group of hecklers ... TMZ Sports has learned. It all went down at Dekan nightclub in Houston late Sunday night -- Manziel arrived with some friends looking to have a good time when things got chippy.
We spoke with J.R. from Sticky Promotions -- who was with Johnny that night -- and he tells us people were shouting at Manziel and aggressively trying to take pics. At one point, a frustrated Manziel flipped off one of the hecklers -- and that's when J.R. says the drinks started to fly.