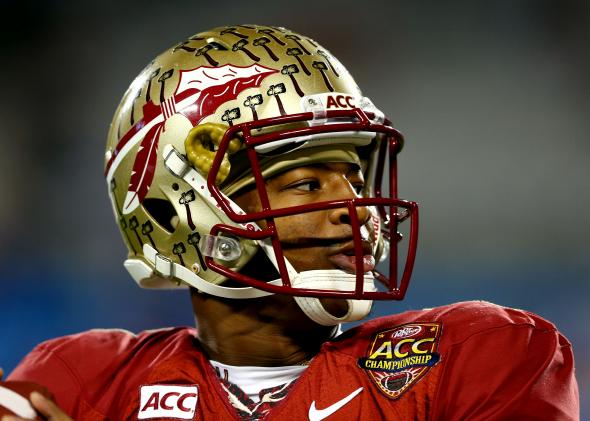 Jameis Winston
Erica Kinsman, the woman accusing Florida State University football star Jameis Winston of rape, has filed a federal lawsuit against the school upon hearing the announcement he is going to the NFL (National Football League). The lawsuit should be dismissed. How is FSU responsible for what Kinsman claims Winston did, which has already been proven to be a lie.
Suing a school for a "hostile educational environment" is ludicrous. What about the hostile environments Kinsman has created for Winston in being falsely accused of rape, with rival football players mocking him and people online insulting and threatening him. Kinsman and her lawyer aunt, Patricia Caroll, are suing FSU in a cash grab, as the school has money, where Winston does not at the present time.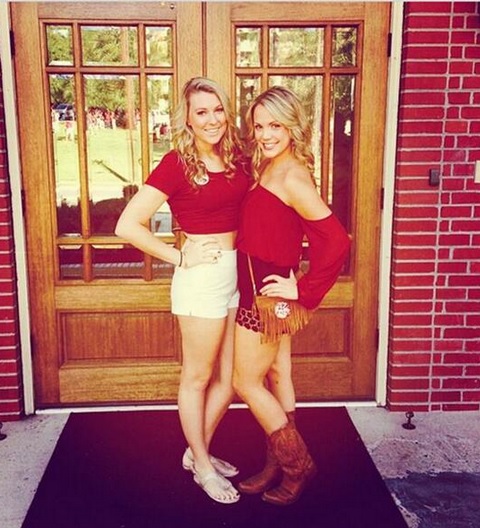 Erica Kinsman (left)
The mere fact Kinsman and her aunt did not go to the police first and opted to demand money, should be a clear indication to many that the rape accusation is false. The fact people in Winston's apartment submitted written affidavits stating they saw her voluntarily go into Winston's bedroom with him, with one of the football player's friends walking in on her performing oral sex on him, leading to Kinsman laughing and telling him to close the door, does not speak well regarding her credibility or claims. Rape victims do not behave in that manner.
When Kinsman and her aunt finally went to the authorities after their failed extortion bid, they sent police in circles, withholding pertinent information and not returning calls for follow up interviews, which makes their claims of rape appear event more dubious. Why go to the police after a failed extortion bid, then withhold information from authorities impeding their investigation.
The fact subsequent tests revealed the presence of two men's sperm inside Kinsman - Winston and that of another man- the identity of which she deliberately tried to hide from police, costing taxpayers money in tracking him down, created even more credibility issues. This is not the profile of rape. It is the profile of a financial scam gone awry.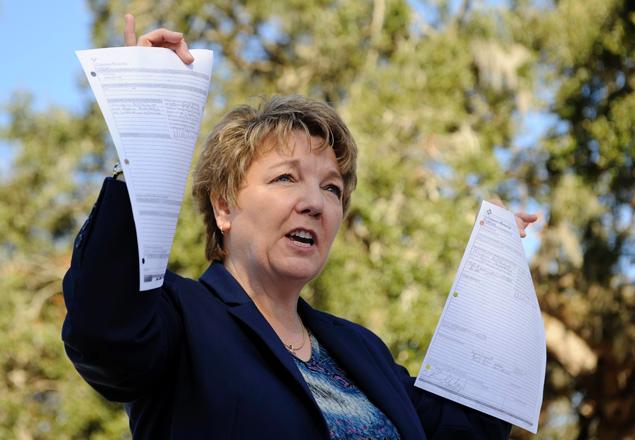 Patricia Caroll
Florida State University's president, John Thrasher, stated, "After a year of selective news leaks and distorted coverage, Florida State looks forward to addressing these meritless allegations in court. Evidence will show that through its confidential victim advocate program, F.S.U. did everything the plaintiff asked for, and that the assertions F.S.U. shirked its Title IX obligations are false. F.S.U.'s handling of this matter was driven by the plaintiff's deliberate and informed choice on how to proceed, not by athletics."
Many sports professionals consider Winston to be the top university football player in America. He is expected to make millions of dollars in the NFL draft via a lucrative deal. Kinsman and her aunt already have their eyes on money Winston has not even earned yet, waiting to file a civil suit the moment he signs his first multimillion dollar deal. Once again, it should be evident, this case is about money and not rape. The sad part is Winston's life has been greatly damaged by it. Some believe he raped her, but the evidence says otherwise.
In closing, men need to be careful regarding picking up women they do not or barely know and having sex with them. While some women have been raped, there are numerous cases around the world of women crying rape out of revenge for a one night stand they thought was something more or for financial gain.
STORY SOURCE
Jameis Winston to Enter N.F.L. Draft; His Accuser Sues Florida State
JAN. 7, 2015 - Jameis Winston was projected to be either the first or second player chosen in the upcoming draft. Quarterback Jameis Winston on Wednesday announced that he would make himself available for the N.F.L. draft, the same day that Florida State was sued by the woman who accused him of rape.
The lawsuit, filed in United States District Court in Orlando, Fla., seeks a jury trial and damages while alleging that the woman's Title IX rights were violated, a lawyer for the woman said. The lawsuit says Florida State created a "hostile educational environment." A former Florida State student, the woman had accused
Winston of raping her at his apartment in December 2012, an encounter Winston has said was consensual.
Winston was not arrested or charged in the case, and in December he was cleared of violating the university's student code of conduct after a two-day hearing. Winston, the winner of the 2013 Heisman Trophy, has two years of eligibility remaining at Florida State. He is projected by most draft analysts to be either the first or second quarterback chosen — the other being this season's Heisman winner, Oregon quarterback Marcus Mariota — and he could be picked No. 1 or No. 2 over all...