Warning: video contains inappropriate language
Beleaguered 25-year-old R&B singer, Chris Brown, was the target of another shooting this past weekend, during a club performance, ahead of his forthcoming tour. Brown was performing in San Jose, California at the Fiesta night club, when shots rang out during his set, abruptly ending the show.
Initially Brown thought the noise was club goers enjoying themselves, until it dawned on him the commotion was due to gunshots. Security quickly pulled the singer off stage, protecting him from injury. 5 people were shot in the arms and legs. They were transported to a local hospital.
This is the second club shooting to happen to Brown in the past few months. In August 2014, Brown was shot at by unnamed assailants during a pre-MTV VMA Awards party in Los Angeles. Notorious former Death Row Records music executive, Suge Knight, was shot 5 times in the stomach, but survived.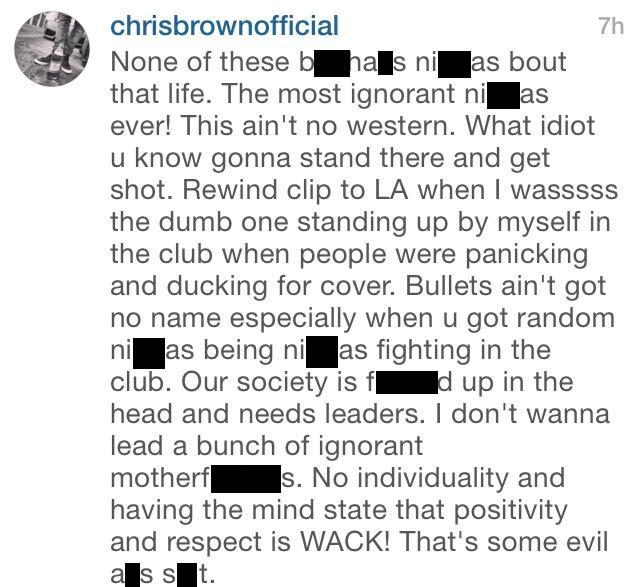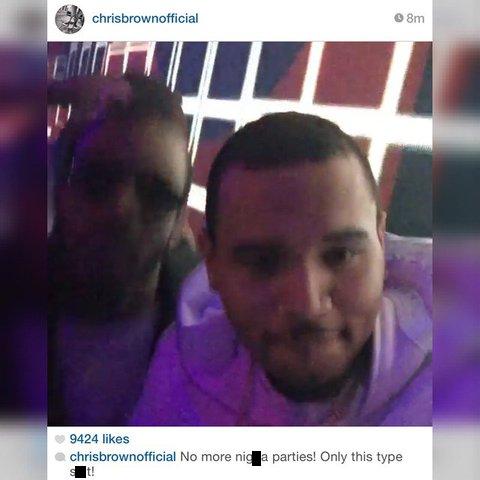 Chris Brown's Instagram posts about recent club shooting
The website
TMZ stated Knight
was the intended target, but witnesses at the party posted comments online stating
Brown was the one who was shot at
, but Suge was hit instead. This latest incident is more proof Brown is being targeted and his life is in danger, as the site has stated for over a year.
STORY SOURCE
Five People Shot During Chris Brown Nightclub Performance
January 11, 2015 - Five people were shot and wounded early Sunday morning during Chris Brown's performance at San Jose, California's Fiesta nightclub. Following the shooting, Brown tweeted "I'm 100," alerting fans that he was uninjured in the shooting, but that tweet was later deleted, the San Jose Mercury News and San Francisco Gate report.
Brown was in San Jose to perform at a "birthday bash" thrown by San Francisco hip-hop station 106 KMEL. The Mercury News writes that when police arrived on the scene, they found four people suffering from gunshot wounds; a fifth person later admitted themselves to the hospital. The conditions of those shot in the incident weren't detailed but each victim is expected to survive. Police detained several people following the shooting but no arrests were made...