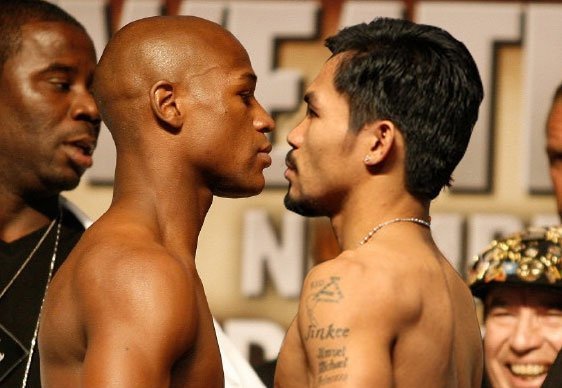 Boxer, Amir Khan, 28, is desperate to fight lightweight world champion, Floyd Mayweather, 38, who has not lost a single fight to date. Mayweather has been toying with Khan. It mushroomed into a social networking fight last year, when Mayweather chose Marcos Maidana in Khan's stead, handily beating him in Las Vegas.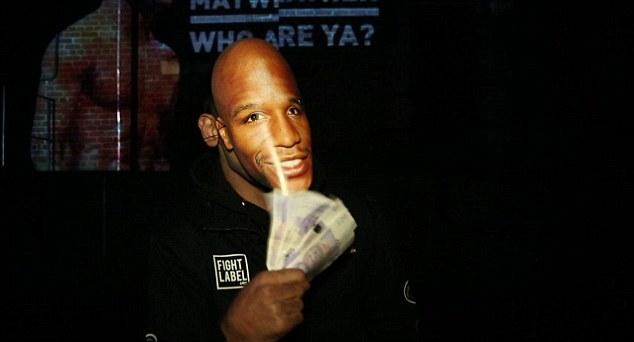 Amir Khan wearing a Floyd Mayweather mask while mocking him
Mayweather is now eyeing up a battle against top rival, Manny Pacquiao, 37, leaving Khan upset once again. After Mayweather flatly stated Khan's name holds no weight, the boxer donned a mask of his rival and stated, "Shut up and fight me." You tell Mayweather stuff like that, it just may turn into a street fight (LOL). Khan needs to fight fellow Brit, Kell Brook, as it would be a good match-up and he is keen to enter the ring against him.

STORY SOURCE

Amir Khan dons Floyd Mayweather mask and holds bundle of cash as he tells pound-for-pound king to 'shut up and fight me'
Published: 11:49 EST, 15 January 2015 | Updated: 16:21 EST, 15 January 2015 - Amir Khan has staged a tongue-in-cheek 'come and fight me' plea to Floyd Mayweather Jnr as the American pound-for-pound king closes in on a multi-million dollar fight with Manny Pacquiao. It is understood undefeated five-division world champion Mayweather is ready to complete terms with Pacquiao's promoter Bob Arum in Los Angeles on Friday for a May 2 superfight.
But Briton Khan is keen to muscle in, attempting to goad the 37-year-old WBC and WBA welterweight champion into taking him on instead of the 36-year-old Filipino WBO holder. In a video seen exclusively by Sportsmail from boxing suppliers RDX, Khan comically dons a facemask of Mayweather and holds out a wad of money in hand.
He then attempts to goad his illusive opponent further, whilst pointing at a giant wall projection spelling out 'Who are ya?' as he looks to up the pressure on the American to give in and fight him. Despite the Bolton hero's best efforts, Mayweather is likely to snub Khan and give boxing fans the bout they have long-awaited...