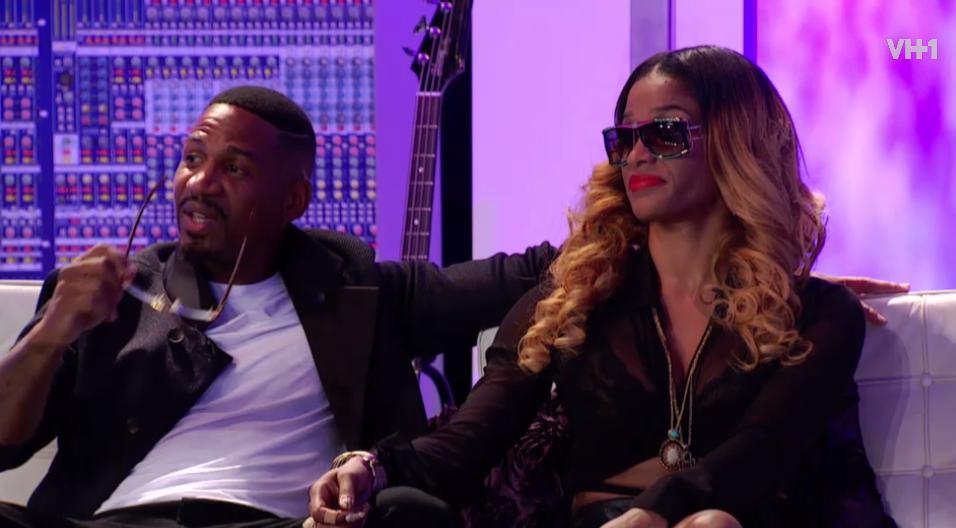 Stevie J and Joseline Hernandez: We ain't paying nothing!
Rapper Stevie J, real name Stevie Jordan, is scheduled to be arraigned next month on criminal charges that stem from his failure to pay child support for two of his children since 2001. He was jailed arrested year on said charges and now faces two years in prison if he can't come up with the million dollar child support judgment.
Stevie J has been living lavishly with girlfriend, Joseline Hernandez, a former stripper and prostitute, while ignoring his financial obligations to his children. It is always sad when men do this, when they have the ability to pay for the care of their children. Stevie J and Joseline are raging cocaine addicts, who are so disconnected from reality, they don't care how this all looks. Their drug use is fuelling violent behavior, as seen on their reality show "Love And Hip Hop Atlanta."
STORY SOURCE
'Love & Hip Hop' Star Stevie J Indicted For Cheating Baby Mama Out of Over $1M
1/15/2015 10:30 AM PST - "Love & Hip Hop: Atlanta" star Stevie J is learning how to be a better father ... the hard way -- he's facing 2-years in prison following a grand jury indictment for ducking out on over $1M in child support. TMZ first reported ... Stevie J was thrown in jail last June for allegedly bailing on $8,500 a month in child support for 2 of his kids ... since 2001. Total unpaid child support -- $1,107,412.
Even though the grand jury's indicted him ... Stevie won't be arraigned on the charges until Feb. 10 in NYC. He's got other problems at the moment. Stevie's doing a 30-day stint in a rehab facility after repeatedly violating probation by testing positive for weed and blow.