The timing of Algieri's trainer could not have been worse, as he stated, "I'm gonna let him out the cage. I've still got him in the cage. I'm gonna let him loose in another round or so. He listens to me very well!" only for Paquiao to drop him seconds later, in what happened several times during the fight. It became a humorous meme on social networking "Let him out the cage!"
This past Saturday, Filipino boxing megastar, Manny Pacquiao, took on New Jersey's undefeated pugilist, Chris Algieri. On paper, many thought the fight would go to Algieri. Commentators and pundits pointed out the fact 30-year-old Algieri is 5 years younger than Pacquiao, 4 inches taller, with a longer reach by 5 inches and zero losses in the ring. The New York Post proclaimed Algieri would be the one to take Pacquiao down.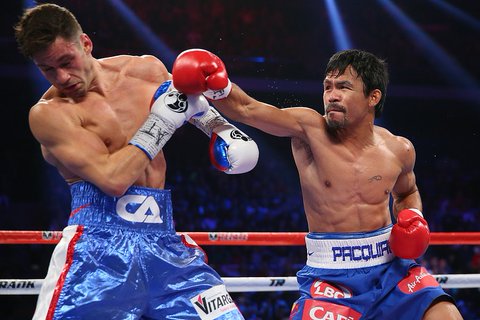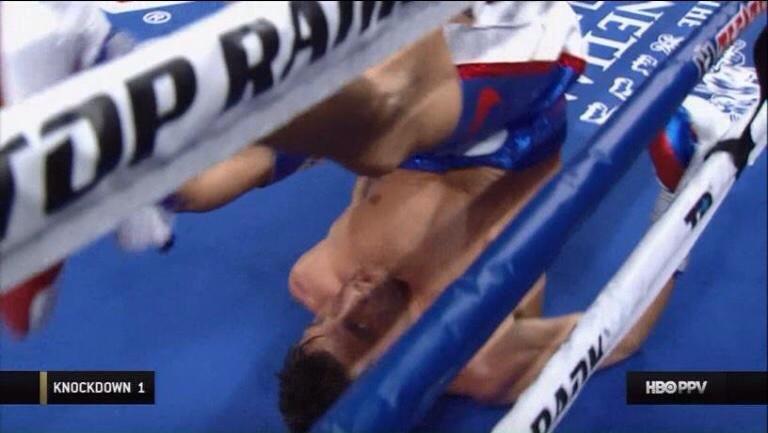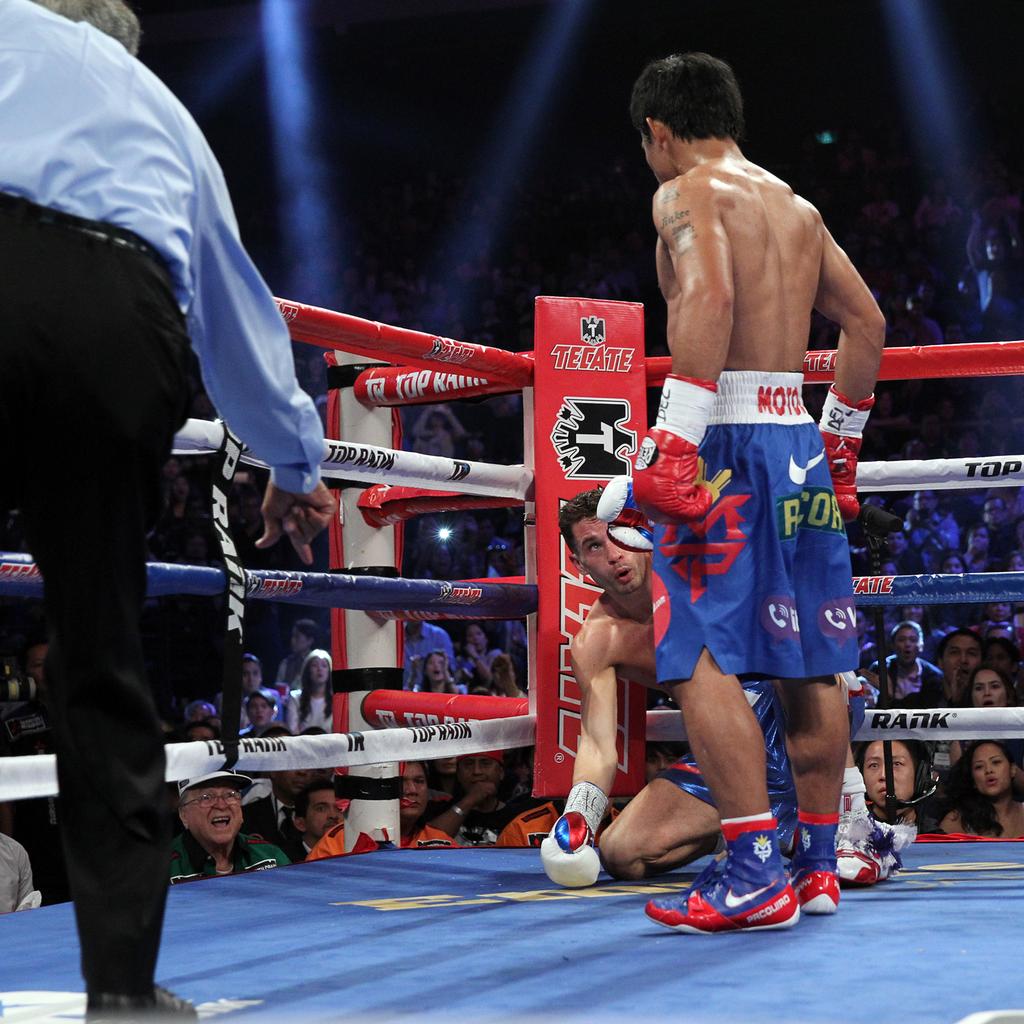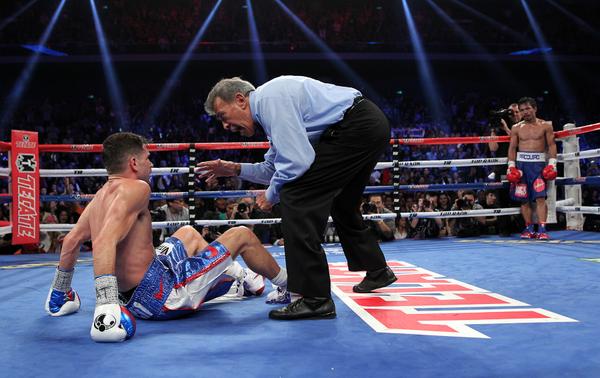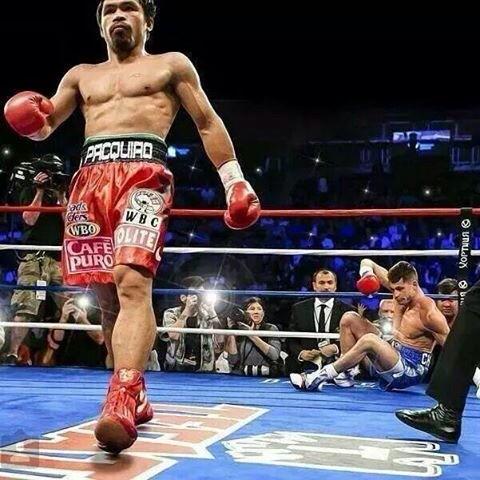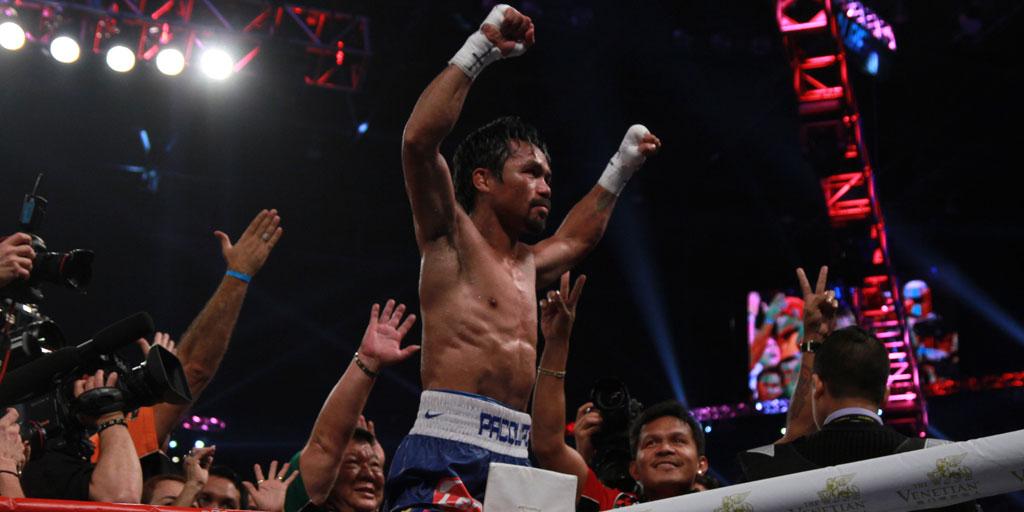 Manny Pacquiao v. Chris Algieri
However, as the Judiciary Report has stated in the past, "
The Bigger Boxer Doesn't Always Win
." Pacquiao pummeled Algieri, dropping him several times during the fight. Pacquiao, who has a very strong core (and at times it looks like he's firing shots off from said core) and incredible handspeed, proved too much for Algieri. However, don't cry for Algieri. He was paid well for the fight and has a master's degree. His record is still great, losing one fight in twenty-one (21-1 with 8 KO's). He should not feel bad, as he lost to a legend, one of the greatest ever to set foot in a ring.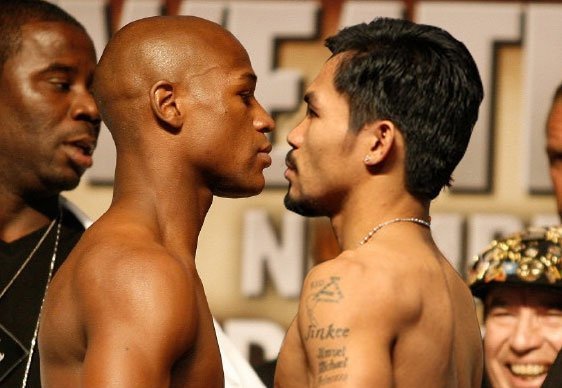 Floyd Mayweather and Manny Pacquiao
After Pacquiao v. Algieri, social networking repeatedly commented that rival Floyd Mayweather, who recently turned in a great and definitive performance against Marcos Maidana in their rematch, must have watched the fight. By Monday news filtered out of renewed interest from Mayweather, with financial figures being discussed regarding a fight between him and Pacquiao.