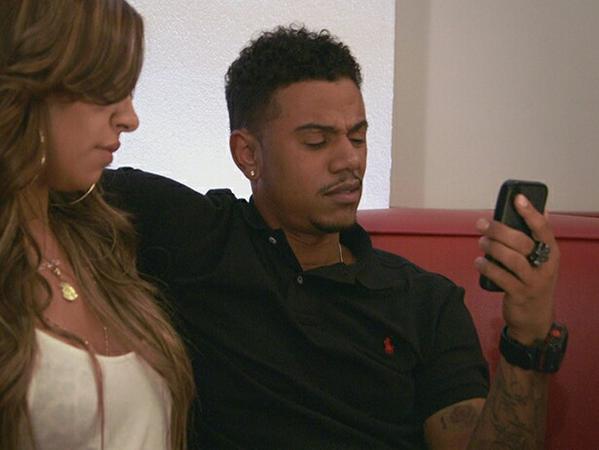 Amanda Secor and Lil Fizz
Former B2K boyband member, Lil Fizz, is currently featured on the reality show "Love And Hip Hop Hollywood." Lil Fizz, real name Dreux Frederic, has shared his plight regarding his cute 4-year-old son, Kameron and the child's mother, Moniece Slaughter. Fizz filed a restraining order against Slaughter after their break-up. Yes, Fizz is that fine he has Slaughter acting cray cray.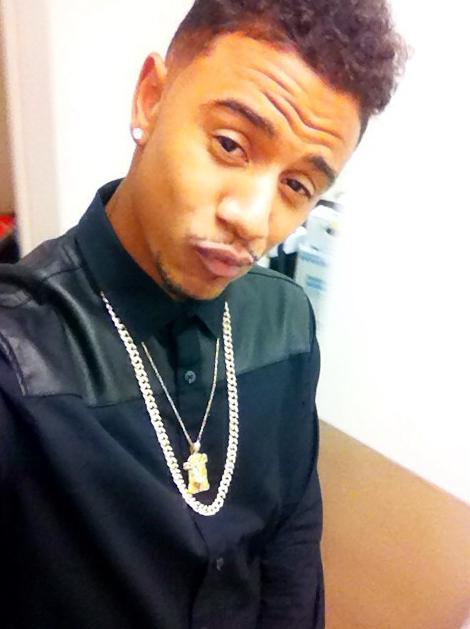 Lil Fizz looking like baby El Debarge!
However, Fizz has hooked up with a cheating, ungrateful woman, Amanda Secor, who is not sure she wants to help him raise his son. She certainly likes his money and fame though. As a result, women all over social networking have been stating online that they would love to date, then marry Fizz and help him raise his son. That's right Fizz, you've got offers. Find yourself a nice girl, who will appreciate you and help you with your son.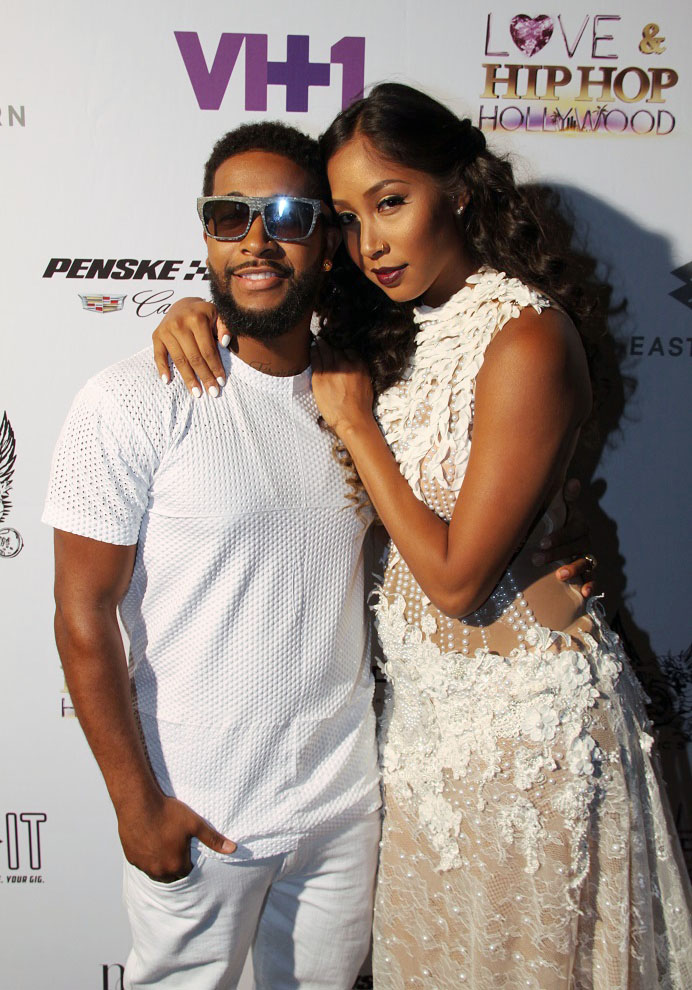 Omarion and Apryl
Meanwhile, Fizz's former band member, Omarion, has been laying down the law on "Love And Hip Hop Hollywood." Where Fizz has taken the sensitive approach (also known online as "acting light skinned" LOL) Omarion has taken the Joe "I Run All Of This" Jackson approach regarding Apryl Jones, the mother of his newborn child, in addition to, um, clarifying things for his mother. I mean, if the refrigerator in the house were to talk back to Omarion, it would get read the riot act (I'm just playing Drill Sergeant Omarion).
Side Bar:
I met B2K years ago and they were nice (it's part of why I went off on their former manager
Chris Stokes
online).