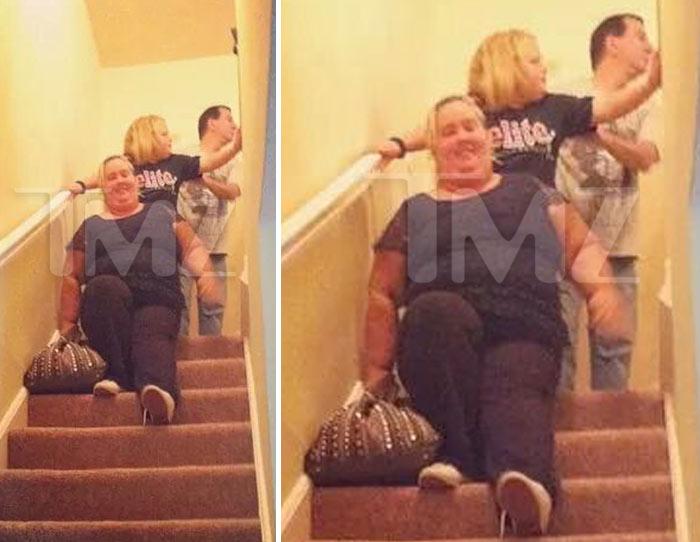 Mama June and Mark McDaniel and Honey Boo Boo (Alana Thompson)
TMZ is reporting that Mama June, the mother of 9-year-old "Here Comes Honey Boo Boo" reality star Alana Thompson, is dating a man that molested one of her underage daughter and went to prison for it. Mark McDaniel, was recently released from prison, after serving 8-years behind bars for molesting Mama June's then 8-yearpld daughter, Anna Thompson.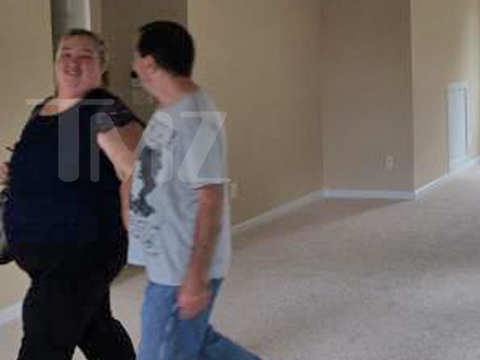 Mama June and Mark McDaniel
TMZ obtained photos of June in bed with McDaniel, as well as car and house shopping with the convicted child molester, that were taken recently, after his release from prison. The TLC network cancelled "Here Comes Honey Boo Boo" last week due to the erupting scandal. There is also a photo of McDaniel in the family's home, with his hand on Honey Boo Boo's shoulder. The photo was taken recently and published without the family's consent.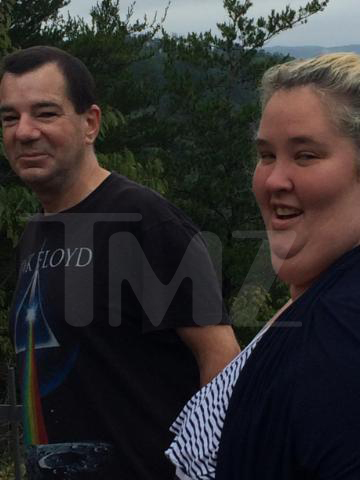 Mama June and Mark McDaniel
It's time for Child Services (DCF) to intervene in this situation. There are minor children in Mama June's care and she has brought a pedophile in their midst, not to mention, one that harmed her own innocent daughter. Mama June's judgment is extraordinarily poor and the government needs to step in for the sake of her kids.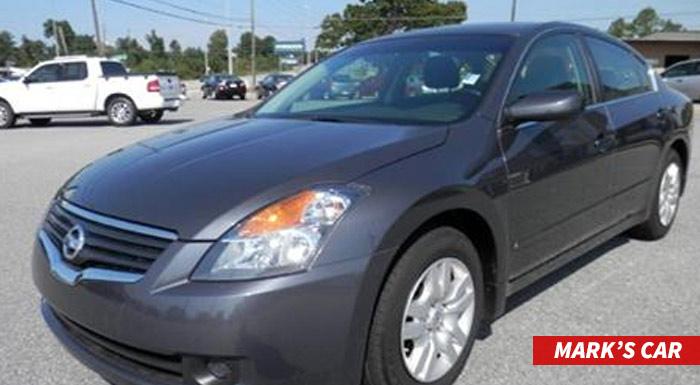 STORY SOURCE
Mama June EXPOSES Honey Boo Boo to Child Molester
10/26/2014 12:35 PM PDT BY TMZ STAFF - Mama June has not only been lying ... she's been exposing her young daughter to a child molester.
Take a look at this pic -- taken last month. A smiling June sits on a staircase as her 9-year-old daughter, Honey Boo Boo, is touched gently by the hands of a man who forced oral sex on another one of June's children ... who was a year younger than Honey Boo Boo when she was violated.
June lashed out after we posted a pic of Mark McDaniel -- fresh out of prison -- and her in a hotel room, claiming she hadn't seen him since he was released from prison in March. But then we posted pics of the 2 of them shopping for a house. And then we posted a pic of June buying him a car. But now ... here is Mark McDaniel, a registered sex offender, making contact with a young girl.