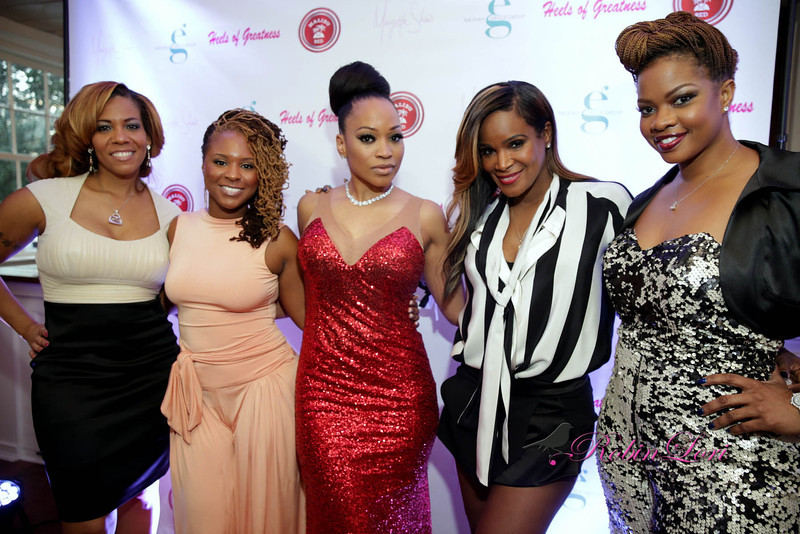 'Atlanta Exes' cast
The latest installment of "Atlanta Exes" saw Tameka Foster, the ex-wife of singer Usher, managed to upset all her co-stars again. Many felt sorry for Tameka, having lost her 11-year-old son to a tragic accident, but her co-stars believe she is using it as an excuse to be cruel to them. Tameka lashed out even more when Usher downsized her lavish lifestyle, selling the $4,000,000 Roswell, Georgia mansion she was living in, while running up huge credit card bills on his tab, well into the six figures.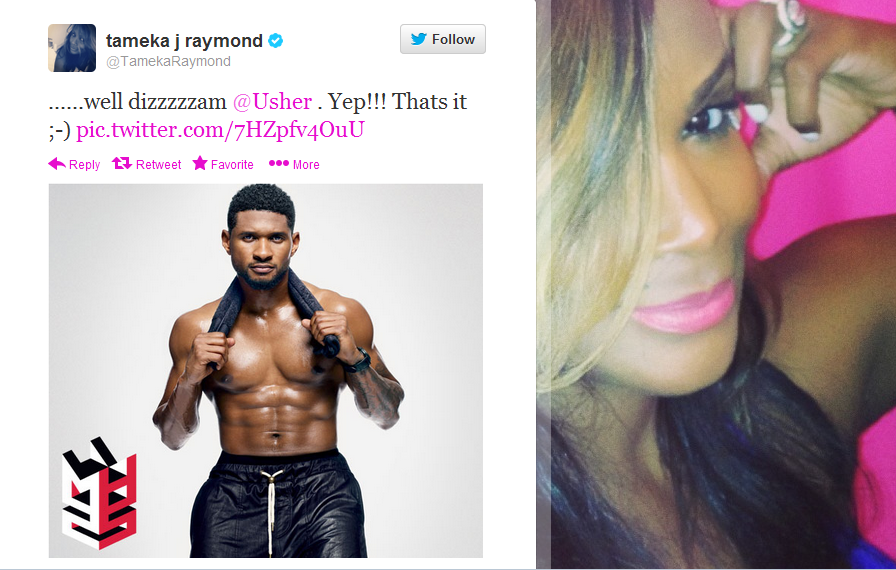 Tameka continues to lust after ex-husband Usher Raymond
In this week's episode, Tameka was mean to her personal assistant, whom she fired and aggressively put her hands on, in conduct that was inappropriate. This incident continues Tameka's violent streak, as she also repeatedly engaged in physical aggression against ex-husband, Usher and his mistress, Gracie Miguel.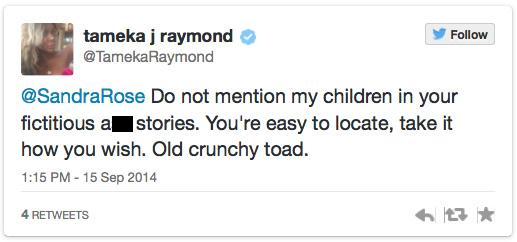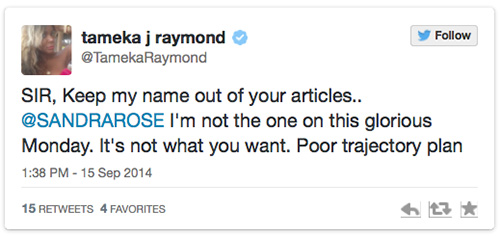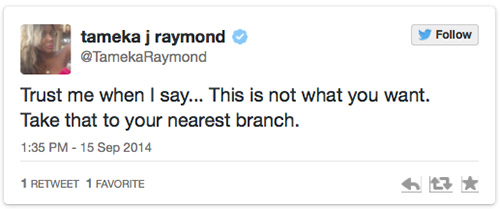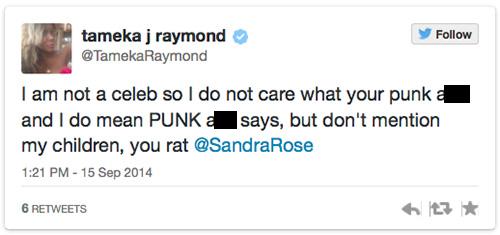 Tameka's most recent threats of violence to blogger Sandra Rose
This month, Tameka also threatened to beat blogger, Sandra Rose, whom she referred to as a "crunchy toad" on Twitter. This is after Tameka was accused of leaving a death threat for another blogger. She is out of control and it is not endearing her to audiences. Tameka is proving Usher's fans right, who disliked her from the very beginning.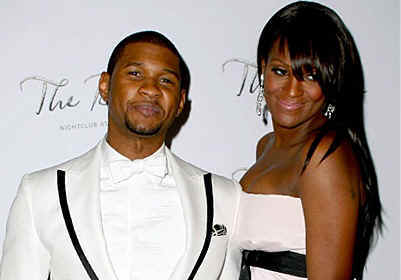 Usher and Tameka before their acrimonious split
As stated in past columns, well prior to their wedding, the Judiciary Report stated their marriage would end in disaster and suffering and it did. I'm very good at spotting gold diggers and live by the belief you have to pay attention to a person's deeds, not just their words. Usher should have seen what Tameka was up to from the beginning, but he let lust crowd his judgment and it cost him years of misery and millions of dollars. Some people just aren't meant to be together.