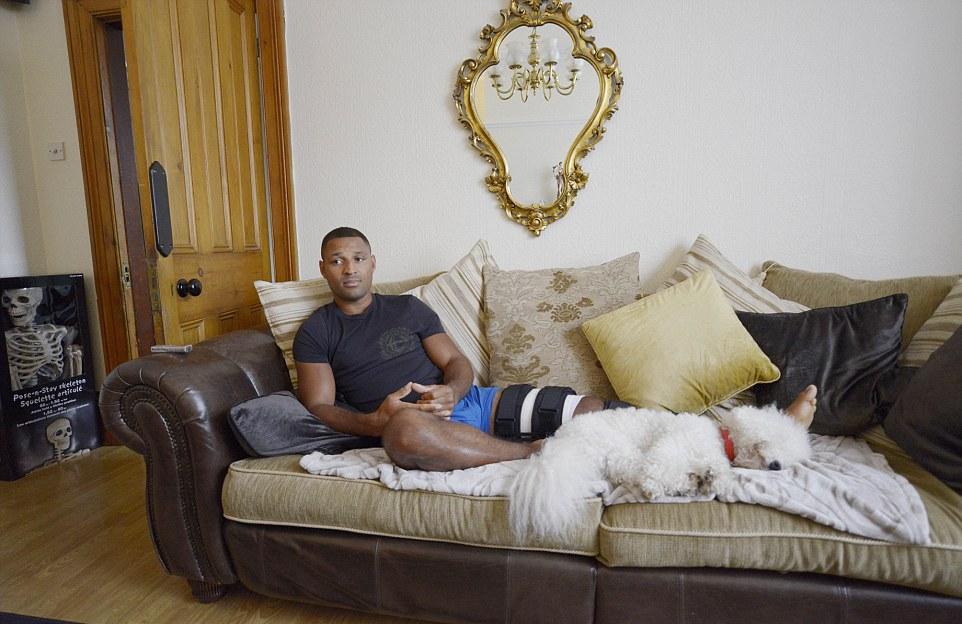 While holidaying in Tenerife, an island of Spain, world IBF welterweight boxing champion, Kell Brook, of Sheffield, England, was viciously stabbed by a man he'd met hours prior at a local bar. Brook was celebrating with other Brits on the island and was befriended by many people. Many were kind to him, one was not.
After sending his pregnant wife back to their hotel after dinner via cab, Brook went to a bar with an elderly British couple. There, the champ celebrated with other Brits. When the party moved to the bar manager's flat at closing time, an inebriated Brook followed along, celebrating after months of arduous, alcohol free training and winning the IBF title.
After the party, Brook went drinking at the flat of one of the party-goers. A slightly worse for wear Brook was having a conversation with the man, while they drank. Brook stated the conversation quickly turned from boxing to claims street fighters are better and out of nowhere the man attacked the boxer with a large knife, chopping at his leg. It left a huge, gaping wound with blood pouring from it, endangering Brook's life.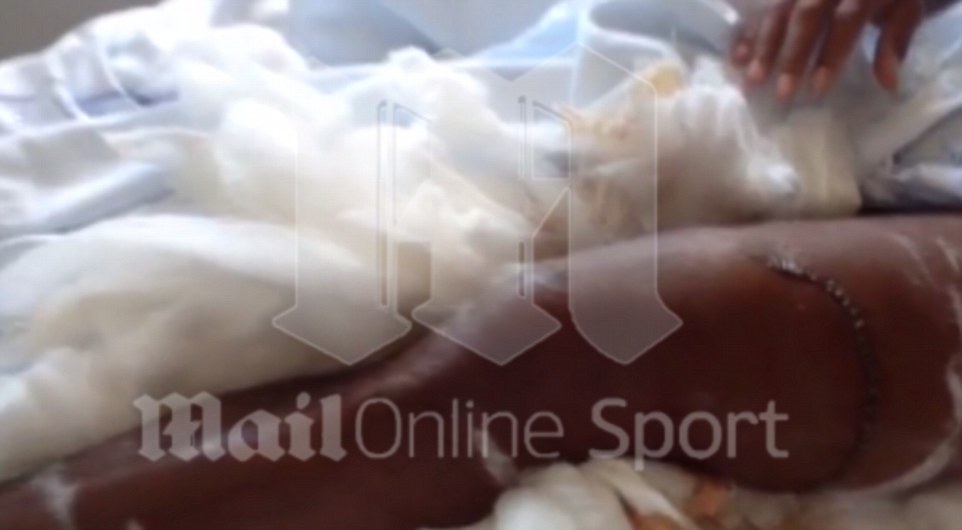 Kell Brook's knife wound
Brook fled the apartment and sought help from his assailant's neighbor, feverishly knocking on their window and door, before passing out from extreme blood loss that could have result in fatal exsanguination. Brook woke up in a hospital shortly after and police contacted the mother of his children at the hotel. The Daily Mail, who interviewed the boxing star, stated they know the identity of his assailant. However, they declined to publish his name. Police have not made an arrest at this time and are currently investigating the matter.
Brook comes across as an unassuming man, which is a good trait, but some people will take advantage of that if allowed. After hearing good and bad stories for years since I was a kid, about what can go right and wrong in the sports and entertainment industries, one thing my dad, a veteran in both fields always emphasized is, one has to be careful regarding whom one trusts.
There are some unsavory characters in this world. Not everyone is your friend. Some are decent people. However, some are wolves in sheep's clothing. Sometimes it is hard to tell the difference until they show their true colors and the damage is done. I know at times the Judiciary Report can take on a very serious and somewhat pessimistic tone, but that's because I know and have seen the good as well as the very bad things can happen to people in the entertainment and sports industries.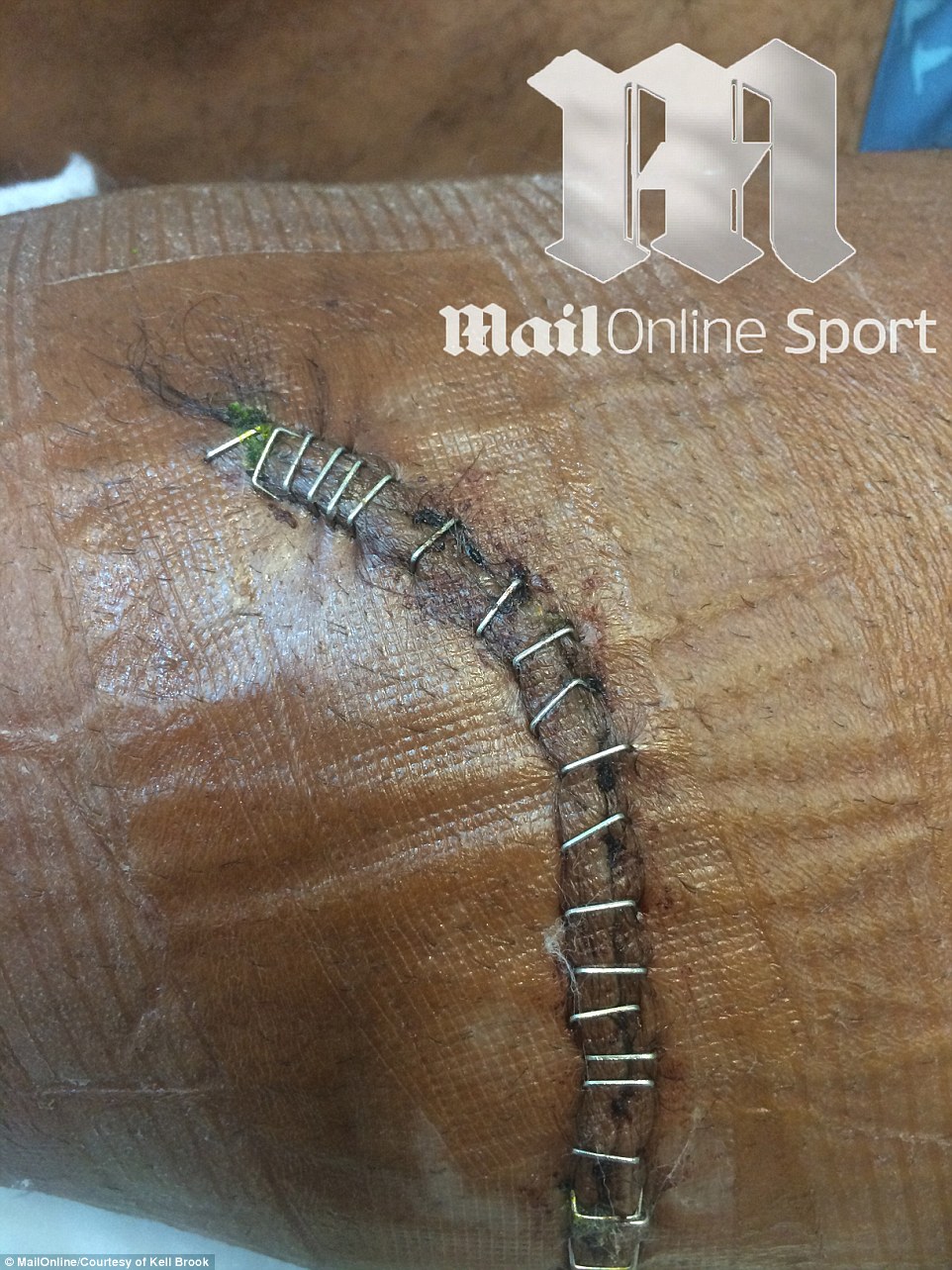 Kell Brook's knife wound
You must realize, not everyone will wish you well. Some will seek to use, exploit and harm you. Not everyone has morals. As one of my favorite teachers used to say when I would wonder why people do cruel things to others, "Not everyone was raised by your mama." A lot of you need to remember that, not everyone was raised the way you were. Just because you wouldn't do something cruel, doesn't mean others won't.
Don't be paranoid and negative, but be a realist, hoping for the best. Be smart and selective about those in your circle, because not everyone in life will mean you well. It's a cold, hard fact, but it is true. It's a sad day when you have to evaluate friendships, both existing and potential ones, but when you get to a certain place in life, you have to do so for your own protection and preservation. Trust is earned. Don't just give it away. Protect yourself, your family and your finances.