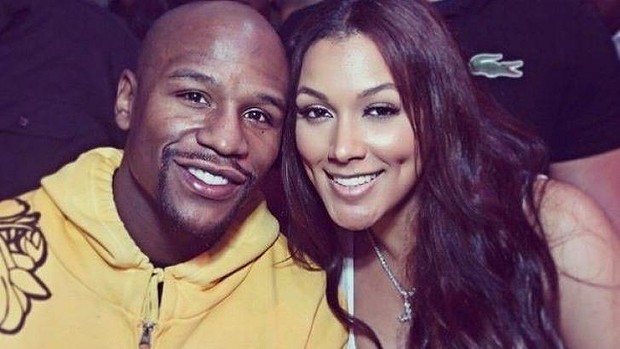 Floyd Mayweather and Shantel Jackson
Josie L. Harris, the mother of three of boxer Floyd Mayweather's children, slammed her rival, Shantel Jackson, for suing him for domestic violence and invasion of privacy. Josie took to Twitter to state, "The same hotel he punched you in the face at when you got off work. Or was that your daddy he punched in the face? Oh wait, it was both." The comment was made in response to Shantel stating Floyd has been making repeated attempts at wooing her back, including an incident at a hotel where she agreed to meet him to talk.
For years, Josie has publicly railed against Shantel, the aspiring actress and model, who broke up her engagement to the highest grossing. Floyd's net worth is an estimated $400,000,000. The background bitterness regarding Josie, who stated she loved Floyd from the time she was 16 and he 19, when the boxer was broke and struggling, only for Jackson to steal him from her, is not secret.
Josie has made angry tweets and subtweets on Twitter as well as posts on Instagram directed at Jackson. Shantel, who is from Miami, was sarcastically renamed "Miss Dade County" by Josie (Dade is the county Miami is located in). Sexually freaky Shantel has never responded to any of Josie's tweets, subtweets or Instagram posts about her, opting to keep seeing Floyd anyway. As Floyd previously revealed, Shantel, who is beautiful, is conceited and looks at various women stating "I look better than her." Therefore, she didn't see pretty Josie as a threat.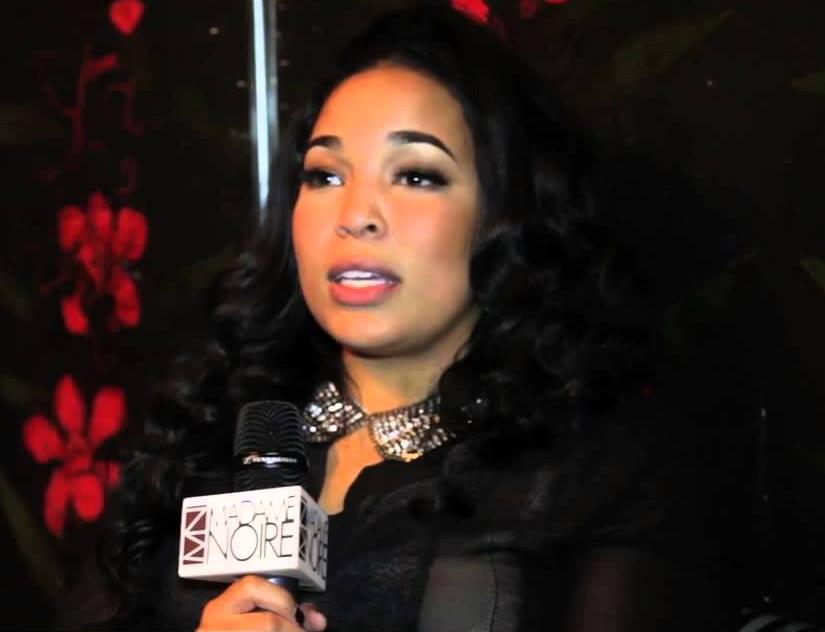 Josie Harris
It was love at first sight for Floyd when he met Shantel, who was working in a restaurant at the time. Floyd was clearly smitten, so much so he asked for Shantel's phone number and began calling her for dates. Floyd quickly asked Shantel to move out to Las Vegas and she agreed. The generous boxer bought her a home, jewels, sports cars and designer clothes.
Floyd even paid for plastic surgery Shantel requested, though she really did not need it. Floyd also made Shantel a promise to obtain a career for her as an actress (but due to Shantel's lack of acting ability, not even Floyd' money could pull that one off LOL. Seriously, she couldn't even cry on cue during a press conference this month when she announced a lawsuit against him).
At the end of the day, Floyd has a right to propose to whomever he chooses, but it is understandable why Josie is heartbroken and angry, as Shantel moving to her city effectively ended her relationship with the boxer. Shantel became Floyd's favorite.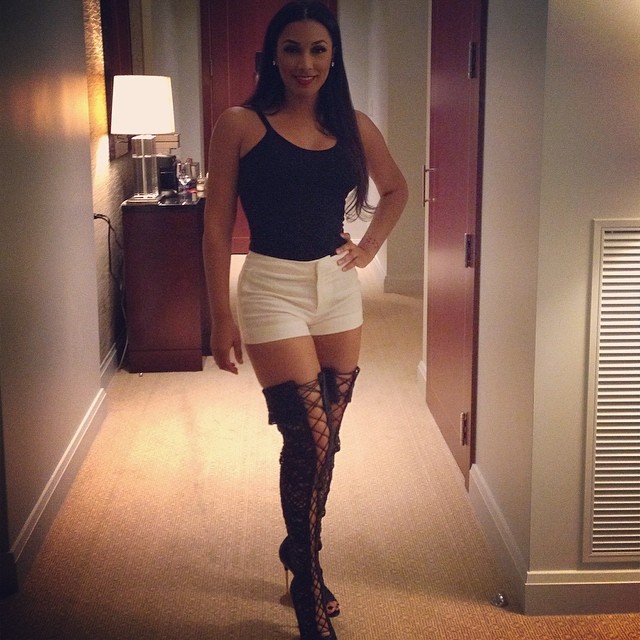 Shantel Jackson
According to Josie, when she confronted Shantel over the phone after she'd moved to Vegas, but before she realized Floyd had fallen in love with her, Shantel lied and told her nothing was going on, while secretly having sex with the boxer. Josie alleges Floyd then took back her 17-carat engagement ring and gave it to Shantel. She also stated Floyd proposed to Shantel on her (Josie) birthday.
Josie is angry that she struggled with Floyd for years, then he broke off his engagement with her to quickly propose to Shantel, slipping a ring on the gold digger's finger. Floyd spent over $5,000,000 on Shantel, who was using him. Floyd was clearly taken with Shantel's beauty. However, she is superficial, conceited and never loved him. Shantel loved Floyd's money and fame, two things she was determined to acquire by using him. And use him she did.
Floyd stated in an interview this year that he fell in love with Shantel, also stating he loves her, but then she aborted his twin babies and lied to him stating it was a miscarriage brought on from stress. Shantel has now sued Floyd for domestic violence and invasion of privacy, in disclosing private information.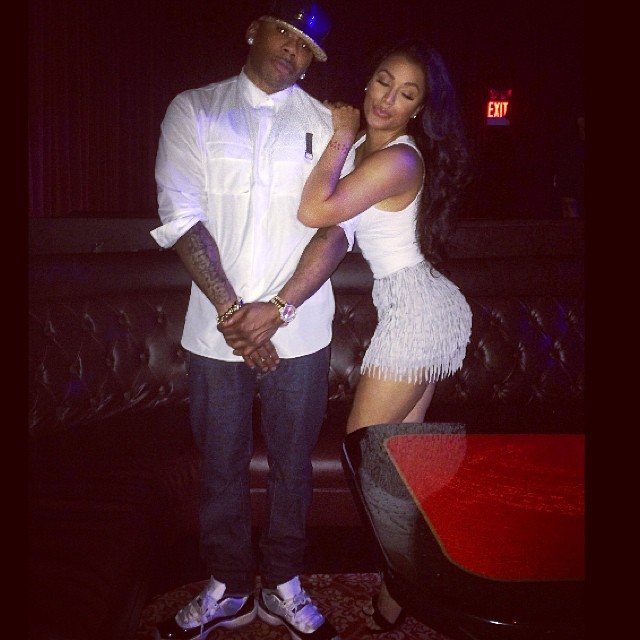 Nelly and Shantel Jackson
Shantel began dating rapper/actor Nelly, which infuriated Floyd, whom she says threatened her over it. A number of men, including Floyd's former friend, 50 Cent, want to date Shantel, but she chose Nelly, as she thought due to his fame, he is wealthy. However, due to massive spending (such as $5,000,000 on jewelry and large mansion in his native St. Louis, Missouri) the rapper's funds have significantly decreased.
Hence, Shantel suing Floyd for a fortune, in a bid at regaining the lavish lifestyle of mansions, private jets, expensive jewelry and designer clothes she once had with the boxer (before he took back everything but the two cars she sold and lived off the proceeds which are running out in expensive Los Angeles).