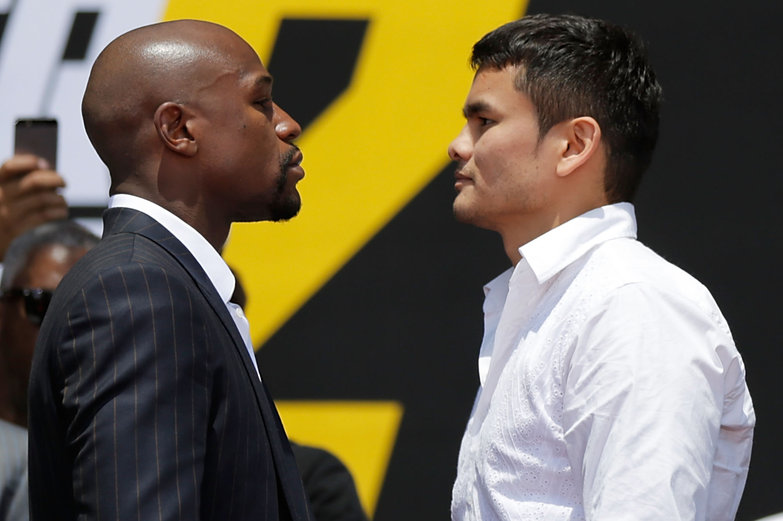 Floyd Mayweather and Marcos Maidana
The internet is buzzing that actress model gold digger, Shantel Jackson, filed a lawsuit against the top earning athlete in the world, boxer Floyd Mayweather, a week before his big fight, to create a distraction with the intention of causing him to lose.
Sports heads know that boxers don't fare as well as they normally do with distractions present. Great boxers have lost big fights due to massive arguments and serious issues with their love interest, girlfriend or wife. It destroys their concentration and focus, making them susceptible to subpar punching and knockouts, performing well below their normal levels of sports excellence (
In Sports Focus Can Make The Difference Between Winning And Losing
).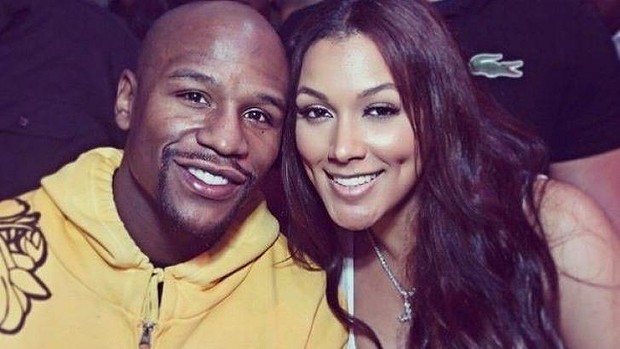 Floyd Mayweather and Shantel Jackson
People on social networking keep stating Jackson timed her lawsuit and big press conference, telling all regarding her tumultuous relationship with Mayweather, alleging he beat, choked and pulled a gun on her, to coincide with Mayweather's rematch against Marcos Maidana. According to Shantel, the alleged beatings began happening in 2012, but as you can see, she never went to the police or filed suit back then.
The last incident Shantel alleges, where she says Mayweather dragged her by the arm, pulling her back into his condo, demanding they talked things out regarding their relationship, occurred in February 2014. That was over 7-months ago. Why did Jackson wait one week before his big fight to file the lawsuit and go public.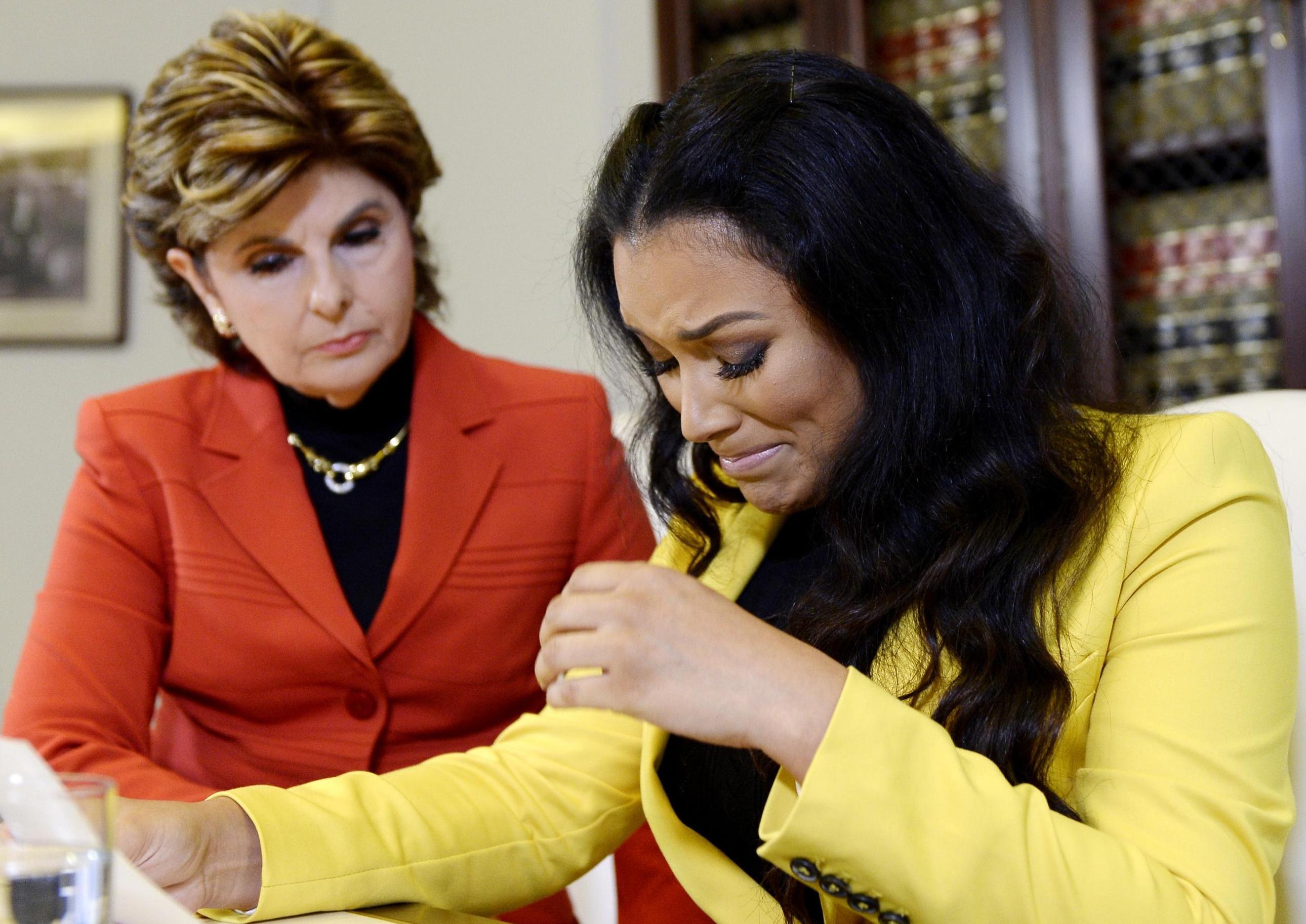 Gloria Allred (left) and Shantel Jackson (right). Shantel is trying to squeeze out those tears people are saying they don't see.
It's not like she couldn't find a lawyer to go against Mayweather in this type of case, who coincidentally is worth $400,000,000. A lawyer in Allred's area of practice would jump at such a high profile case, as men in these situations often settle to avoid the negative publicity.
The spectacle was timed to mess with Mayweather's head right before the fight, for maximum press coverage and public interest as well as being conducted with the belief it will make the defendant, Mayweather, more inclined to settle for big money to get the problem out of the way.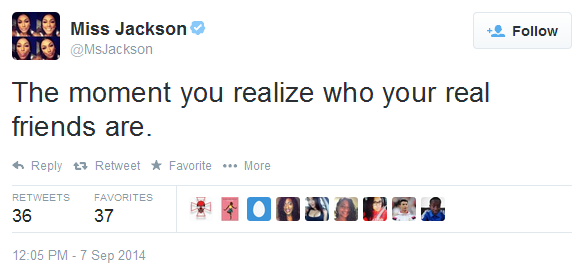 Shantel Jackson complaining on social networking about friends turning on her over Mayweather
People would have more respect for Shantel had she gone to the police and then a lawyer sooner, rather than timing it to coincide with his big fight. I know some women in relationships with a domestic violence component, have trouble leaving a man, as they love him and are heartbroken, holding out hope the man will change. I sympathize with them, but your safety comes first (use your head and not your heart and remove yourself from that dangerous situation). However, a woman who keeps going back to a man for lavish gifts and money, as Shantel did, all while saying he is abusing her, is up to something else.