The world's top rated heavyweight boxer, champion Wladimir Klitschko, was peacefully having lunch in Hollywood, Florida, a neighboring city of Miami, when fellow fighter, Shannon "The Cannon" Briggs interrupted his meal. Briggs, who is from Texas, has repeatedly demanded a fight against Klitschko, but he is not inline for a bout with the Ukrainian athlete.
Briggs trash talked and got in Klitscho's face. However, the tipping point came when Briggs started eating Klitscho's food (they didn't have a two for one menu or something LOL). This caused the champ to pour a glass of water over Briggs' head to cool him off. Briggs became angry and started thrashing around. He later went to the hospital to treat a cut on his leg from broken glass.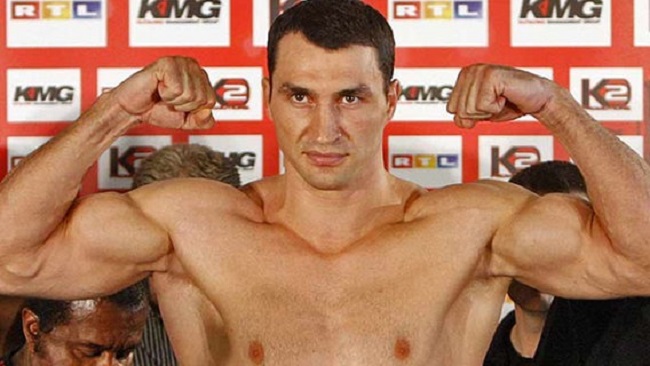 Wladimir Klitschko
Last night, in a follow up interview with local news in Miami, Briggs stated with a smile that he wants to be the next American heavyweight champion. However, two of the top prospects in America, undefeated boxers, Deontay Wilder and Bryant Jennings, seek to get there first.
The American public want to see a fight between Wilder and Jennings, but negotiations broke down. Both boxers would have to put their 0 on the line, in what would be a great fight, but a career changer for one of them. Wilder has more experience and wins under his belt, all by knockouts. Wilder smashes everything he touches, evidenced by his eye-opening knockout reel. Previously, Wilder sparred with Klitschko, which must have been a valuable learning experience.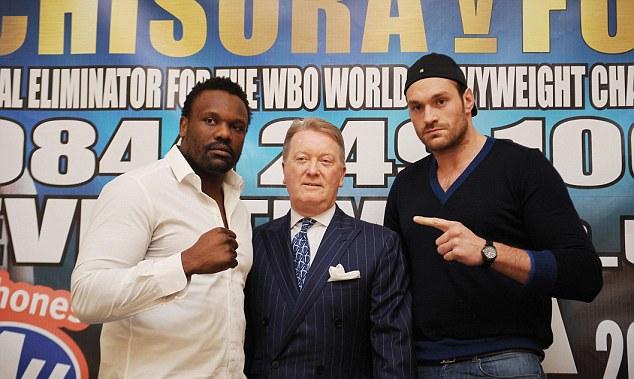 Dereck Chisora (left) and Tyson Fury (right)
Meanwhile in Britain, heavyweight boxers Tyson Fury, Dereck Chisora, David Price and Anthony Joshua are all eyeing Klitschko's crown. The British heavyweight division is shaping up quite nicely and being the fierce competitor he is Klitschko is aware of the multi-national threats to his throne.