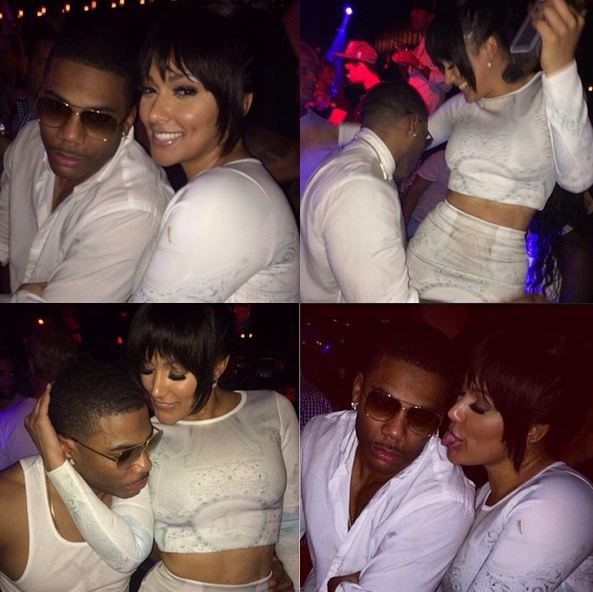 Shantel Jackson celebrating her birthday last week with Nelly in the Hamptons
Shantel Jackson, the ex-fiancé of boxer, Floyd Mayweather, is threatening to tell all, angry at his high profile relationship with girlfriend Doralie "Bad" Medina. Mayweather dumped Jackson after she aborted his unborn twins and lied to him that he caused her to have a miscarriage via stressing her out. Recently, Jackson began flaunting her new boyfriend, rapper Nelly, which caused Mayweather to go public with his masseuse of 5-years, Doralie Medina.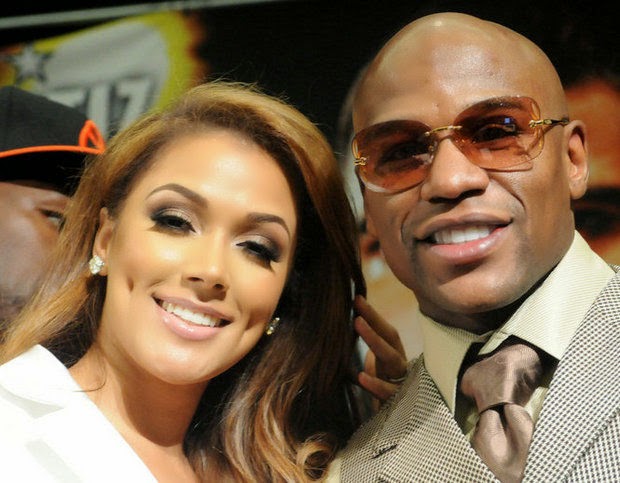 Shantel Jackson and Floyd Mayweather before he called off their engagement
Recently, Mayweather bought Medina a $650,000 house in Las Vegas, a Rolls Royce, a Bugatti and tens of thousands of dollars in diamonds and luxury purses. This upset Jackson, as Mayweather confiscated $10,000,000 in jewelry he'd previously bought for her to wear. However, she did sell off a $50,000 purse and two cars he bought her, purchasing a smaller car and using the rest of the proceeds in Los Angeles in her failed attempts at becoming a Hollywood actress.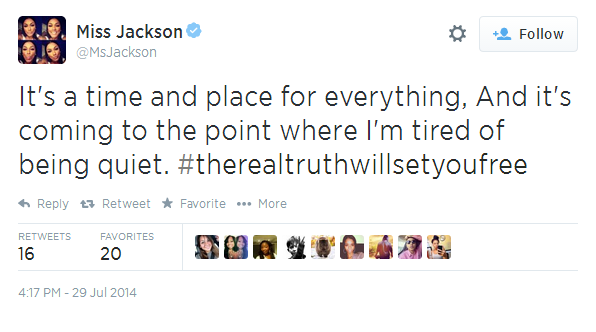 Jackson's new threats of telling all, something the Judiciary Report stated she would try, is not surprising (March 3, 2014's "
Will Shantel Jackson Do A Tell All On Floyd Mayweather Now That She's Lost The Luxury Lifestyle She Had With Him
"). What is she going to tell, you ask? She will most likely start telling the public that Mayweather used to hit her (so I've been told). That will be the basis of her whole tell all (if she goes through with it). Jackson still should have kept the twins and raised them herself, rather than aborting them. All she ever does is party. At least being a mother would have settled her and brought her some fulfillment.