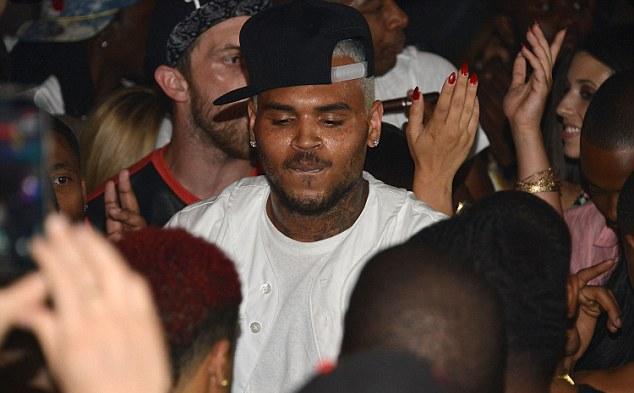 Chris Brown
The shooting of music mogul, Suge Knight at a VMA party being hosted by singer, Chris Brown, has brought many questions to the forefront, regarding the intended target of the shooting and motive. Police have been trying to speak to Knight, but he is refusing to cooperate. For nearly a year the Judiciary Report warned Chris Brown is in danger and needs to lay low, but he has not. He's 25 and wants to go out and have fun, but when you are a target, it's a risk.
There are secret societies in Hollywood, with the main one being the Kabbalah Center, who refers to themselves as the Illuminati. They are an insane, psychotic controlling cult, promising members fame and fortune, but what they get it notoriety, schizophrenia and a government file. The cult's principle's are founded on the teachings of insane people, who believe in breaking the law.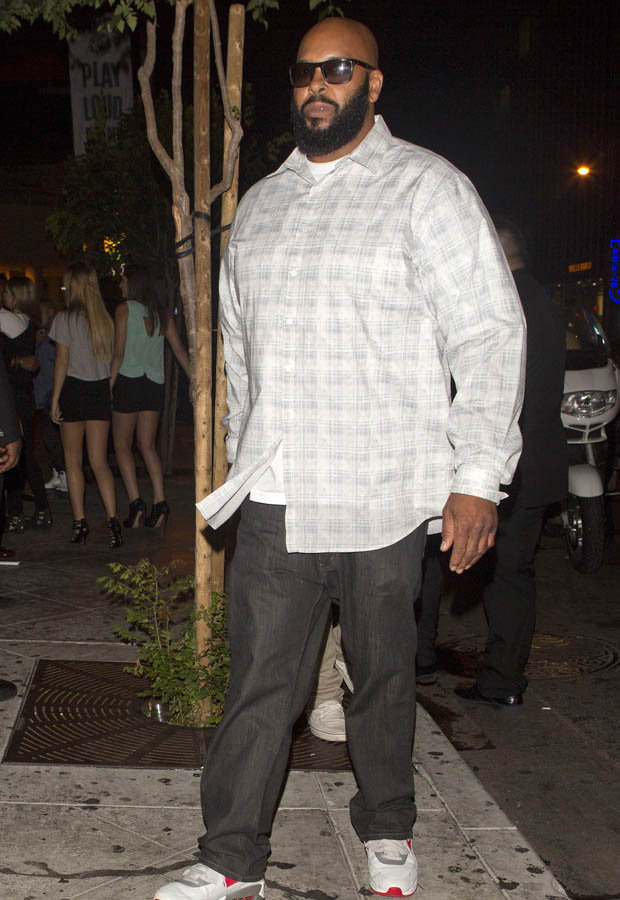 Suge Knight
Kabbalah/Illuminati also has another sick component to their twisted group -
they believe in human sacrifices
, also known as killing people, as espoused by one of their cult figures, Aleister Crowley. Under the sick sect's teachings, several members of Kabbalah have committed murder in high profile cases in America, Britain and Israel and ended up in prison for it. A number of people who joined Kabbalah, such as Michael Jackson, Whitney Houston and Tupac, among others, are also now dead under very strange circumstances.
Michael Jackson, who had joined Kabbalah and was wearing the red string bracelet given to him by fellow member, Elizabeth Taylor, identifying members of the group, was deliberately overdosed by his doctor in a strange and reckless case of malpractice and criminal negligence. Members of the Jackson family have publicly stated Jackson was
killed off over the copyrighted catalog Sony co-owned with him
, as they wanted full ownership and Jackson fought against it for years in well documented court disputes (Sony's Howard Stringer is a member of Kabbalah, as are select other employees of the company).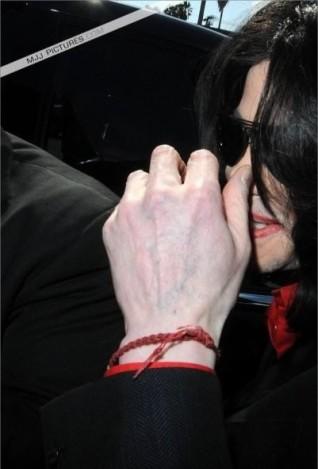 Michael Jackson wearing a Kabbalah Center red string bracelet identifying members of the sect
Whitney Houston, another Sony artist, overdosed under strange circumstances, with video footage and photo stills from surveillance cameras at the Beverly Hilton, showing two known Hollywood drug dealers entering the floor of the hotel she stayed in the same hour she died. Houston is a singer who had financial disputes with Sony (there were discrepancies regarding her having been found drowned face down, when a person bathes in a narrow tub face up - how did the body turn over). They did not want to pay her what she was owed and the renegotiation (record) deal became controversial. Houston had joined Kabbalah and was openly wearing the red string bracelet in Hollywood, believing the cult's lies that it would protect her from harm, while they brought her financial prosperity.
However, during the last years of Houston's life, she was ripped off and a fortune that was once estimated at $200,000,000 was listed at $20,000,000 when her estate was settled after her death. Houston grossed a fortune in record sales, touring, movie roles, residuals, film producing and merchandising. Houston, who was being controlled and manipulated while on drugs, was not living the high life to have spent off $200,000,000 in roughly 8-years. Where did the money go (rhetorical question). Who stole it (rhetorical question).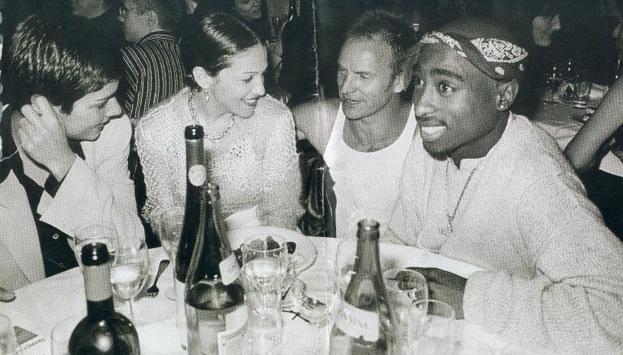 Madonna's lesbian girlfriend, Ingrid Caseres, Madonna, Sting and rapper Tupac. He embraced the occult, when approached by Madonna and it brought him nothing but misery and problems.
Not long after Tupac joined Kabbalah, due to Madonna's urging, she asked him to sample her music and he did. Madonna was also having sex with Tupac, but he was in love with someone else. He spoke of her like a groupie he had sex with (he dumped her for someone else). During the time Tupac worked with Madonna, she was teaching the rapper the insane Kabbalah/Illuminati principles that he made an entire CD about right before his death ("Makaveli The Don Killuminati").
However, Tupac got tired of the whole thing. They were financially ripping him off, harassing and threatening him at every turn. They were following him everywhere, illegally wiretapping his phones and telling him what to do. Tupac, a proud man, resented being manipulated and controlled and wanted out of Kabbalah. He was murdered not long after in a mysterious situation, where Suge Knight was present (a drive-by shooting).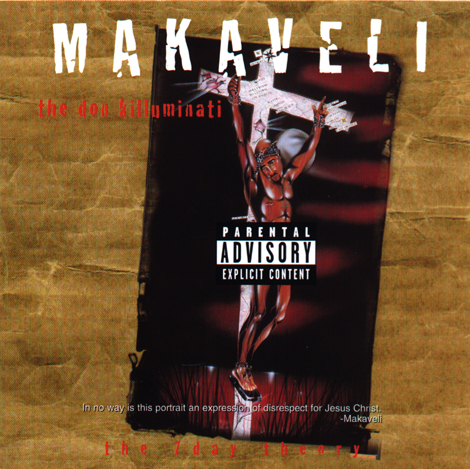 Tupac's last CD made before his death "Makaveli The Don K

illuminati

" was about the

Illuminati

in Hollywood. Tupac wrote on the CD that the project was "not meant as an expression of disrespect to Jesus Christ" but it's plainly written in the Bible "you can't serve two masters" (two masters meaning God and the devil) and "light and dark have no place together" meaning good and evil don't mix. The symbolism, statements and beliefs associated with the Illuminati is Satanism and the occult. God has no part in the Illuminati. Neither should anyone claiming to be a Christian, as all it will do is bring darkness, negativity, trouble, misfortune and evil into your life.
Fast-forward to this month, another Sony music artist, Chris Brown, is the target of an attempted murder bid, via drive-by shooting. Witnesses who attended the VMA party Brown hosted reported Brown was the target of the shooting, but Knight, who was in close proximity to him and bigger in size, was struck by six bullets instead. Two other people were reportedly shot as well.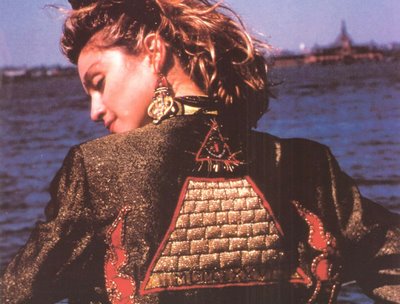 Madonna wearing custom made Italian "Illuminati" jacket, a reference to the cult, who prides itself the self-described New World Order. Madonna's songs and music videos are full of references to the Illuminati.
Brown, who had joined Kabbalah at ex-girlfriend Rihanna's urging, is currently having financial disputes with his label and former management, who is also connected to his label Sony. Music release dates have been repeatedly set and scrapped with a number of changes to projects he has at the Sony. Kabbalah is also angry with Brown, who was supposed to work with Madonna, but backed out of the project. Brown has been doing his own thing and not following their orders to the extent he once did.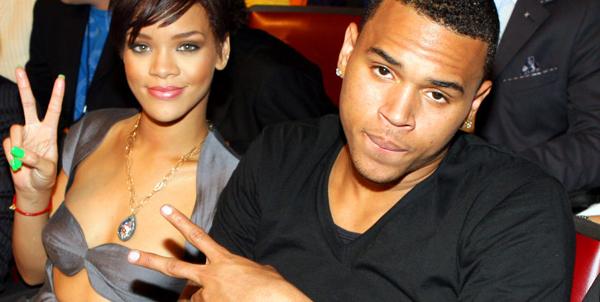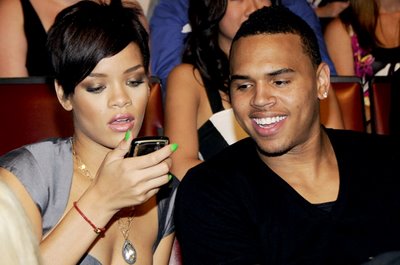 Rihanna's wearing the cult's red string bracelet in photo above, pictured with Chris Brown
Not to mention, months ago there was a report on the Sandra Rose blog that Knight had physically assaulted Brown at his former manager's request, over a financial dispute, which also involves Sony (February 26, 2014 Judiciary Report article
Chris Brown's Former Manager Tina Davis Vindictively Holding On To His New Music In Violation Of The Law Because He Left Her
). Yes, the same Suge Knight who was accused of robbing Tupac of $20,000,000 in royalties. The same Suge Knight who was present when Tupac was killed, having been hit by a bullet as well, right before the rapper tried to leave Death Row and Kabbalah, sending out feelers to file a lawsuit to get back the money they'd stolen from him. Tupac's mother later sued after his death, to recover the stolen money and won some of it back.
Side Bar: the federal government has an ever growing file on Kabbalah and its members, which contains thousands of pages of criminal activity by the cult, as well as wiretaps, emails and witness statements. You would do well to stay away from Kabbalah. They are getting very brazen and sloppy with their misconduct and it is going to land them in serious legal trouble.