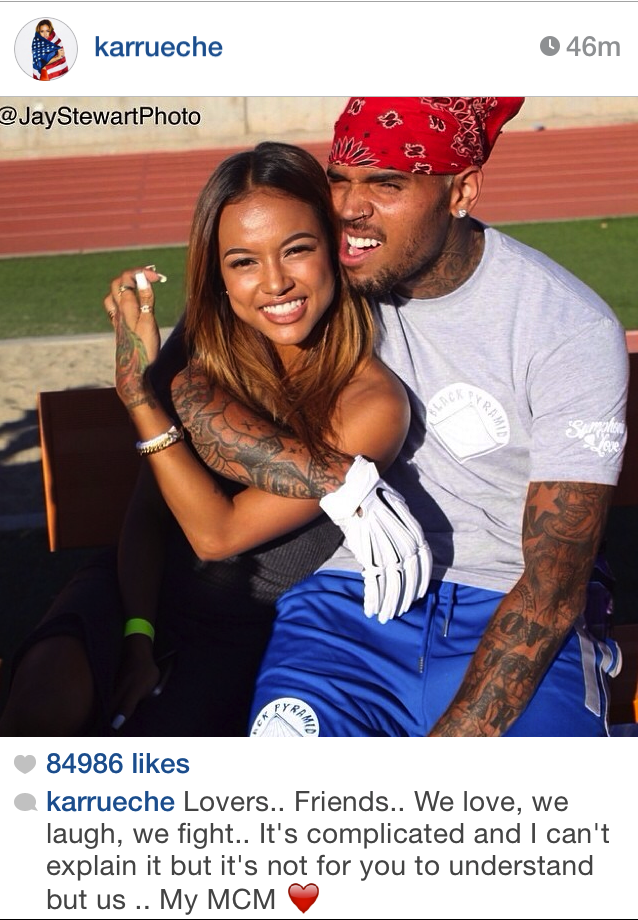 Karrueche Tran's post on Instagram about Chris Brown
Model and aspiring fashion designer, Karrueche Tran, the girlfriend of singer Chris Brown, responded to public criticism of her and and off again relationship with the star. The couple have broken up a number of times, as revealed by social networking posts that left the public asking questions.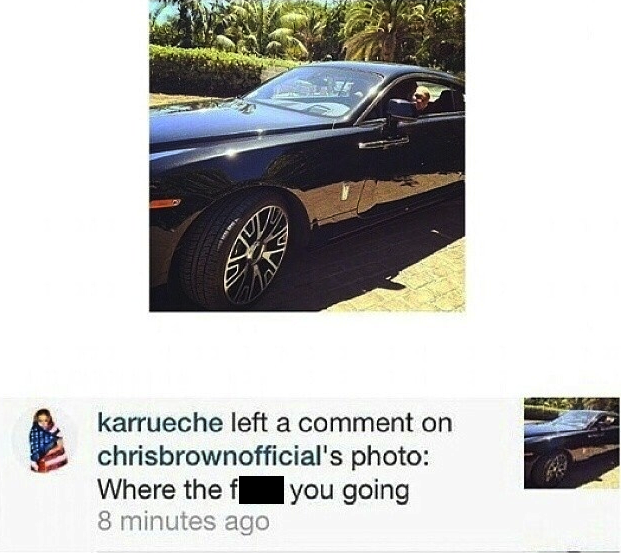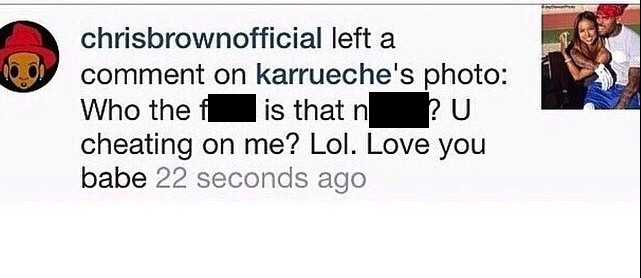 Karrueche Tran and Chris Brown's posts on Instagram about each other
In response to the public's questions, Tran wrote on Instagram "Lovers.. Friends.. We love, we laugh, we fight.. It's complicated and I can't explain it but it's not for you to understand but us.. My MCM." Tran referring to Brown as her "MCM" is short for Man Crush Monday on Instagram and Twitter.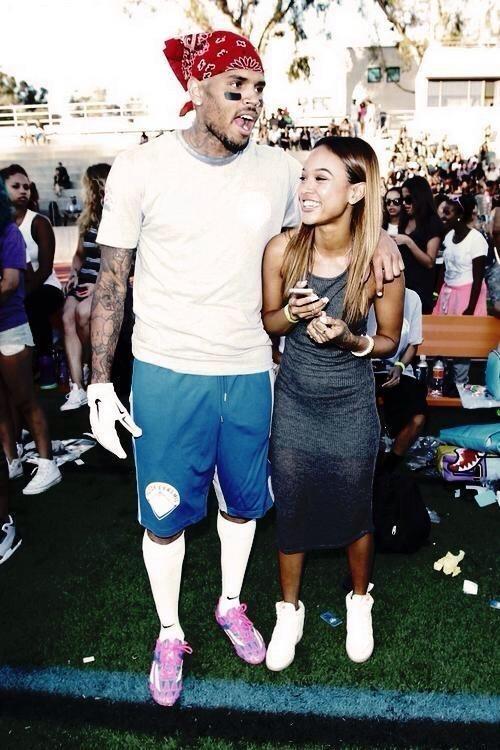 Chris Brown and Karrueche Tran at flag football game
Tran and Brown have broken up several times and each time Rihanna was involved. Though Rihanna and Brown have had two high profile break ups, she continues to contact him via text messages and ask about what he is doing. Each time Brown makes a public declaration about his feelings for Tran, Rihanna contacts him and or tries to make him jealous with another man (usually rapper Drake).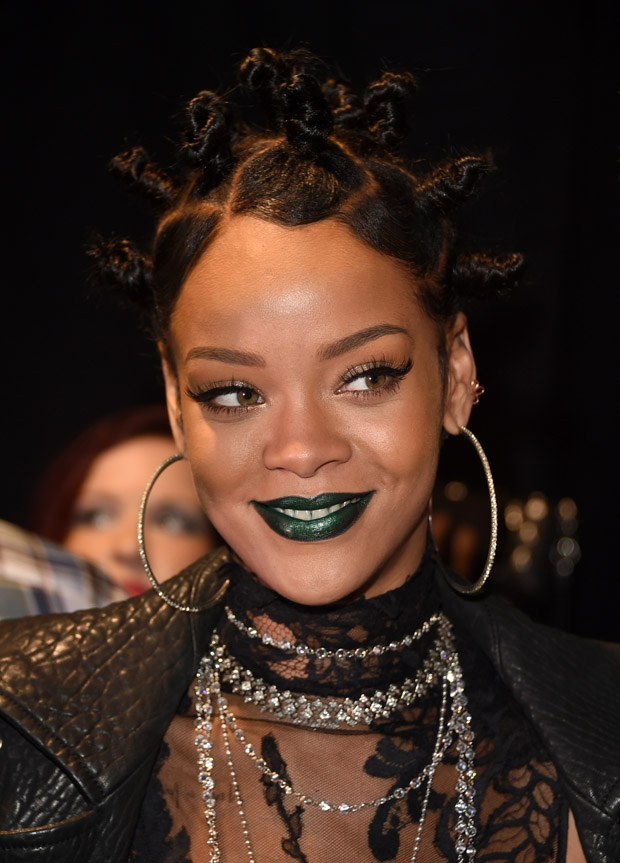 Rihanna
Rihanna has caused problems in Tran and Brown's relationship, creating an emotionally unhealthy cycle of break-ups that is not good for any of them. I don't know how their hearts can take it. A commitment would be better between Brown and Tran. Rehab would be best for Rihanna to address her drug, alcohol and mental illness issues (bipolar, PTSD, among other things).
STORY SOURCE