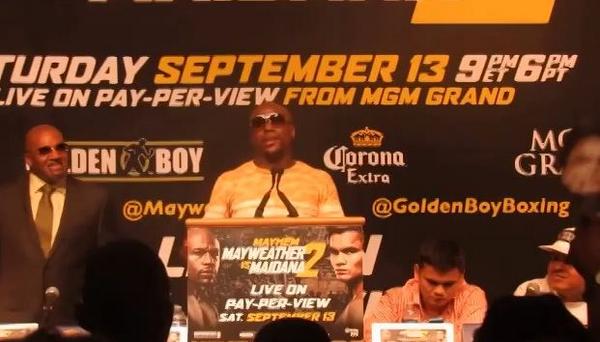 Floyd Mayweather at press conference last week
This past Saturday, lightweight boxing champion of the world, Floyd Mayweather, caused controversy on social networking and websites, by stating during a press conference for his fight Mayweather v. Maidana 2, that he slept with Tiny, the wife of rapper T.I.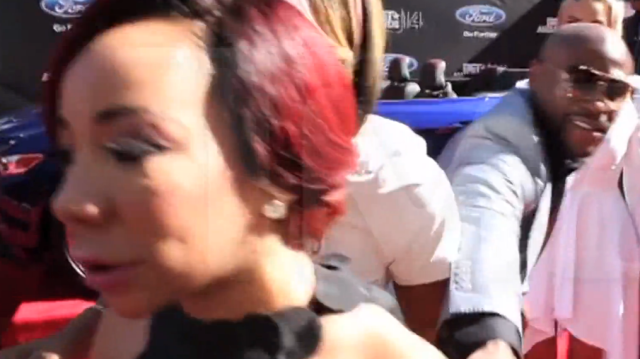 Tiny avoiding Mayweather as he motions for her whilst saying hello weeks ago, due to husband T.I. offended him and led to the athlete making claims he had sex with her
Mayweather stated regarding Tin'y unfaithful husband T.I., "What about the bitch? I was f***ing his b***h." However, hours later Mayweather stated what he'd actually said was, "He thinks I was f***ing his bitch." He further stated, "I've never been with Tiny sexually. I respect her situation and I think she's a good person. I would never disrespect a marriage."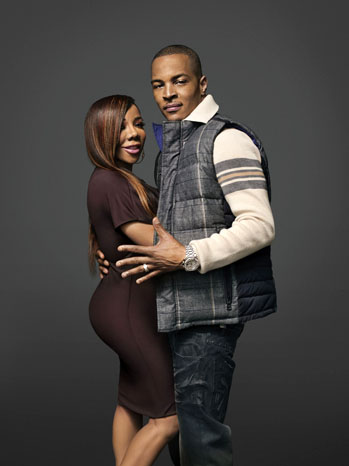 Tiny and TI
According to TMZ, Tiny agreed, "T.I.'s wife Tiny confirms that statement ... telling us she's never had sexual relations with Floyd -- and thinks he only spoke out at the presser to get revenge for her BET Awards diss. As for T.I. ... he simply told us, "I hope he is enjoying himself. God bless him."