Dynamic 22-year-old Brazilian football player, Neymar, sustained a broken vertebrae during a bad challenge that has resulted in the suspension of opposing player, Camilo Zuniga. The versatile forward was wheeled off the pitch crying in pain from the serious injury and immediately rushed to the hospital.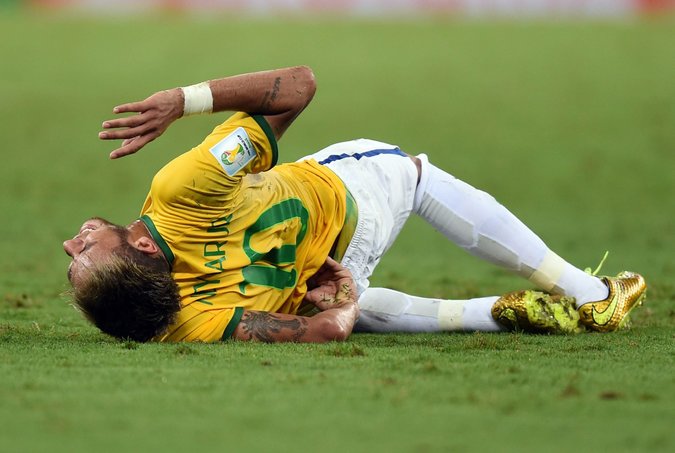 An injured Neymar
As a result of his injury, Neymar is slated to miss the rest of the World Cup. A broken vertebra requires 3-4 weeks to heal. Serious back injuries require extensive rehabilitation and can have lasting effects. Neymar could have ended up paralyzed from that type of challenge and it is one that need not be repeated in football. His spine could have snapped. Some injuries end careers and everyone needs to be mindful of that.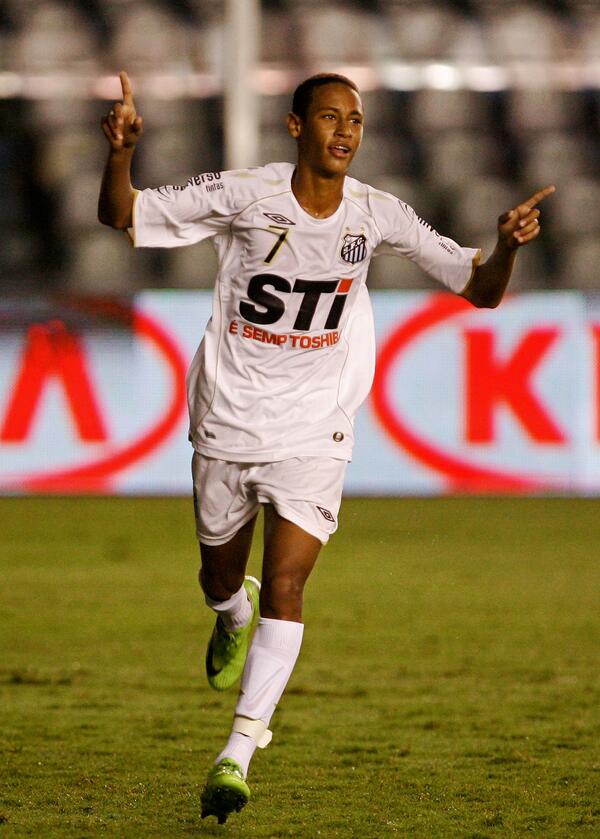 Neymar as a teen
Last week my dad, a former football player and coach, kept stating someone is going to seriously batter Neymar during play, as he has been doing so many jobs and so well on the pitch during his World Cup matches, that someone would think if he was somehow neutralized, it would scupper Brazil's chances of winning the World Cup. The rest of the team is going to have to step up. Best wishes and a speedy and full recovery to Neymar. May you come back better than ever.