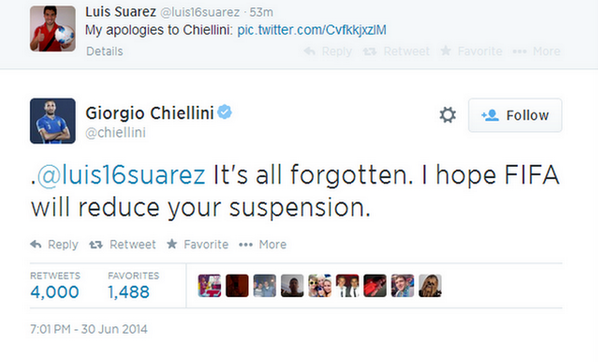 Luis Suarez apologizes on Twitter
Football player, Luis Suarez, has apologized for biting rival player, Giorgio Chiellini, during the Uruguay v. Italy 2014 World Cup match. Suarez initially denied the claim, but after FIFA issued a 4-month ban and whopping $112,000 fine, he apologized for what he had done on the pitch.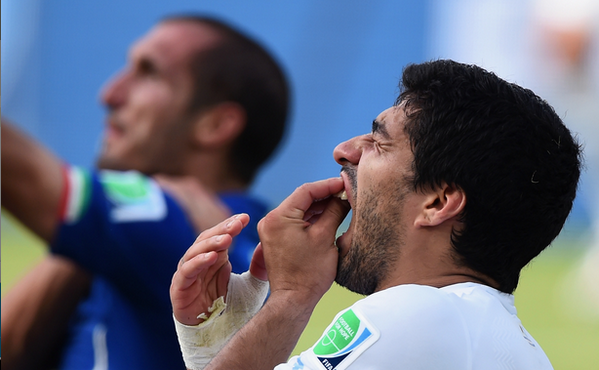 Giorgio Chiellini (left) bitten by Luis Suarez (right)
Some wondered out loud if Suarez's apology was due to the fact he is in talks with La Liga powerhouse, FC Barcelona, for a $100,000,000 deal that would see him leave stellar Premier League team Liverpool. His conduct during the world cup is seen as a liability that could jeopardize a potential deal. Either way, as long as Suarez adheres to his pledge to refrain from biting other footballers, it is a positive step forward.