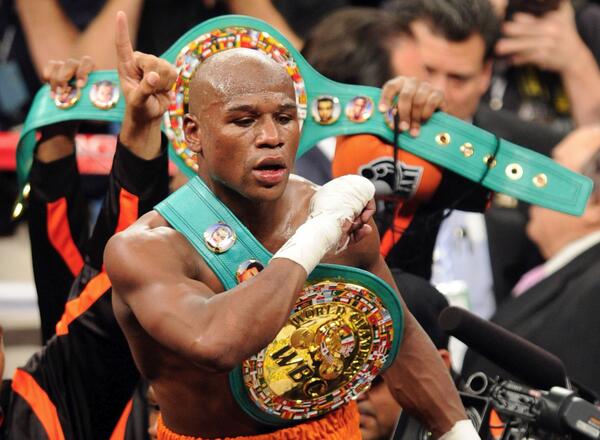 Floyd Mayweather calls himself "Money" for a reason...
Undefeated boxer Floyd Mayweather has been named the highest earning athlete in the world by Forbes magazine. "Money May" earned an estimated $105,000,000 over the past 12-months to top the list. Mayweather, who resides in Las Vegas and has a home in Miami, has branched out into various areas of commerce. He has Mayweather Promotions in boxing, Shots in social networking, as well as making investments in various companies.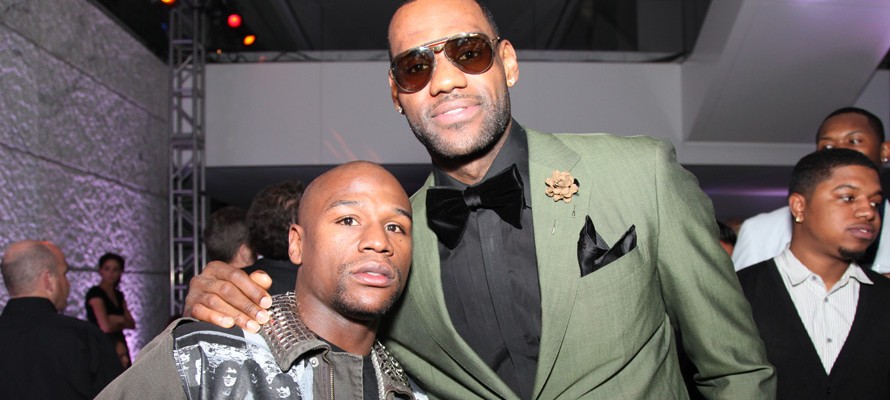 Floyd Mayweather and Lebron James
Coming in second on the list is football superstar, Cristiano Ronaldo, earning $80,000,000 over the past year. The Portuguese footballer, who previously played for Britain's Manchester United, is now with Real Madrid in Spain, racking up win after win on the pitch. Cristiano is quite happy with his earnings. He was spotted doing the samba in Brazil, during a World Cup training session that left social networking laughing in stitches. Cristiano also piped his top football rival regarding Forbes' rich list. Gifted footballer Lionel Messi placed fourth on Forbes' list, earning $64,700,000.
Cristiano dancing is pure comedy
Ranking third on the list is the Miami Heat's Lebron James. King James, as he is affectionately called, is currently the best basketball player in the world. Lebron pulled in an estimated $72,300,000 over the past year. Forbes stated, "James is the NBA's biggest endorsement star, thanks to deals with Nike, McDonald's, Coca-Cola , Upper Deck and others. Sales of his signature Nike shoes were tops among active players at $300 million in the U.S. during 2013."
STORY SOURCE
Floyd Mayweather Heads 2014 List Of The World's Highest-Paid Athletes
6/11/2014 @ 10:54AM 70,018 - Money Mayweather regains his spot as the world's highest-paid athlete...Mayweather earned $105 million during the past 12 months for 72 minutes of work in the ring for fights against Canelo Alvarez and Marcos Maidana. The payday puts Mayweather atop Forbes' annual list of the world's highest-paid athletes for the second time in three years. Mayweather is the first athlete, besides Tiger Woods, to crack the $100 million earnings threshold (Michael Jordan, Michael Schumacher and Mike Tyson have also turned the trick on an inflation-adjusted basis)...