There's been a running joke for years regarding the fight between boxers Tony Wilson and Steve McCarthy. Wilson's mom, angry he was being hit by McCarthy climbed into the ring and began beating her son's rival and the whole thing was caught on camera (haha, how embarrassing). This created a third round stoppage.
If I had a son and he were a boxer, I'd be happy for him, but at the same time I would not enjoy watching him getting hit in the ring and probably would want to take out a hit on anyone hitting him (furthermore, I'm pretty, so my son would be pretty too and I wouldn't want his face getting jacked up - kidding). So, I can understand what happened in the Wilson v. McCarthy fight, but she shouldn't have gotten in the ring with her son (LOL).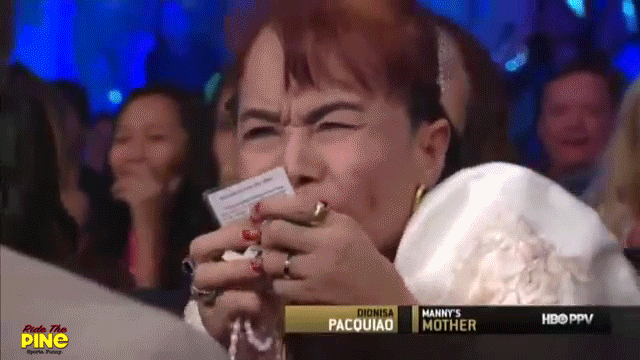 Manny "PacMan" Pacquiao's mom Dionesia Pacquiao AKA "PacMom" is the truth. You go girl!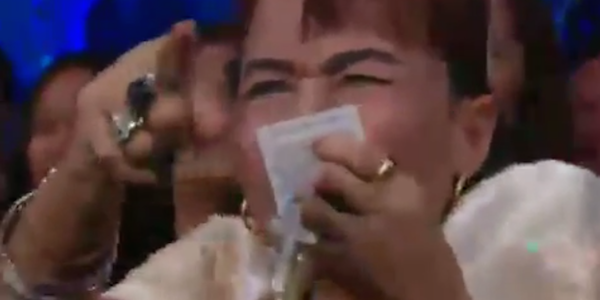 Then there's Mama Pacquiao, who was falsely accused last month of doing voodoo during the rematch between her son Manny Pacquiao and rival Timothy Bradley, as she was seen fervently praying ringside with a cross and prayer card in her hands (then something mysteriously happened to Bradley's calf, Manny punched him up and he lost the fight (LOL). Now that's what I call team work.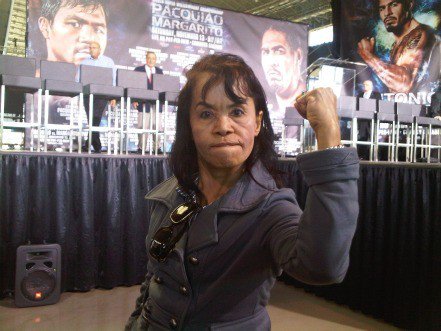 This is where Manny gets it from (LOL)
With the results Manny got, Mama Pacquiao owned that fight. If I were a boxer I'd call up Manny and say, "Bro, I have a fight coming up, can I borrow your mom?" Mama Pacquiao could do the ring walk with me if she wanted to...she could even sing the ring walk music if she felt like it. If Mama Pacquiao wanted me to dump my cornerman (cutman) so she could be my cornerwoman - done! Because I know with her in my corner I'd win the fight and everyone could kiss my butt belt if they don't like it.