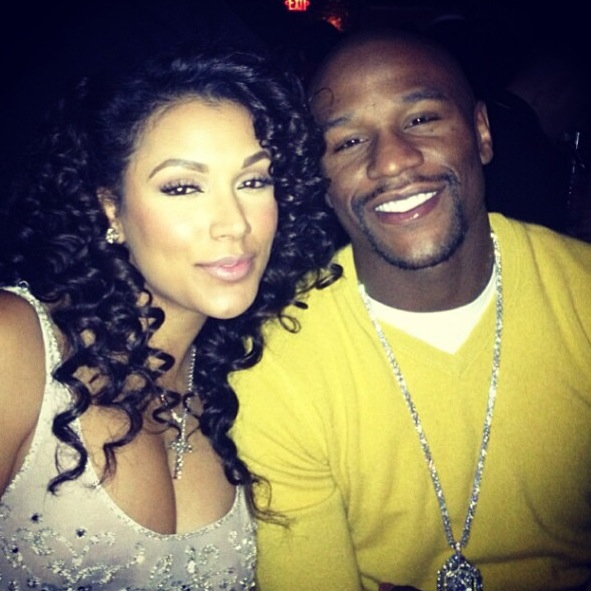 Shantel Jackson and Floyd Mayweather
The world's highest paid boxer, Floyd Mayweather Jr, went public with a very sad revelation today, posting news regarding the real reason he broke up with gold digging ex-fiancée, Shantel Jackson. The wannabe model and actress aborted his twin babies against his wishes. Wow that's sad. No wonder he's upset and has been lashing out against her online.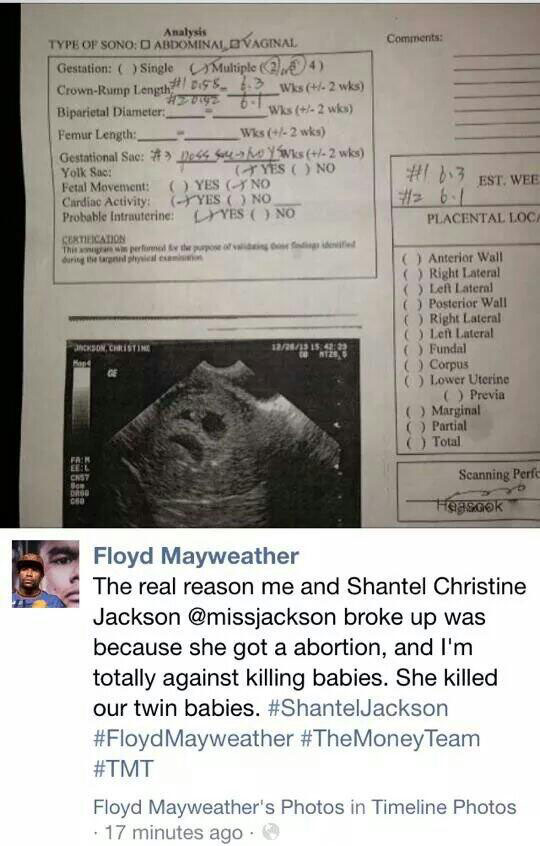 Floyd Mayweather's Instagram post
Mayweather posted a medical report regarding the fetuses and wrote on Instagram and Facebook, "The real reason me and Shantel Christine Jackson @missjackson broke up was because she got a abortion, and I'm totally against killing babies. She killed our twin babies." That's really heartbreaking.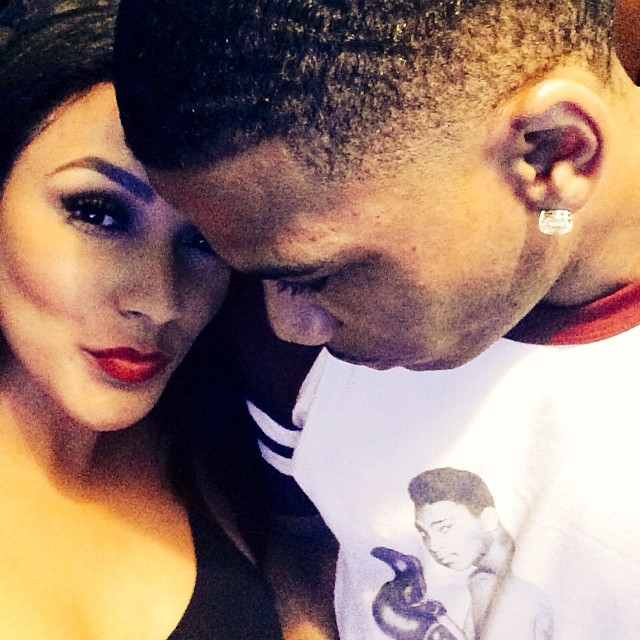 Shantel Jackson posts a picture of herself and Nelly
Today, Jackson callously shook off Mayweather's post about her aborting his twins like it's nothing, when it's something, stating she is going to the spa. That's disturbing. She also took a sarcastic, smirking dig at Mayweather seeking to buy the L.A. Clippers, after owner Donald Sterling's insensitive, racist remarks. She didn't have to take it there.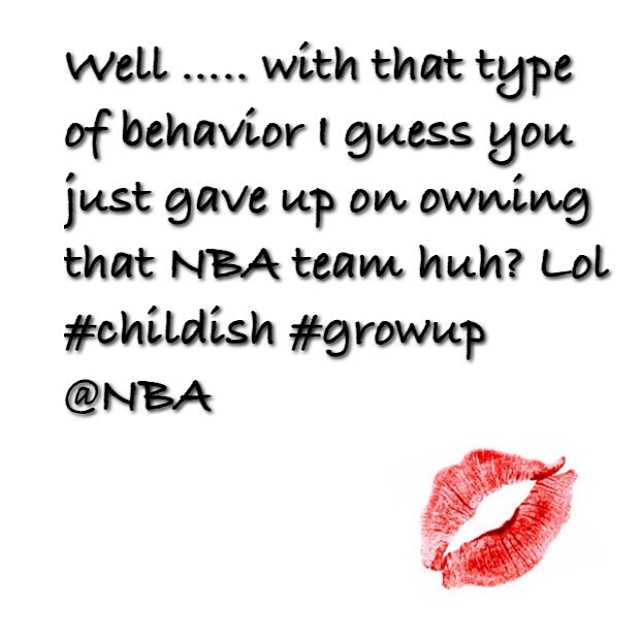 Shantel Jackson mocks Mayweather on Instagram over trying to buy basketball team the L.A. Clippers, who are the subject of a racial scandal thanks to racist, discriminatory owner Donald Sterling, who was rightly reprimanded by the NBA
Jackson further posted a photo of herself closely posing with her latest victim/wallet, rapper Nelly, who made her his Woman Crush on Instagram last month. Nelly needs to hide his wallet, because that's all Jackson wants. Mayweather made the mistake of believing Jackson loved him, but women knew better, especially those in the industry and realized she is a gold digger using him for his money and fame.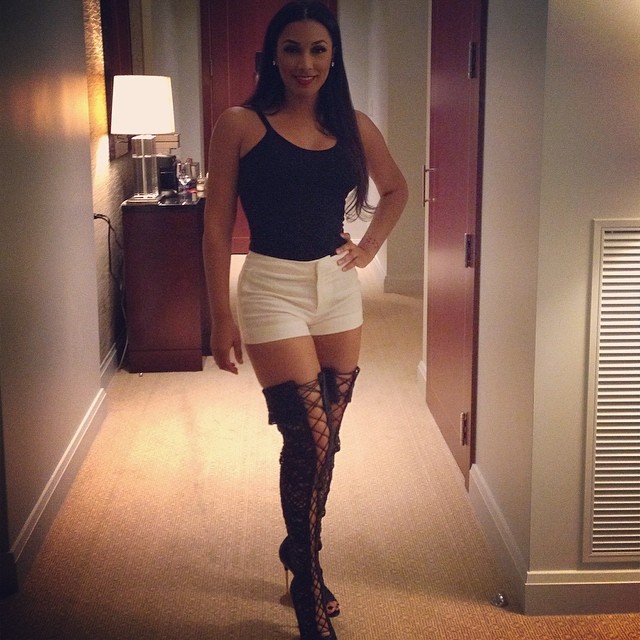 Shantel Jackson
You'd be surprised how many famous men fall for opportunists and get a cruel shock when the gold digger finally shows her true colors. However, both men and women choose partners based on looks, but as time goes by, you find out whether you have a true love or someone who is simply using you. The key is to not let the relationship go too far or have permanent attachments before you figure out if the person truly loves you. Not to mention, while you're messing with the wrong one the right one for you could be passing you by. Be careful of who you get involved with, because looks can be deceiving and bring situations with permanent, painful, longterm damage.