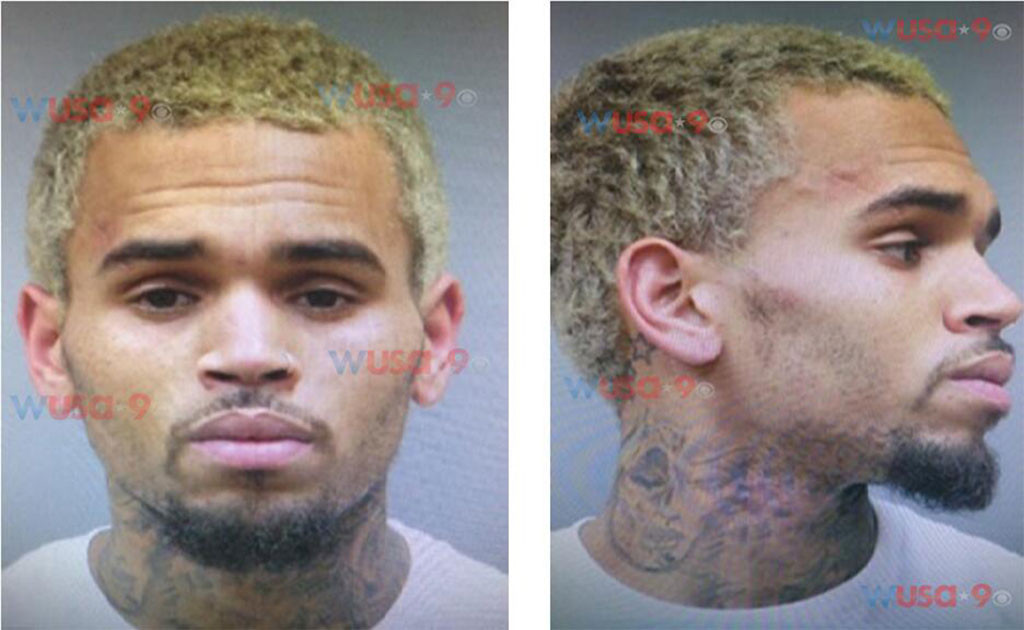 Chris Brown's October 2013 mug shot
The assault trial of Chris Hollosy, bodyguard to singer Chris Brown, began in Washington yesterday. Brown and Hollosy stand accused of punching 20-year-old Parker Adams, who followed the singer to his tour bus after a club appearance, photobombed him and attempted to board the star's tour bus.
Hollosy is being tried separately from Brown in a case being heard by judge, not jury. Brown's lawyer Mark Geragos contends the singer did not hit Adams. Geragos also stated Adams admitted Brown did not hit him. However, an initial report was changed to state Brown hit Adams and the police officer is now under investigation.
Hollosy's lawyer Bernard Grimm accused Adams of filing suit in the matter in an attempt to "simply to get rich" due to the fact the dollar amount listed in the lawsuit, $3,000,000, far exceeds his medical bills. Adams claimed ignorance and stated it was not his idea to sue. However, it could not have been filed without his consent.
Brown's trial is scheduled to commence shortly and could have serious implications on his probation from the Rihanna domestic violence case. Brown currently sits in a Virgina jail and has not been handling incarceration well. He dislikes the food, was upset in the cafeteria and is depressed. The prospect of potentially spending four-years in jail is weighing heavily on him.