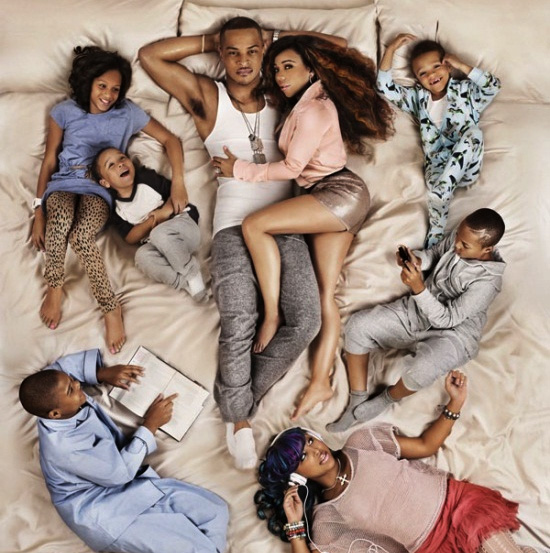 TI, Tiny and their children
Claims continue to swirl that rapper and "Family Hustle" reality TV star TI has split from his wife, Tiny, over an extramarital affair that resulted in an alleged side chick becoming pregnant. The rapper is leasing a home in Atlanta's wealthiest neighborhood, Buckhead, living apart from his wife and their children.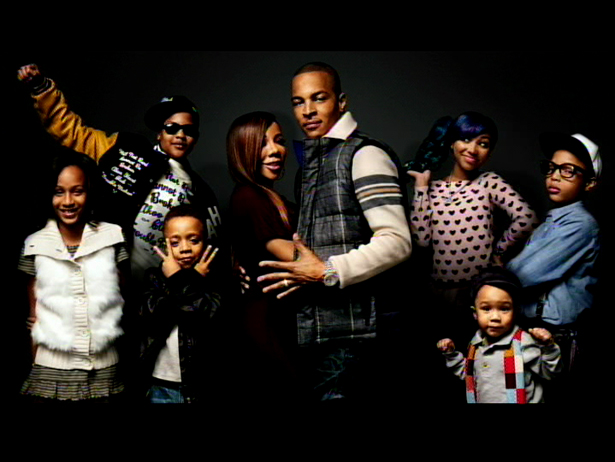 The couple have repeatedly denied they have split up, but taking separate vacations as well as living apart gives the appearance something has gone wrong in their marriage. God gave the couple beautiful children and it is a shame that this is happening. TI is frequently propositioned by groupies and gold-diggers and based on reports has betrayed his marriage vows. TI needs to appreciate what God has given him before his wife walks away for good. No groupie or gold-digger is worth their family.