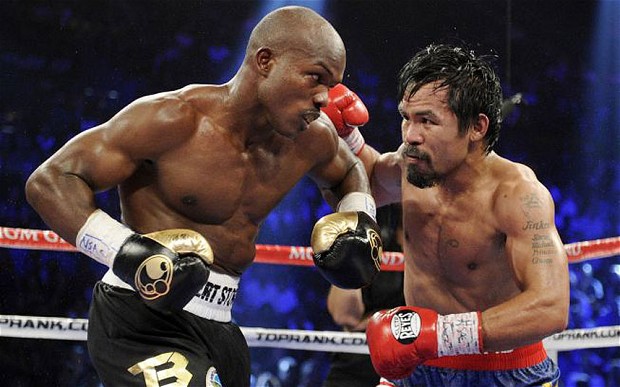 Timothy Bradley and Manny Pacquiao

In an interview released this month, powerhouse boxer, Manny Pacquiao revealed he does not plan on knocking out rival, Timothy Bradley, in their April 12, 2014 rematch in Las Vegas. Bradley was awarded the fight after their last bout in a very controversial decision. Bradley had been taunting Pacquiao telling him he's lost his edge and will lose again. Pacquiao reminded him that humility is best. He intends to let his fists do the talking during the match.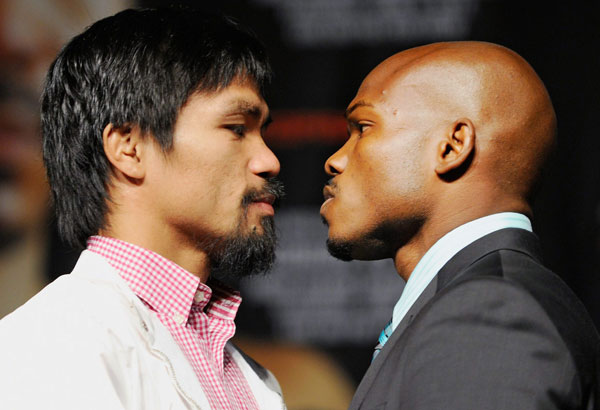 Pacquiao stated, "We're not focusing on a knockout. Our focus this time time is to put more aggressiveness and throw a lot of punches and if the knockout comes it comes. I just want to prove that I still have the hunger and the killer instinct." After what Bradley's been saying about you Pac-Man, he's begging to get knocked out (joking).
STORY SOURCE