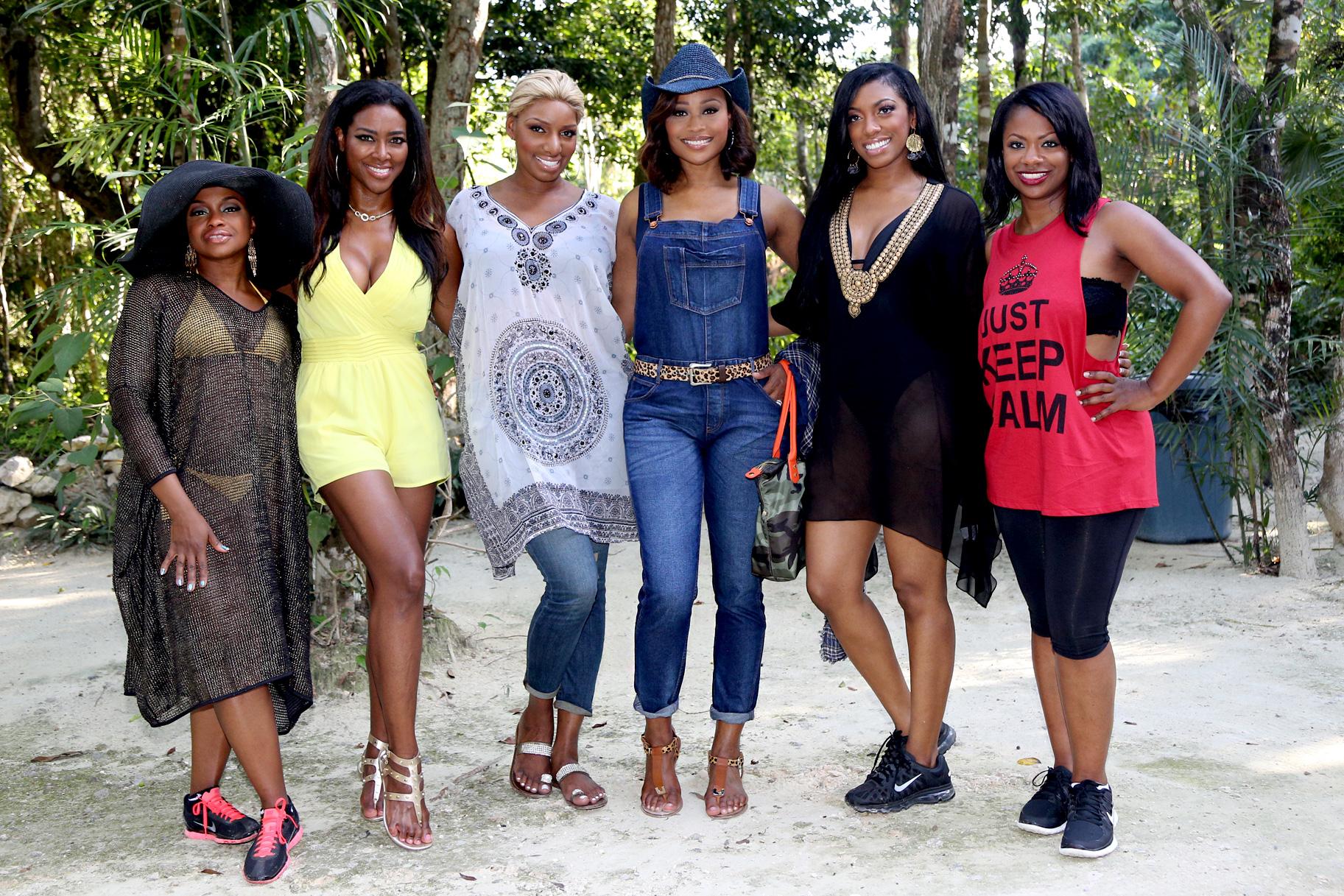 The latest episode of the reality show "The Real Housewives Of Atlanta" was a drama-fest. All they did was argue and make snaky comments about each other. Former Miss USA, Kenya Moore, planned a luxurious, beautiful vacation to Mexico, but during a question and answer session at the resort, an argument broke out. Then when the men left the Q&A session to go to Moore's room, another argument broke out that nearly turned into a fight.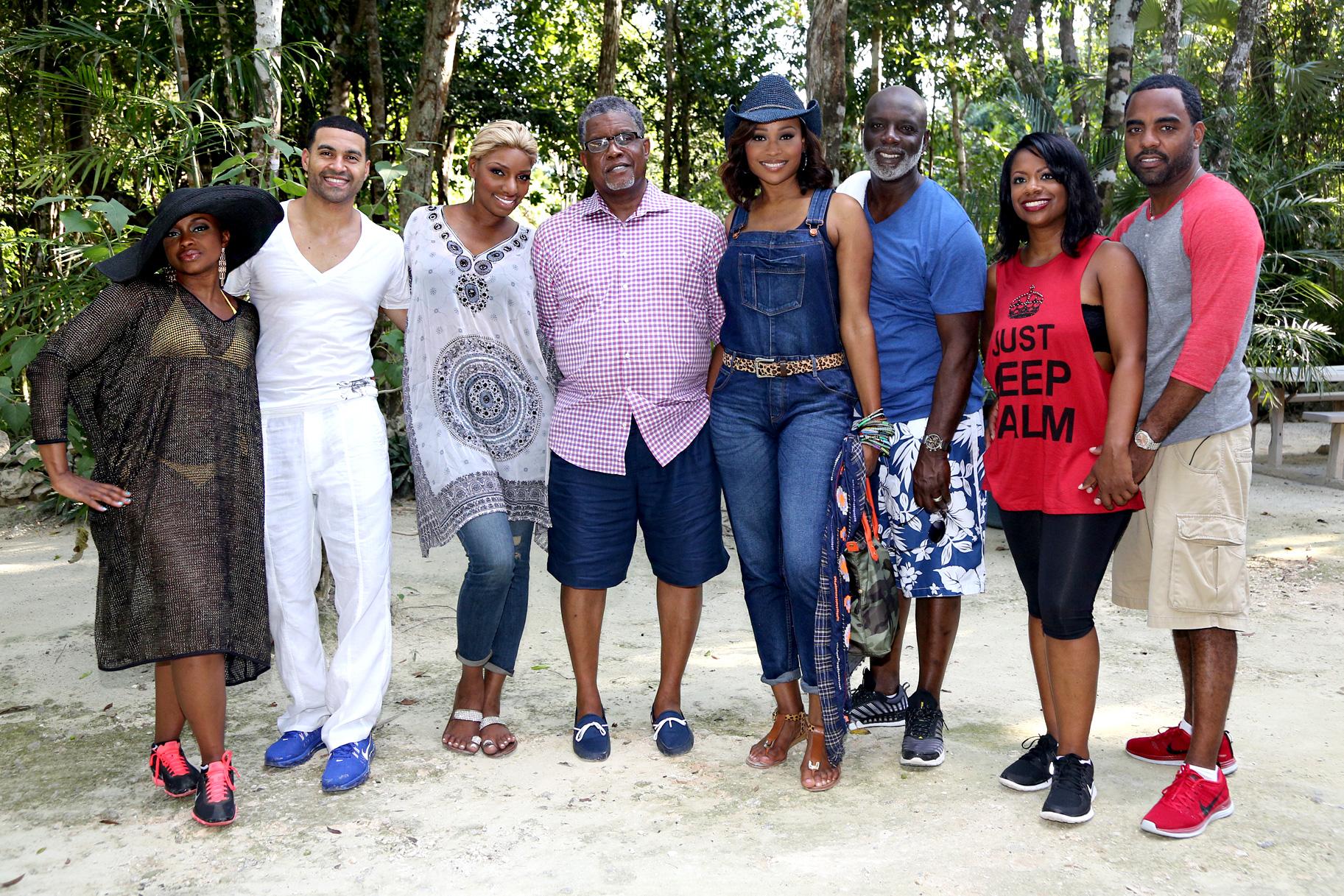 NeNe Leakes was telling everyone off on the show. She berated the younger women on the trip, Kandi and Porsha, who are in their thirties, for making comments about her implying she is old for being in her late forties. NeNe doesn't look old. She's kept herself in good shape and she has smooth skin, but she's got a rough attitude.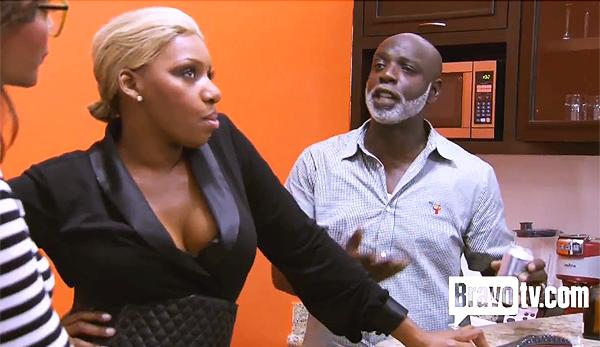 Menstrual cycles and botox were brought up during the argument between NeNe, Kandi and Porsha. I don't know about you, but when I'm on vacation, I don't wanna hear about anybody's period (LOL). You were in Mexico, not the gynecologist's office. Let it go! Speaking of things that should be let go, Kenya Moore needs to leave married Apollo Nida alone, as it is causing trouble in his relationship with wife Phaedra Parks.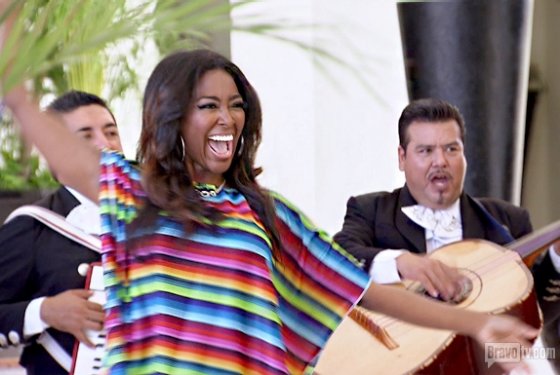 Of course Kenya had to start some drama by getting flirty with married personal trainer Apollo Nida, upsetting his wife, lawyer Phaedra Parks. Apollo, I'm gonna tell you this one time, your wife is technically a mortician. She can kill you in your sleep and embalm you before you can finish dialing 911. Stop ticking off that woman. Kenya will not run to your rescue. Pretty women will not get their faces scratched up over a man.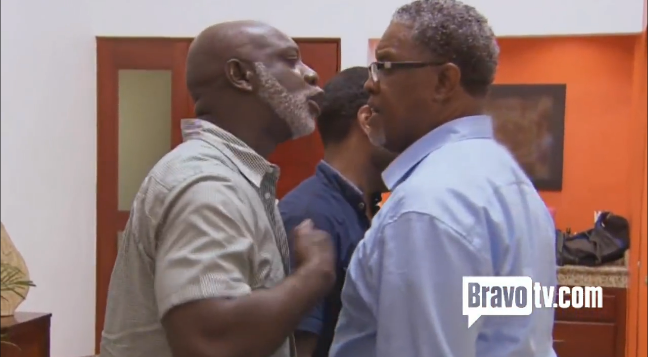 Then the argument broke out in Moore's room, where the men had moved to in order to give the women time to talk. Nene's husband Greg confronted and threatened to beat up Cynthia Bailey's husband Peter. However, Peter told him off and walked away to the kitchen. Greg then follow him walking like Fred Sanford from the sitcom "Sanford And Son." Ms. Lawrence, who is actually a dude in make-up and a caftan, stayed in the corner and didn't make a peep. Another one who isn't getting his face scratched up for anyone.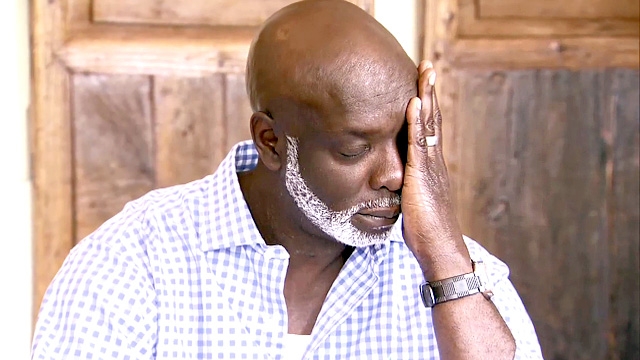 When the women heard the commotion and rushed to Kenya's room, things grew worse. NeNe went too far and called Peter a "b***h." She offended many on social networking who slammed her for it. NeNe seems bitter over her television and movie career not taking off the way she thought it would, but considering she is a reality star, it's amazing she was even given acting roles on sitcoms.