Boxing Royalty Hits South Florida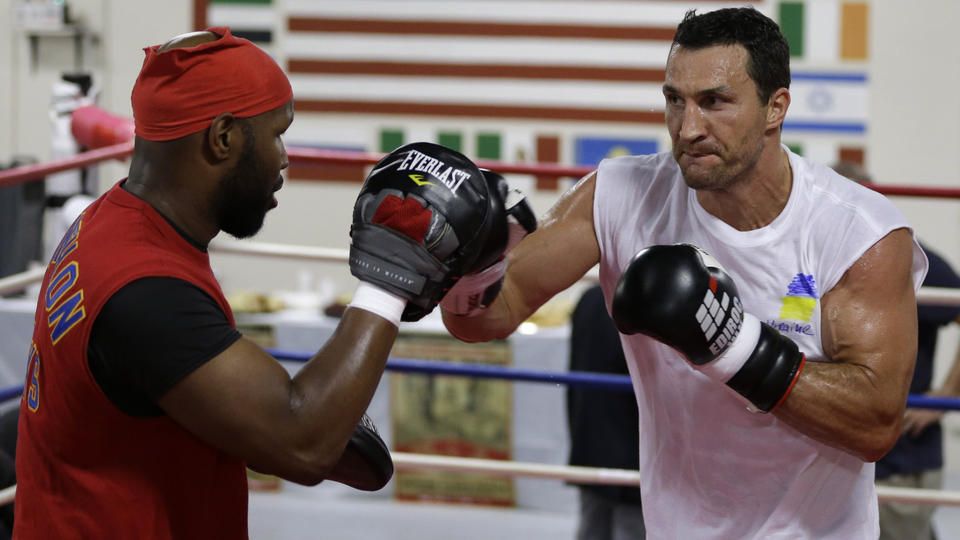 Wladimir Klitschko (right) and sparring partner Jonathon Banks (left)
World class boxing champ Wladimir Klitschko, 38, is here in Miami this week. Local news stations interviewed him at The Heavyweight Factory Gym in neighboring Hollywood, Florida, just minutes outside of Miami. Yesterday, he spoke about boxing, his brother, fellow boxer Vitali Klitschko, his love life and separately Russian President Vladimir Putin and the conflict in his native Ukraine.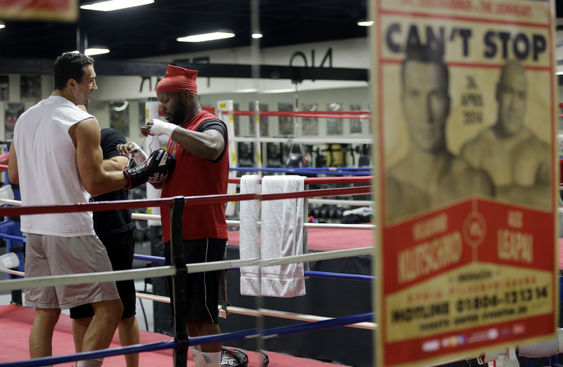 Klitschko was interrupted during his training session by former heavyweight champion, Shannon Briggs, who threw a shoe at him and began issuing threats. He used the standard line boxing critics and rivals use, stating the person in question doesn't fight any real competition and needs to get in the ring with (fill in the blank). It was quite entertaining (LOL).
"Briggs goes off on Klitschko"

"Klitschko discusses Briggs gym ambush"


"Boxing Champion Klitschko gives Putin warning"
It's been an interesting month in boxing. First
Carl Froch pushed George Groves
. Then Tyson Fury flipped over a table during a press conference while verbally slamming rival Dereck Chisora. Now Briggs goes after Klitschko. Wonder if Money May (Floyd Mayweather) feels like doing any trash talking before his fight with Marcos Maidana scheduled for May 3, 2014.