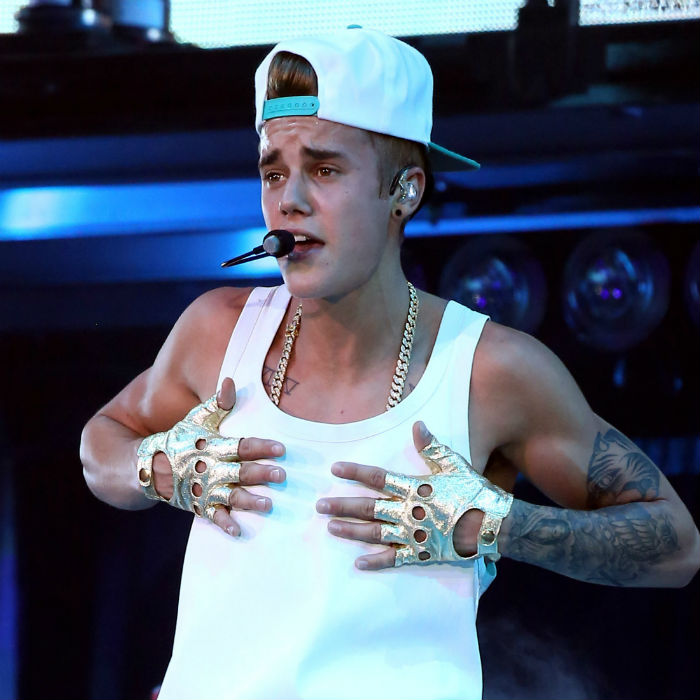 Justin Bieber: They're just picking on me cause I'm black, y'all
This week police raided the Calabasas, California mansion of 19-year-old pop star, Justin Bieber, after he egged the house of a neighbor, allegedly causing $20,000 in damage. As the damage exceeds $500, this behavior has been labeled a felony, with a corresponding search warrant being issued. Bieber, a native of Canada, could face deportation if charged and convicted, in what seemed like a juvenile prank.
Police, tired of being called to the neighborhood over incidents regarding Bieber warring with his neighbors, who are also exasperated with the situation, took the opportunity to send a strict message to the star that this must stop once and for all. 10 police cars descended on Bieber's property, searching the home while detaining him in the garage. Bieber's life was turned upside down.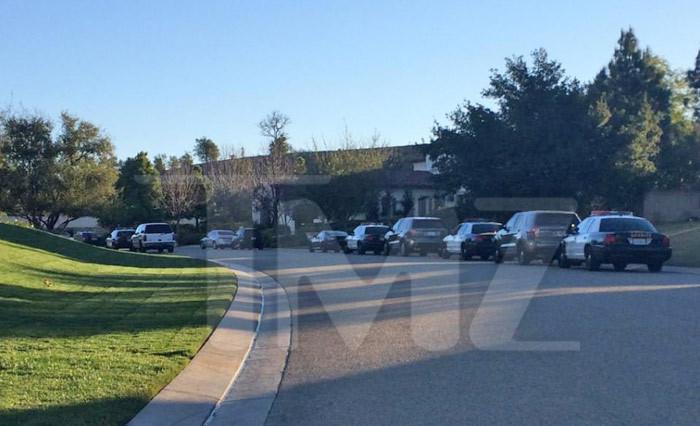 Police squad cars assemble outside Justin Bieber's home
During the search they discovered illegal drugs and Bieber's friend, rapper Lil Za, was promptly arrested and jailed on felony narcotics charges. Lil Za was rearrested for vandalizing a payphone in jail, with his bond increased from $20,000 to $75,000. Once again, police are attempting to reinforce a stern message to Bieber and his crew.
Having seen numerous reports of Bieber's entourage being searched and cited for drugs domestically and internationally, it was not a surprise to Los Angeles police to find narcotics on the star's property. Hence the 10 squad cars descending on the luxury home Bieber shares with his friends.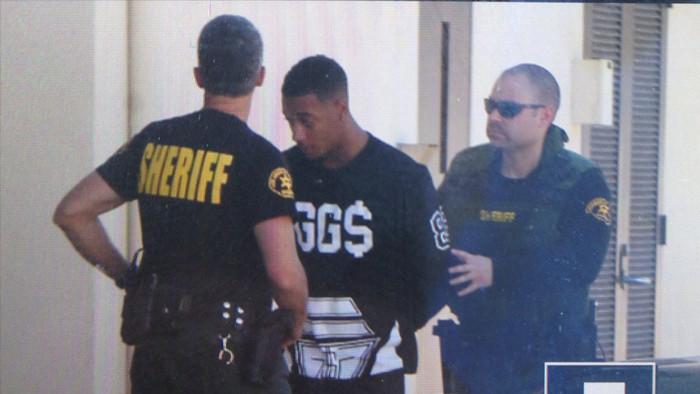 Lil Za in cuffs at the police station
Last year, Bieber's neighbors complained of wild parties at his home with the smell of marijuana smoke wafting from the property. Sadly, Bieber's home has become your standard Hollywood drug den, which has become the young star's way of dealing with the exploitation he experienced as a child star. However, he needs to channel his pain and energies into something positive.
Some are stating the drug arrest is Bieber's fault and Lil Za is taking the fall for him. However, as a pop star, where would Bieber be procuring the large quantities of drugs being brought into his home and tour bus. Lil Za and fellow rapper Lil Twist are bringing in the drugs, among others and they need to stop feeding his addiction lest he overdoses. Bieber needs rehab and a break in ties with the negative influences in his life. Bieber's minders are worried about how to spin this story in the press, when their main concern should be getting him the rehab help and therapy he badly needs.