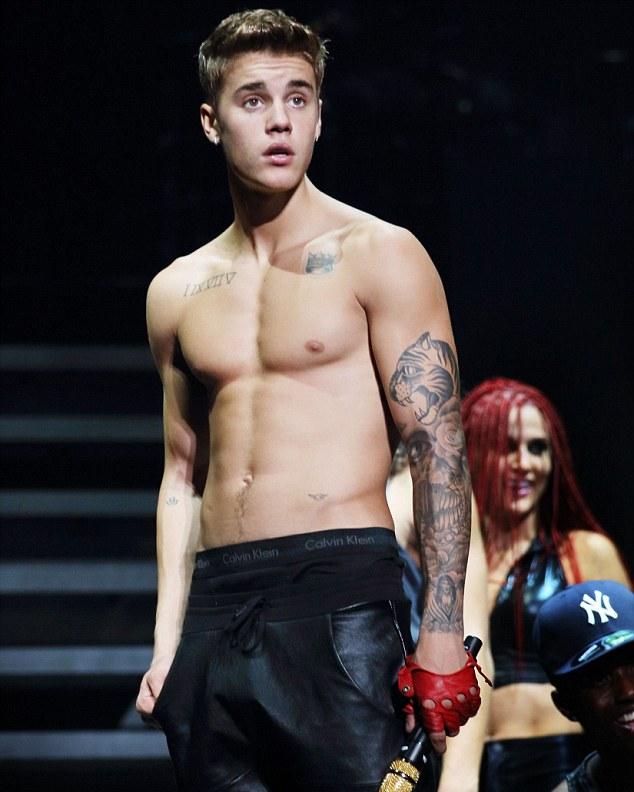 Justin Bieber
The "Believe" tour of teen pop star Justin Bieber continues to disintegrate, as Judge Maria Giraudi ordered his tour gear be seized, due to a paparazzo filing suit against him over his bodyguards damaging his equipment at a night club during a fight.
Bieber is also accused of not paying his bill at the Argentina night club Ink. The singer was also kicked out of his Argentina hotel for causing a disturbance that endangered and injured fans.
In other Bieber news, Tati Neves, the woman who uploaded a of him sleeping in a rented house in Brazil, after the two had sex, has been exposed as a porn star. Initially, reports indicated she is a prostitute known by the brothel Bieber visited. However, the newest reports have solid proof she is an adult film star.
STORY SOURCE
Bieber's concert gear impounded in Argentina
November 16, 2013 4:25am - BUENOS AIRES - Justin Bieber's concert gear has been seized in Argentina in a legal scuffle with a photographer, the latest in a series of incidents trailing the Canadian teen idol's South American tour. Judge Maria Giraudi ordered that the singer's belongings be held after photographer Diego Pesoa filed suit for damages, alleging that Bieber's bodyguards hit him and damaged his equipment as the singer was leaving a nightclub.
Pesoa's lawyer, Matias Morla, said Bieber "gave the order to beat him and then got back in his van." "Customs impounded for 30 days all Bieber's goods at the Ezeiza International Aiport: audio equipment, sound, lights and the clothes he used in his show," a customs source said, speaking on condition of anonymity. "It is the first time Argentine customs has impounded belongings of a foreign artist," the source said.