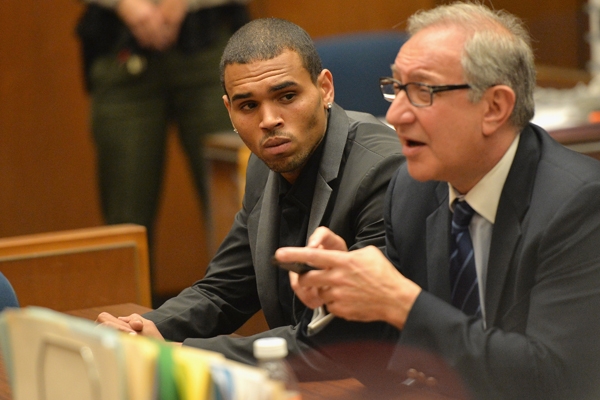 Chris Brown and lawyer Mark Geragos in court this week learning his probation has been revoked
On Monday a California judge revoked the probation of R&B Chris Brown, in connection with the Rihanna domestic violence case, where he pled guilty to beating his on and off girlfriend, after she hit him on the way home after the Grammys in 2009.
Brown currently remains free, as a judge will determine next month if he should be placed in jail, for up to four years, over a hit and run fender bender that occurred last month. Brown is accused of providing incorrect insurance information and driving on a Virginia driver's license in California.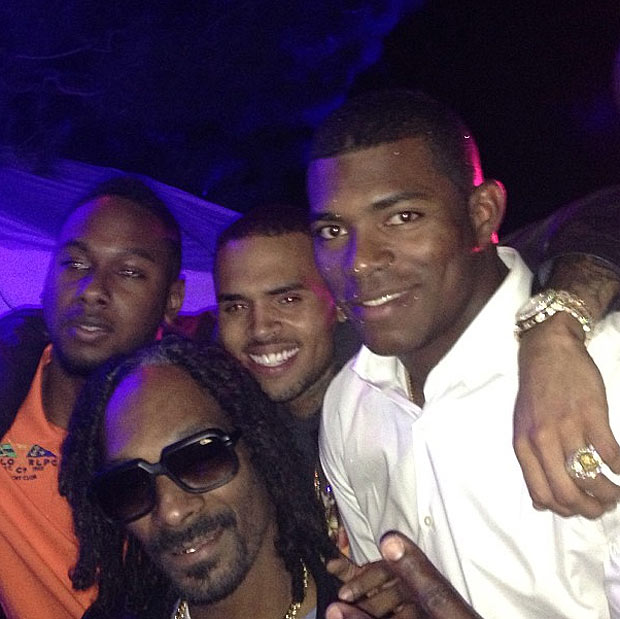 Snoop Lion, Chris Brown and Yaisel Puig at the Playboy mansion
Last night, to blow off some steam, Brown went partying at the Playboy mansion - a place that was recently successfully sued over a woman being assaulted by a man. A place where other incidents have transpired. Was this really somewhere Chris should have been, given his probation is under the legal classification revoked.
Brown is too high profile and it has resulted in him ending up in situations that left him open to trouble. While Brown has an album coming out soon, he really needs a break from the industry, because he is barreling towards a prison stretch.
RELATED ARTICLE