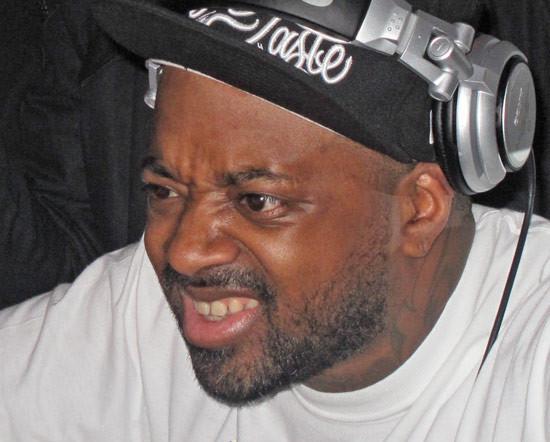 Jermaine Dupri
Former rapper and music producer, Jermaine Dupri has been hit with another massive tax lien from the Internal Revenue Service (IRS). The IRS just loves you (um, no they don't). Previously, Dupri borrowed $4,000,000 against his music catalog (is it really worth that) to pay the IRS and state taxes in Georgia. Suntrust has sued him stating he defaulted on the loan.
Now the IRS is back with a vengeance stating Dupri is delinquent on his taxes again and $800,000 is owed to the agency. Maybe Dupri can call his ex-girlfriend, Janet Jackson, whom he cheated on with a stripper he knocked up and ask her to borrow money now that she's married a billionaire (sarcasm).
At the height of Dupri's fame he was very cocky with his money, rubbing people's faces in it. He treated a number of people in the industry badly, resulting in lawsuits for theft and fraud. Dupri's burned many people and now his lavish lifestyle he stole from a number of writers and producers to maintain has caught up with him.
STORY SOURCE
Jermaine Dupri The Tax Party Continues ...
Jermaine Dupri is SO SO
Def
screwed ... Uncle Sam just slapped the hip-hop mogul with a giant tax bill ... to the tune of $800,000. According to two separate tax liens filed by the IRS (everyone's fav government agency) ... Dupri needs to cough up tax dough from the years 2008, 2010 and 2011. Here's the breakdown:
2008: $646.47 (not so bad)
2010: $140, 889.76 (could be worse)
2011: $657,156.12 (hello, worse)
Grand total allegedly owed -- $798,692.35.