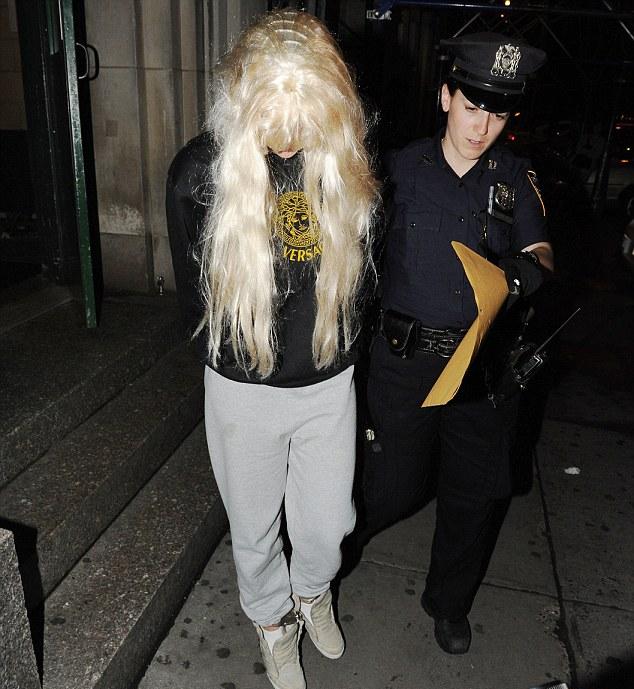 Amanda Bynes being led out of the building in cuffs (Photo Credit: Splash)
According to In Touch magazine, mentally ill Hollywood actress, Amanda Bynes, who is in Kabbalah, has been evicted from her New York apartment, after her recent headline grabbing drug arrest in Manhattan. Bynes was spotted behaving erratically in the lobby of her apartment building, prompting staff to call police.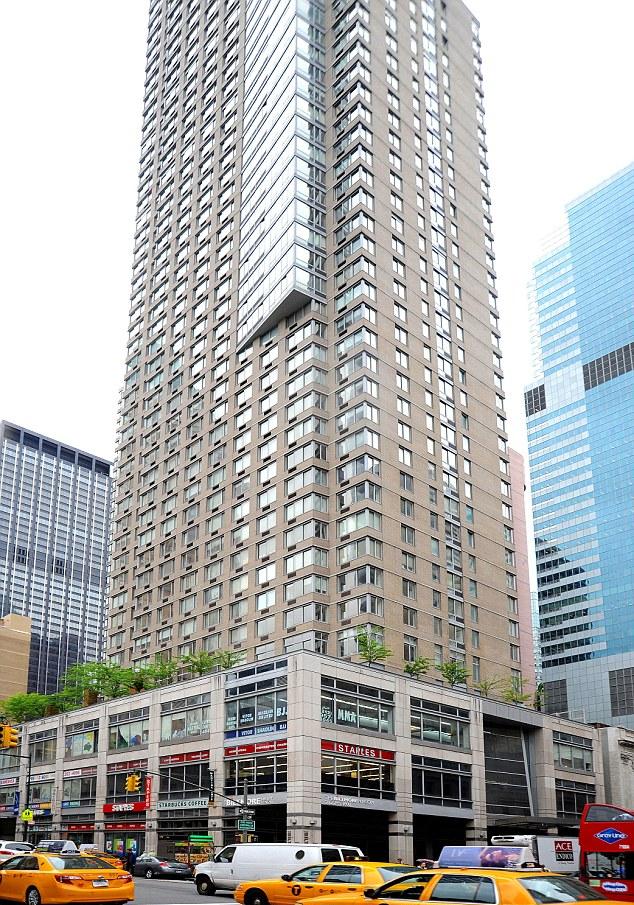 Bynes' New York apartment building (Photo Credit: Rex)
When the cops arrived, Bynes threw a bong filled with marijuana out of the high-rise apartment's window and the drug paraphernalia shattered on the ground below, damaging evidence. Staff and residents are not happy with Bynes' scandals and as such, she is reportedly being evicted from the building.