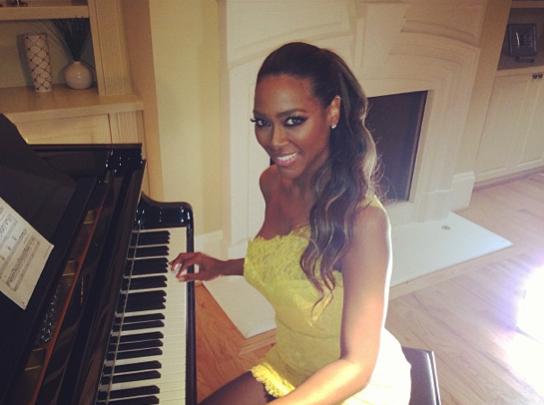 Kenya Moore sings she's "Gone With The Wind Fabulous" but now she's Gone With The Rent Fabulous
Another "Real Housewives Of Atlanta" star has been hit with eviction papers. First NeNe Leakes, then Kim Zolciak and now Kenya Moore. The former beauty queen was slapped with eviction papers after not paying the $4,000 rental fee on the 6-bedroom, 6-bathroom Roswell mansion she has been living in while filming the show. Her payment was $848 short.
According to Radar Online's source, "The homeowner is incredibly upset at what is unwanted attention that has been caused as a result of Kenya moving into the neighborhood. Owners are concerned that the value of their properties are going down because she has not maintained the landscaping, nor the pool, has even storied furniture outside and her dog is always on the loose."
However, Moore is not supposed to be broke, because according to reports, in April 2013, she sold her Van Nuys home, located in Los Angeles, for $685,000, twice what she paid for it in 1998. Therefore, if no additional mortgages existed on the property, she should have made a tidy profit.
STORY SOURCE