Do Not Take Your Heart Health For Granted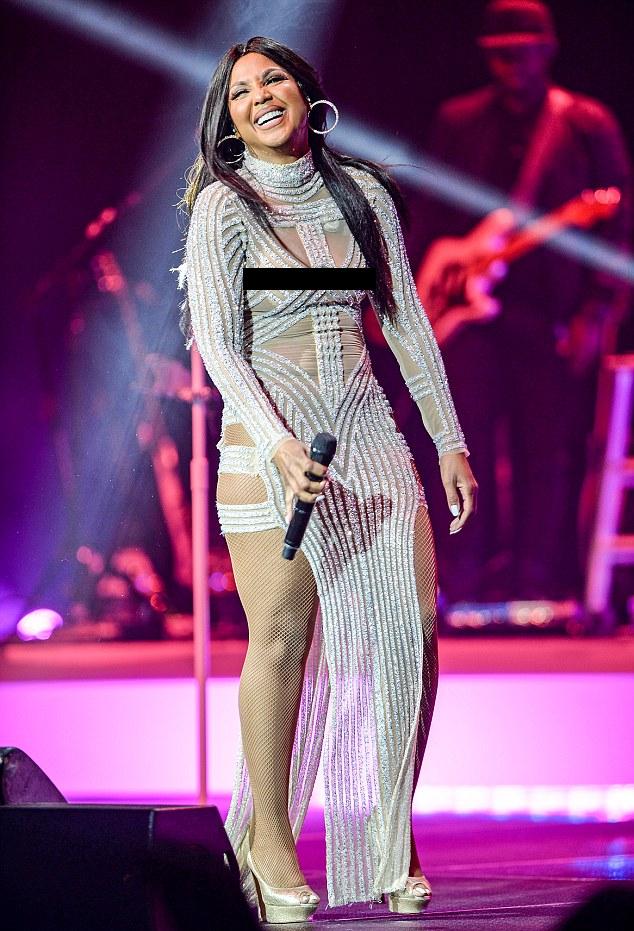 Toni Braxton on tour this week wearing a heart monitor under her overly revealing gown
This is a follow up to the October 8, 2016 article "Toni Braxton Leaves Hospital After Lupus Related Medical Emergency But Seeks To Resume High Stress Tour Detrimental To Her Health." On October 24, 206 singer Toni Braxton was rushed to the hospital again last week, after another heart scare related to lupus.

The 48-year-old singer has been battling lupus for over a decade and the flares associated with it have grown worse. Braxton suffers from pericarditis, a byproduct of lupus, which creates severe chest, neck and left arm pain. Over exertion and stress, associated with touring, aggravates pericarditis and lupus. For some like Braxton, pericarditis has led to painful chest, neck and arm pains, heart palpitation, shortness of breath, fainting, blackouts, dizzy spells and weakness. It can simulate the feeling of a heart attack, alarming disease sufferers.

Braxton has stated in the past the toughest part of living with lupus happens when she is on tour. Lupus reacts badly to stress and touring is stressful (poor nutrition, checking into and out of airports, long flights, tour buses, checking in and out of hotels, interviews, sound checks, then performance in the same day).

Touring is strenuous for a healthy person and even more so for someone battling lupus. There's a lot to do everyday you're on tour. It's too much for a person who is physically unwell with a debilitating condition. At this stage of her career, after 25-years as an accomplished solo artist, Braxton has nothing to prove and does not need to put her health and life at risk. Actually, no one with lupus does...

Show stopper! Toni Braxton continues to perform with heart-monitor as she captivates in sheer glam dress
Published: 06:53 EST, 25 October 2016 | Updated: 02:11 EST, 27 October 2016 - She had the audience in the palm of her hands while performing in Savannah on Saturday night. And Toni Braxton once more spellbound audience members for another night in the spotlight as she continued to wear her heart-monitor on stage in Hollywood, Florida on Wednesday. The 49-year-old suffered from a second debilitating bout of lupus this month, causing her to postpone a show in Cleveland, and the star has taken no chances as she continues to perform with the device.
According to TMZ, the star has been advised by doctors to wear her heart monitor round the clock in order to foresee any potential health issues and to keep an eye on any chest pain. For Wednesday's show, the singing icon wore the same sheer dress she sported the previous show, one which showed off her device on her chest.