Like Whitney Said "Crack Is Wack" (LOL)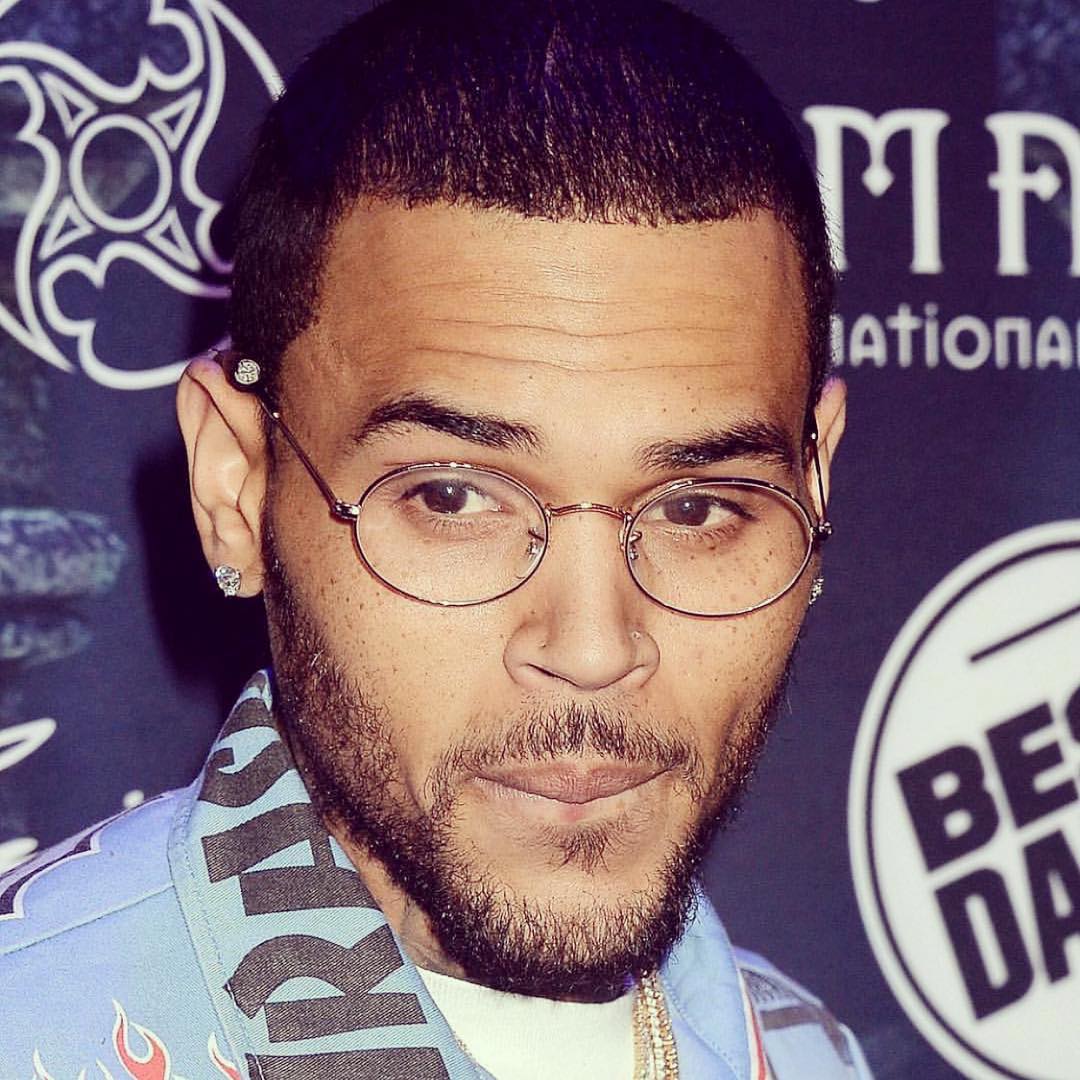 Chris Brown
Never let it be said that singer Chris Brown is not humble. The 27-year-old R&B crooner has been pursuing 19-year-old Instagram model, Cydney Christine. However, Christine is playing hard to get, which prompted Brown to write on social networking, "B***h playing games when she know you the hottest n***a on the planet." It's not everyday we are privileged to witness such humility (LOL).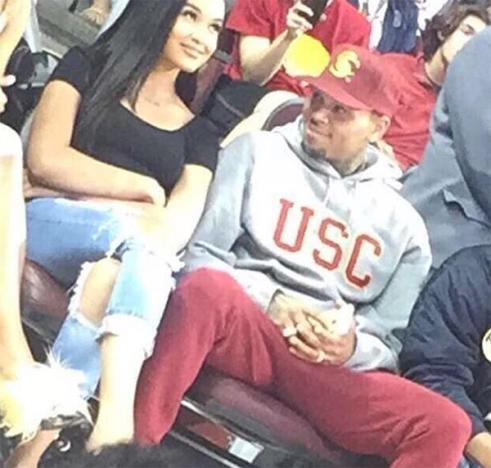 Chris Brown sitting next to Cydney Christina at volleyball game giving her some lustful stares
After being photographed by the paparazzi the September 21, 2016 USC v. UCLA volleyball game, then spotted at the same Halloween event in Hollywood last week, speculation began online that the two are dating. After the volleyball game, comments online prompted Christine to post on Instagram, "Sorry for the confusion. But we're just friends." However, they were at the same party a month later (is Chris dating
stalking
her,
which he's done before
). A fan of Brown's ex-girlfriend, Karrueche Tran, 28, stated she (Karrueche) should beat Christine for dating Brown. Cydney responded, "She can try." This was interpreted as an insult to Tran.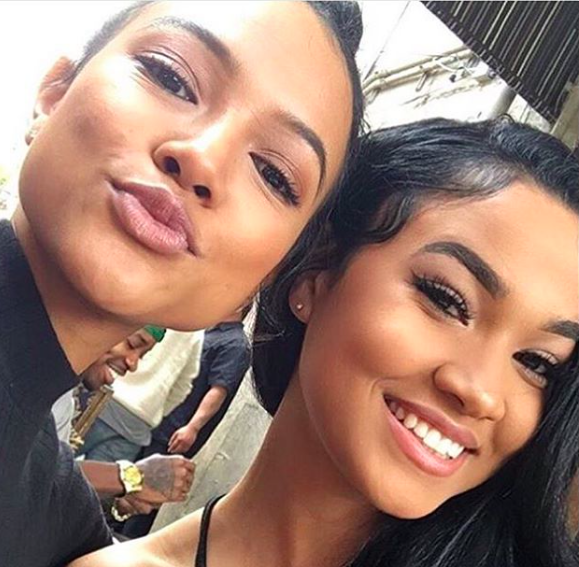 Karrueche Tran posed for a photo with Cydney Christine after she asked
Christine looks an awful lot like Tran. In fact, Tran and Christine are acquaintances who've posed for photos. In looking at the images, the two could pass for sisters. Brown still wants Tran, who dumped him for fathering a child with another woman during their five year relationship. Brown has decided on her replacement in the look alike Christine. Sometimes after a break up, people choose a new love interest with similar looks to their ex-partner. That is clearly what has transpired in this case.