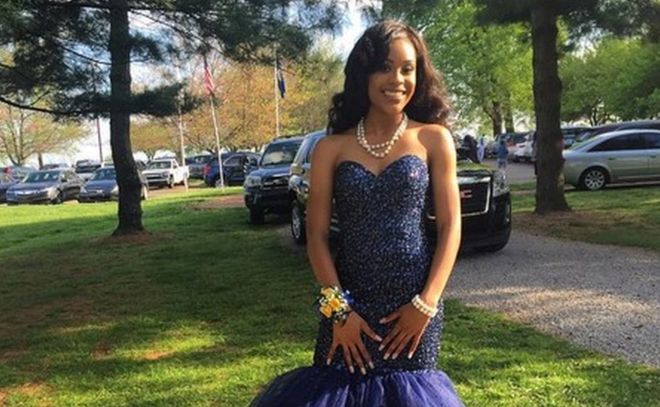 Trinity Gay, the beautiful 15-year-old daughter of well liked sprinter, Tyson Gay, was shot and killed in Lexington, Kentucky this past Sunday morning at a local restaurant. The teenager was the victim of an unprovoked act of violence on her part. As she innocently stood outside fast food restaurant the Cook Out at 4:00AM, two cars exchanged gunfire and Trinity was shot in the neck. The bullet likely sliced or severed her carotid artery (arteries) leading to exsanguination (and possible windpipe damage). She was rushed to the University of Kentucky hospital where she was pronounced dead.
Tyson Gay stated of the tragic incident, "She didn't make it. I'm so confused. She was just here last week for fall break. I have no idea what happened." My deepest condolences to Tyson Gay and his family. I'm sorry for your loss brother. It is a terrible tragedy and I am sorry it occurred. It's awful hearing about loss of life, especially when it is a very young person. People need to rally around the Gay family and help them through this difficult time.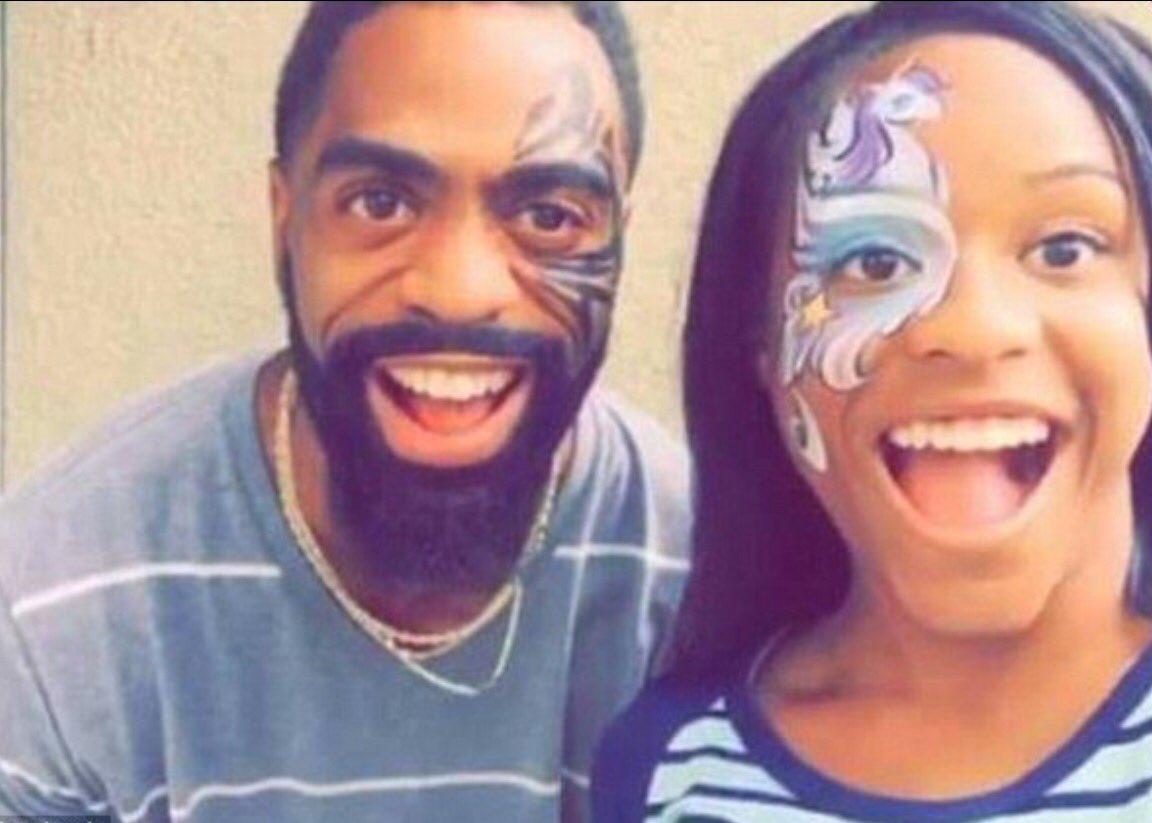 Tyson Gay and daughter Trinity Gay
The senseless gun violence continues to claim innocent lives in America, necessitating the need for gun control. This beautiful, promising young girl, who was also a sprinter, has lost her life through no fault of her own and for no valid reason. Congress needs to stop cowering to the gun lobbyists and protect the American people from violence.
Nations that instituted gun control saw a massive decline in shooting deaths. It is estimated that 30,000 Americans die each year from gun violence. So many people who should still be here are not because of gun violence. Something needs to be done on a legislative level to fix the problem.
STORY SOURCE
Tyson Gay's daughter shot, killed in Kentucky
Oct 16, 2016, 1:23 PM - Trinity Gay, a high school sprinter and daughter of Olympian Tyson Gay, has died after shots were fired early Sunday morning at a Lexington, Kentucky restaurant. Two cars were involved in a shootout at the Cook Out restaurant near the University of Kentucky campus. Trinity Gay, 15, who was reportedly not in either car, was hit in the neck and pronounced dead at 4:41 a.m. Sunday. Police are seeking the drivers of the cars based on descriptions.
"She didn't make it," Tyson Gay said. "I'm so confused. She was just here last week for fall break. It's so crazy. I have no idea what happened." Trinity Gay was a promising sprinter who was a state champion for her region in the 200m event, and placed fourth in the state at the 100m distance...