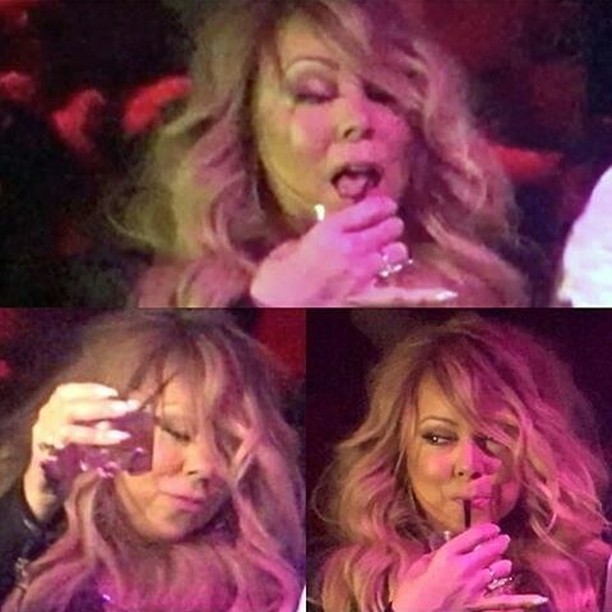 Mariah Carey looking rough

Fallen singer, Mariah Carey, is looking worse for wear again. The 46-year-old singer is struggling with two flopped albums in a row, a poor selling Las Vegas residency with several missed dates, a messy divorce from actor Nick Cannon and a challenging relationship with fiancé, James Packer.
I saw the pictures posted above on Instagram and it wasn't Carey's best moment. Her face looks like it is retaining water from excessive alcohol consumption. Regardless of the context of the pictures, it is not a good look for her. Carey's brother Morgan spoke out about the poorly kept secret that the singer is a massive alcoholic. She began hitting the bottle hard when she married former music mogul, Tommy Mottola. He introduced Carey to gourmet food and she fell into the liquor bottle face first.