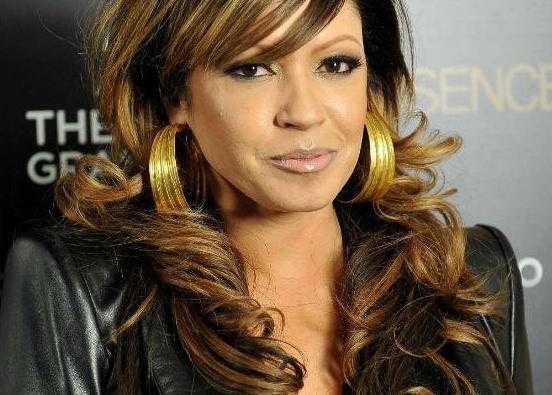 Pebbles
Singer/songwriter Pebbles, real name Perri Reid, scored a legal victory in her defamation case against cable network, VH1 and its parent company, Viacom, who are the makers of the 2013 television movie "CrazySexyCool: The TLC Story." The judge in the case ruled the defamation case can go forward to trial. The defendants are taking a big risk not settling with Pebbles, who has sued them for $40,000,000.
Pebbles is the former founder and manager of the most successful female singing group in history, TLC. The VH1 network made a television movie of the group's life that drew 5,000,000 viewers in its first airing. Subsequent re-airings were viewed by millions more people. The defamation was widespread and made Pebbles the brunt of hateful, threatening comments on social networking and disparaging articles in the press and blogosphere.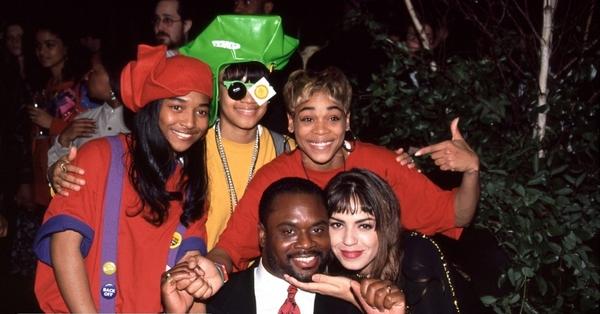 TLC, L.A. Reid and Pebbles in the 1990s
The film was told from the perspective of the group, who had fallen out with Pebbles years prior, over a contract dispute. Pebbles named the group, trademarked it, auditioned girls to be members and put hundreds of thousands of dollars into making them a success. Pebbles, who was at the top of the charts at the time, also used her music industry contacts to get TLC the best producers, songwriters, video directors and choreographers. Without Pebbles, there would not have been a TLC.
Pebbles gave the group standard industry contracts all new artists get. However, TLC accused Pebbles of robbing them, which was demonstrably false and later denied by her ex-husband, L.A. Reid, one of the co-founders of LaFace Records, the label the group recorded for during the prime years of their collective career.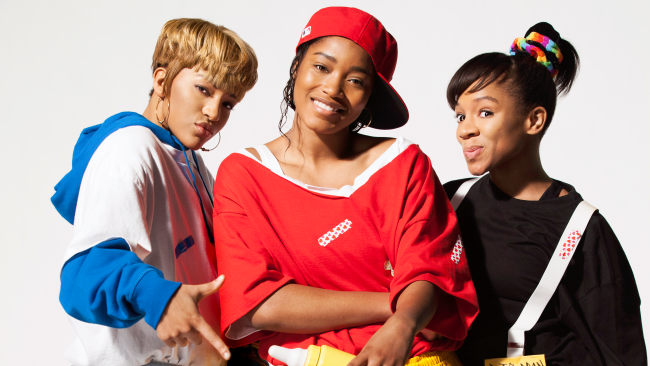 TLC's television movie "CrazySexyCool"
L.A. Reid recently stated what the Judiciary Report has maintained from 2013 regarding Clive Davis' Arista Records/BMG reaping the lion's share of the money from TLC (and other recording artists). Reid stated in February 2016, "In fairness to her (Pebbles), she doesn't collect the money from record sales. Record companies do that. At that point, we were in a joint venture with Arista and BMG. So if Pebbles is accused of not paying TLC, then that means that I didn't pay her, which means that they didn't pay me."
The movie was billed as a true story, not the standard "based on a true story" or a fictionalized retelling of events, which would grant some poetic license and let viewers know the film contains fiction. Upon viewing the film, there were historical inaccuracies and lies. Key details unflattering to TLC were also left out of the television biopic. The 40-plus page Pebbles lawsuit listed 15 lies and inconsistencies in the movie, illustrating she was defamed. For example, lies contained in the movie are Pebbles and TLC had the same lawyer and she controlled the attorney, the group were only paid $25.00 per week, Pebbles fired Chilli, T-Boz told Pebbles she had Sickle Cell prior to signing her contract and asked her to put money before her health, Pebbles did not furnish them with a copy of their contracts, Pebbles was aware Chilli had an abortion and was involved in her decision to do so. It's crazy that they lied like this for a film.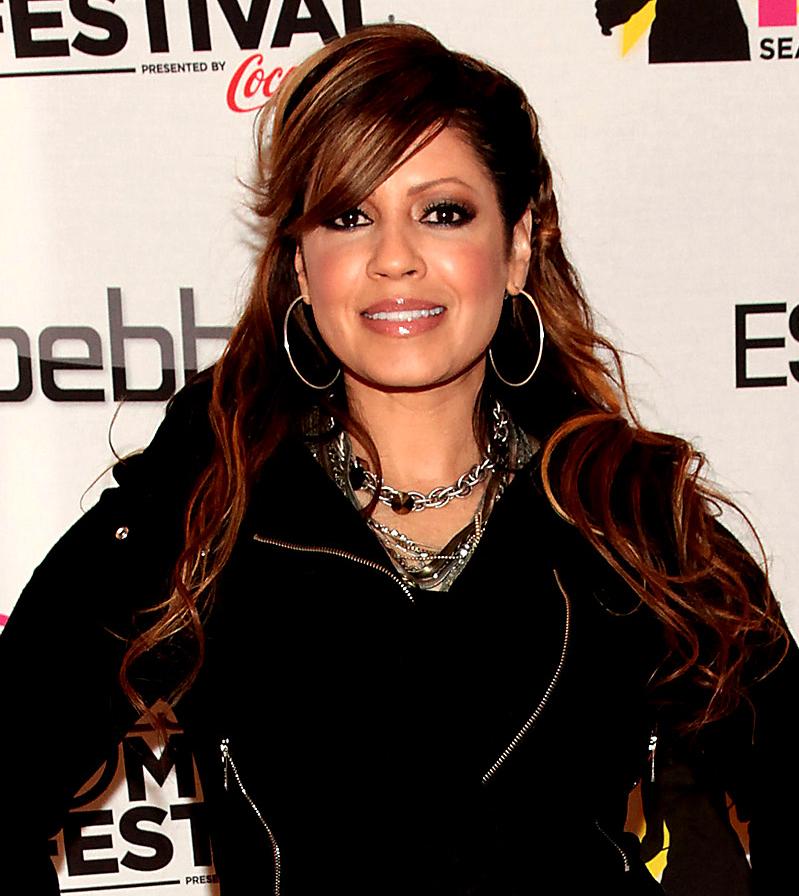 Pebbles
VH1 and Viacom even made a retraction stating the film was not a true story but "fictionalized" version of events. However, to those who watched the film, it was billed as a true story. Pebbles was greatly damaged by the public hatred and illegal threats directed at her the moment the film aired. VH1 and Viacom needs to be financially penalized, via punitive damages, for being reckless in what pushed Pebbles into a deep depression.
You shouldn't play with people's lives like that because you feel you are in a position of authority to film something that's been sensationalized and is not in keeping with the truth. Pebbles and TLC had their differences, but the movie was an inaccurate and unfair retelling of what transpired. No due diligence was done, as business records in the State of Georgia, court documents from TLC's bankruptcy and the second filing of group member Tionne Watkins (T-Boz), as well as label contracts they have in their possession could have been used to develop a clearer picture of what transpired. A deposition in Pebbles' defamation lawsuit revealed the filmmakers relied solely on T-Boz and Chilli's word on what transpired and used it wholesale in the movie without fact checking.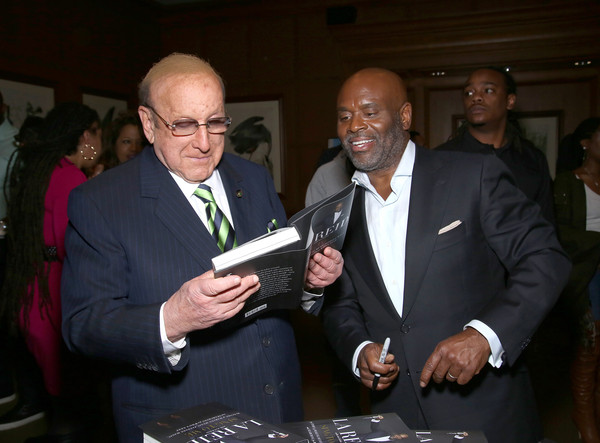 Clive Davis and L.A. Reid. Music industry experts know, Davis is the one who made the lion's share of the money off TLC. However, Pebbles was made the scapegoat.
The movie conveniently left out Atlanta radio station reports of an argument between TLC member Chilli and Pebbles over her cheating with then husband L.A. Reid. The film was not properly researched nor did it use independent industry insiders who could have given an accurate picture of what was the standard in the music industry at the time.
Former TLC member, the late Left Eye, real name Lisa Lopes, went on to start her own production label, emulating what Pebbles had done with her company Pebbitone. Ironically, Lopes gave TLC look and sound alike group, Blaque, the same type of deal Pebbles had given TLC. It speaks volumes. The same type of record deal is in use in the music industry today.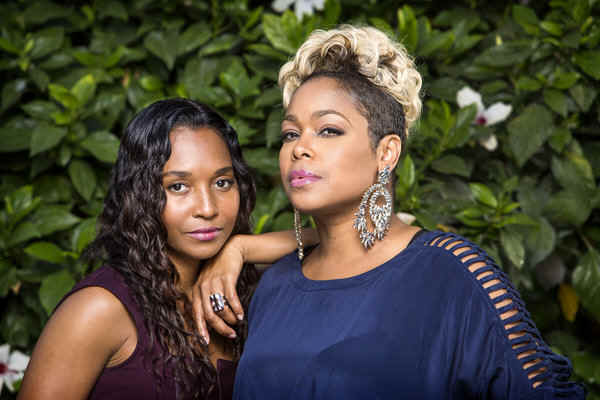 TLC today is Chilli (left) and T-Boz (right)

Additionally, the music industry is not what it once was in many ways. It is likely difficult for TLC to get the type of material they are used to from the days at LaFace. I think TLC may have taken on too much, especially with Watkins battling Sickle Cell Anemia. It's great to make an album, but it can get stressful under the wrong circumstances.
STORY SOURCE

Perri 'Pebbles' Reid to proceed with $40M Viacom suit
September 19, 2016 | 3:48am - An Atlanta federal judge has ruled that R&B act TLC's creator and former manager Perri "Pebbles" Reid can proceed with a case to sue Viacom for allegedly defaming her in a 2013 VH1 biopic, "CrazySexyCool: The TLC Story." Viacom filed a motion last year stating Reid had no case, but the judge ruled against it Thursday. Reid signed the band in 1991, and TLC went on to become one of the biggest-selling female acts, with hits like "Waterfalls." They later filed for bankruptcy, and the film claims Reid only paid the group $25 a week. Reid is seeking $40 million in damages.
Her lawyer Stacey Godfrey Evans told us: "We are thrilled with this major win against Viacom and look forward to justice . . . Ms. Reid worked hard to ensure the success of TLC, and she is ready to present that story to a jury. The negative portrayal of her in the TLC movie is simply not the truth."...