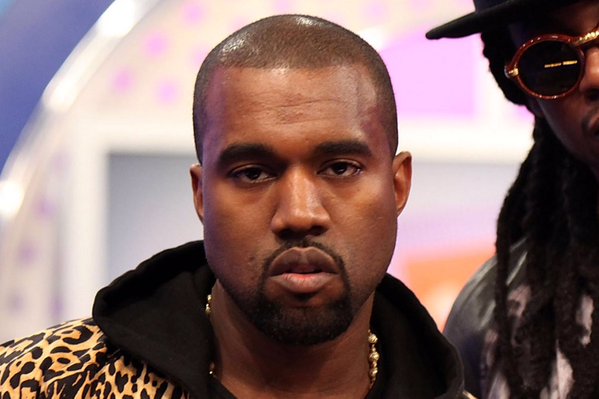 Kanye West
First rapper Kanye West offended the public by sending out a casting call for models who must be multiracial, to be featured in his new Adidas fashion line. Then, they were ferried to the shoot location which took an hour. Then, West left the models on a bus for another hour, which led to models fainting. Leaving models, who do not eat much other than air, on a bus for over an hour, is not a good idea.
When West finally debut his latest so-called collection, it was well past the show's start time. Once again, the clothes were dull, drab, uninspired and unoriginal. Not to mention, the models West chose do not look like real models. Real models are tall, lithe and cellulite free with bone structure that picks up the light and camera angles well. Today, anyone with an Instagram page is now a so-called model.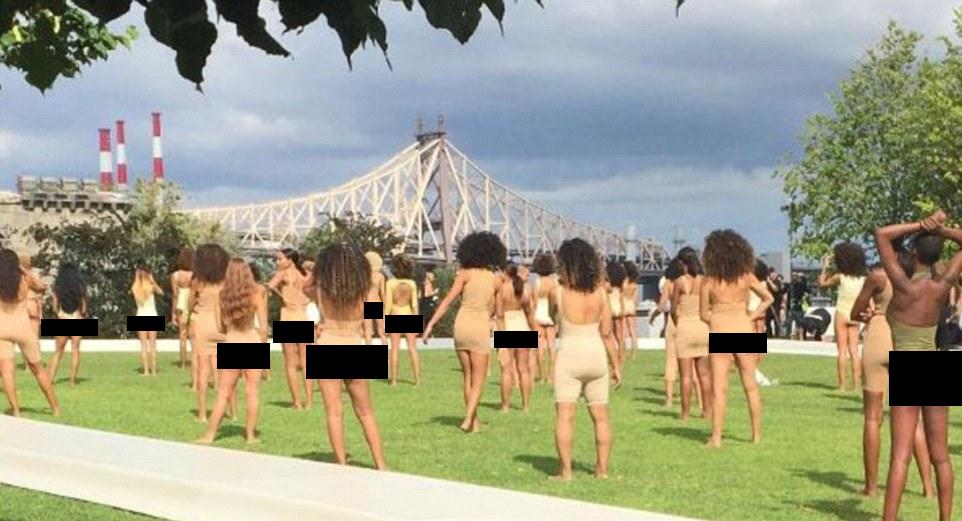 Models at Kanye West show (Photo redacted by the Judiciary Report)
As stated previously in the column, the only rapper that did the fashion design jaunt correctly was P. Diddy via his Sean Jean line. Nelly's line was cute and passable. If West was not famous no one would pay this madness of a fashion show any mind.
STORY SOURCE
Kanye's Yeezy Season 4 in chaos: Guests left trapped on buses for an hour and models start FAINTING after being forced to stand in the sun at star's shambolic and delayed NYFW catwalk show
Published: 15:55 EST, 7 September 2016 | Updated: 17:29 EST, 7 September 2016 - After holding his fashion show at Madison Square Garden in February — and combining it with an album debut and concert — the only way Kanye West could have possibly outdone himself this Fashion Week was to basically rent out an island.
The 39-year-old rapper-cum-fashion-designer transported the New York fashion crowd to Roosevelt Island on Wednesday, inviting major magazine editors, bloggers, and street style stars to board chartered buses in Midtown Manhattan that would take them to the skinny sliver of land east of the city. There, in Franklin D. Roosevelt Four Freedoms Park over an hour and a half past the 3pm scheduled start time, Mr. Kim Kardashian debuted his Season 4 collection...
However, many of those who were lucky enough to receive the mysterious invite, took to Twitter that afternoon to gripe about being trapped on the buses, which left at 1:30pm, with some taking more than an hour to arrive at the venue, even though it was less than six miles away from the pick-up point. Guests had to arrive at the bus pick-up an hour and a half before the show's 3pm star time, and New York Times Styles reporter Matthew Schneier tweeted that 'Yeezy is basically a middle school field trip'...
But not everyone shared her enthusiasm. Gerald Flores, the editor-in-chief of Sole Collector, even live tweeted a bit of his time on the bus. 'Overheard on the Yeezy Season 4 bus: "It feels like we're being kidnapped,"' he wrote, while Elizabeth Denton, a digital editor at Allure, noted that 'everyone on the Yeezy bus is so unhappy'.
RELATED ARTICLE