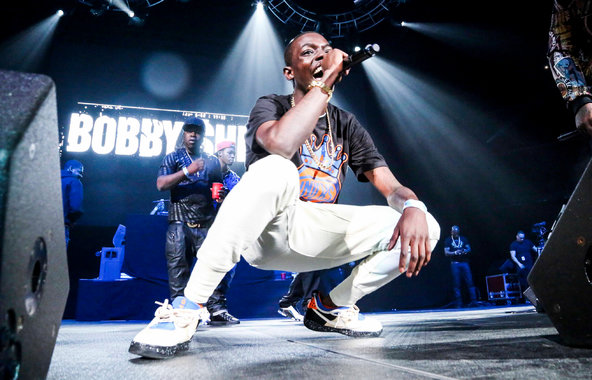 Bobby Shmurda

Brooklyn born Miami rapper, Bobby Shmurda, real name Ackquille Pollard, famous for the 2015 hit "Hot Nig*a" has pled guilty to conspiracy to commit murder. Shmurda has agreed to a 7-year prison plea deal. Sony Music recording artist Shmurda has already served nearly 2-years at Riker's Island jail in New York and with good behavior could be released in 3 and ½ years.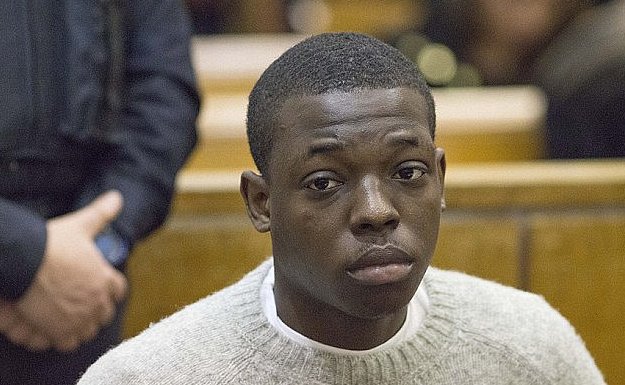 Bobby Shmurda in court

Shmurda was facing a life sentence, after a government sting caught him and members of his GS9 street gang engaging in a host of criminal behavior. GS9 are affiliated with the Crips street gang of Los Angeles (G Stone Crips). Shmurda and GS9 were formally accused in court papers of drug trafficking and the murder of a rival gang member. Shmurda and his friends need to do their time, try to stay out of trouble while incarcerated, come out of prison and live clean lives.
Side Bar:
People, leave that life of crime alone. Sooner or later it will catch up to you in some form or another.
It is not worth it.
STORY SOURCE

Bobby Shmurda Pleads Guilty to Murder Conspiracy

September 9, 2016 1:54 PM - Update: In a new statement, Bobby Shmurda's lawyer Alex Spiro says the Brooklyn rapper could be out in three and a half years. "His sentence of 7 years, with credit for 2 years already served and good time credit will hopefully permit him to be home in approximately 3 1⁄2 years and resume his remarkable career. This plea also covers a separate Bronx Indictment."
According to the deal, Bobby will receive seven years of prison and five years of probation. He was facing charges that included conspiracy to commit murder as well as several weapons and drug charges in connections with gangs. TMZ was in court to overhear Shmurda's lawyer imploring his client and other defendants to take the deal, arguing that they wouldn't be facing a sympathetic jury…