Why Aren't Her Parents Speaking Up
Posted above is the video of President Barack Obama's daughter, Malia Obama, illegally smoking marijuana, a gateway drug, at the Lollapalooza music festival in Chicago, Illinois, after twerking and showing half her behind while suggestively dancing. As stated previously in the column, I will not advocate this. I know two nice people whose lives were ruined due to smoking marijuana in university. It impacts different people in various ways. It's strange that the President and First Lady have not commented on these incidents concerning Malia, as it is not behavior that should be promoted. This is so disappointing.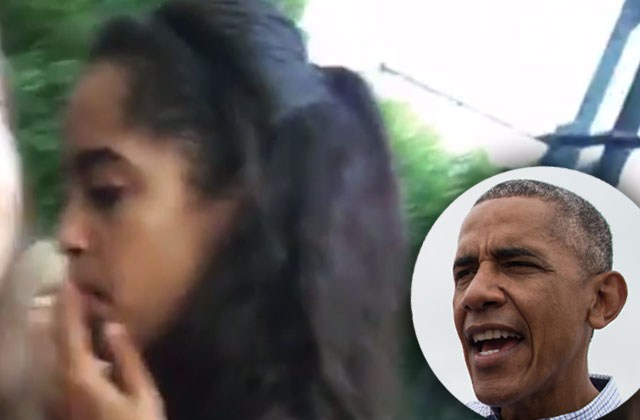 Malia Obama (left) smoking marijuana. Barack Obama (pictured right).

President Obama and First Lady Obama need to speak to Malia and their youngest, Sasha Obama, about the dangers of drugs, alcohol and promiscuity and to remind them of their role as First Kids (a U.S. president's kids). They need to set a good example as First Kids. They also need to tell Malia to remember people are watching her. The comments have turned very negative regarding Malia, which is regrettable, as for a time she was free from scandal. Articles and comments on social networking are now referring to Malia as "stripper" "hoe" "slut" "tacky" "ghetto" "embarrassing" and "seasoned whore" among other things.