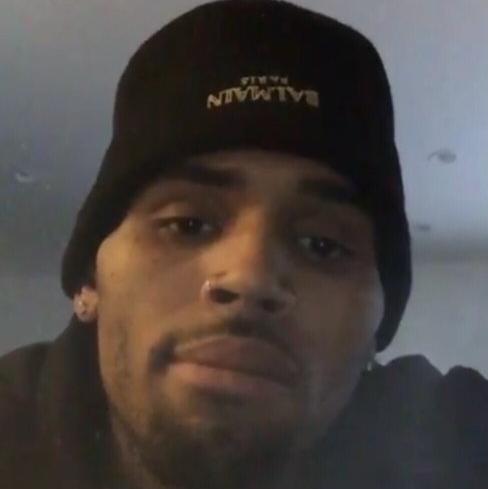 Chris Brown released a series of Instagram videos while police were outside his house. Brown was in a very distressed state.
Baylee Curran, the Miss Los Angeles County 3rd runner up beauty pageant contestant, accusing Chris Brown of pulling a gun on her in his home, where she was an uninvited guest who got into his hot tub at 3AM, has a history of theft. The incident at Brown's home started when Curran began admiring six figures worth of jewelry a business associate of the singer brought to his home for his inspection, with the hope the wealthy star would make purchases (Brown loves jewelry).
Curran began admiring and reaching for the diamond jewelry in a manner that made them nervous, leading to Brown's business associate becoming angry. Brown, fed up with the uninvited guest, is accused of pulling out a gun, pointing it at her and stating "get the f**k out" of his house. First Curran stated Brown pointed a gun at her and told her to get out. Now she is saying on social networking Brown pointed a gun at her head and told her to get out. First she said she didn't touch the expensive jewelry, then she stated in an interview she did do that.
Curran called the gossip site TMZ (looking for attention and a payday) then police. When police arrived at Brown's home, he unwisely refused to come out and speak to them which made it look like he was in the wrong (they had no warrant, so technically he did not have to let them into his house). With the track record of some police in America, in reference to excessive force and violence against blacks, a number of people on social networking feared the LAPD were going to kill Brown yesterday.
Brown should have called his lawyer and had him rush to the property and walk him outside. Then his lawyer could have addressed the police. Brown was arrested yesterday evening on the charge of suspicion of assault with a deadly weapon. Brown later posted $250,000 bail and was released from jail. Brown will be arraigned September 20, 2016.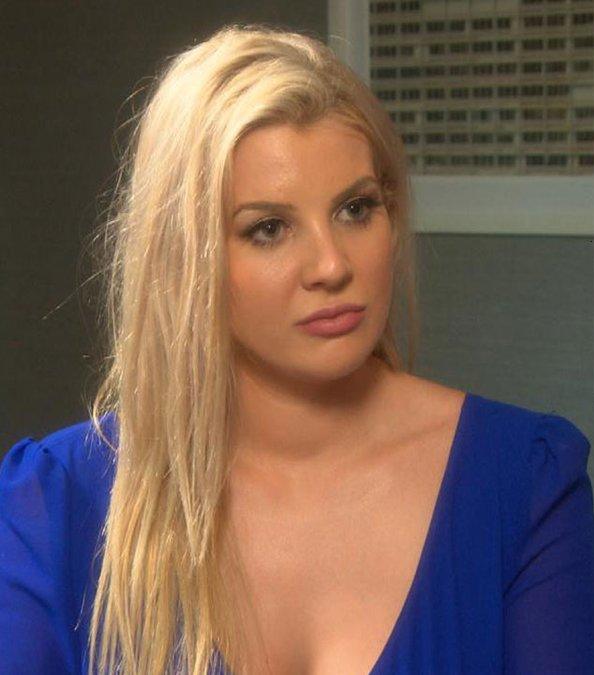 Curran is a friend of Nia Guzman, the mother of Brown's daughter. The two are in an ongoing, bitter custody and cash dispute. Here's the problem with the uninvited guest. Curran is a known thief. She is a suspect wanted for questioning by police in a grand theft larceny case that occurred at the luxury Plaza Hotel in New York (the lovely hotel from the "Home Alone 2" movie). Curran stole a $1,000 Louis Vuitton luxury purse with $200 in it and ran out of the hotel. The victim reported it to police and obtained a restraining order against Curran.
Now Curran tried something suspect and got mad when she was ordered to leave a house she was technically trespassing in. I have to state something else as well, some men don't know how good they have it. Brown had a nice girl, Karrueche Tran, cheated on her with Nia Guzman, who trapped him with a baby (once again, Royalty is beautiful little girl and what I have written is not against her). Now look who you're stuck with - money seeking Nia and her friend Baylee sticky fingers the kleptomaniac, trying to rip you off and set you up. Some of you men keep thinking with the wrong head and end up getting burned for it.
This is not about Guzman being Hispanic or Curran being white. Brown has some black gangbanger friends too who are violent thieves that egg him on into trouble. There are other black, white and Hispanic people, among other races in California, who have morals and would set a better example for Brown and his child. However, Brown keeps hanging out with troublemakers and he ends up paying a price for it.
Another thing I don't understand is how some famous men have sex with women they just met or barely know and in another unwise step fall asleep in bed with them. While they are asleep, some men have been robbed of their wallet (cash and credit cards) and jewelry. Others have been photographed sleeping while in compromising situations, by fame hungry groupies, who leaked the pics online. If some of you aren't careful, you are gonna hook up with a nutcase who harms you in your sleep.
In closing, Brown needs to pay for proper armed security, who are insured. Allegations that he threw a bag with guns and drugs out the window is a no-no, as he is a convicted felon. People need to learn to insulate themselves from trouble wherever they can. Some things you can't avoid, but some you can.
Side Bar: I can't get over how Curran was an uninvited guest who got in a hot tub at Brown's house at 3AM with a bunch of men around. That's not a good look. It gives the appearance you were there to sexually service people.

STORY SOURCE

Chris Brown Accuser Grand Larceny Suspect In Plaza Hotel Theft

8/31/2016 1:00 AM PDT - The woman claiming Chris Brown pulled a gun on her is wanted in NYC for questioning in connection with criminal theft ... for allegedly stealing a fancy designer purse at a swanky hotel. The incident could be significant in the Chris Brown case, because alleged victim Baylee Curran claims a certain piece of jewelry that caught her eye triggered the events that led to her 911 call. Baylee was vacationing with a few friends at The Plaza back in 2013 when they began arguing in the hotel. According to police docs, Baylee snatched a $1,000 Louis Vuitton purse from one of the girls and ran out of the hotel.
The purse contained $200 in cash, as well as credit cards and a Michael Kors wallet. Security chased Baylee, who allegedly dropped the purse but somehow fled with the contents. By the time cops arrived Baylee was long gone. There's a warrant of sorts -- it's called an I-Card -- which will allow NYPD cops to pick her up and take her to the station for questioning, if they find her in the city. Apparently, the incident was bad enough that the alleged purse-snatching victim got a restraining order against Baylee from an L.A. judge.