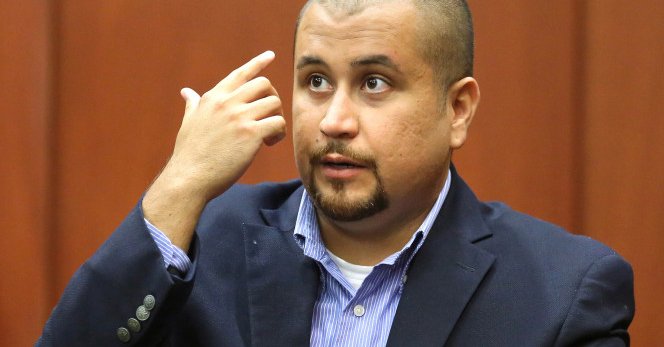 George Zimmerman: and that's when he punched me in the face

George Zimmerman was wrongly found not guilty of murdering unarmed 17-year-old, Trayvon Martin, after stalking him as a self-appointed neighborhood watchman. Ever since his acquittal, Zimmerman has been engaging in other acts of violence and arrogantly showing off about getting away with murder. He did it one time too many. While having a meal at a restaurant in Florida, another diner over heard Zimmerman bragging about killing Martin and punched him square in the face.
The unnamed man walked up to Zimmerman's table and stated, "You're bragging about that?" and punched him in the face. Zimmerman called 911 and stated, "He recognized me. He said he's going to kill me. You need to send like three or four cops." For someone bragging about killing a kid, he sure turned into a punk when an adult challenged him, demanding three or four cops for protection (something Martin was not afforded).
STORY SOURCE

George Zimmerman — who was acquitted of killing an unarmed black teen — said he was punched in the face for allegedly bragging about the fatal shooting
Zimmerman called 911 to report that he was assaulted by a man at a restaurant in Sanford, Florida, over the weekend where he was discussing the 2012 death of 17-year-old Trayvon Martin. Zimmerman, 32, told authorities the man approached his table and said: "You're bragging about that?" and punched him.
"He recognized me," Zimmerman told dispatchers. "He told me he was going to kill me he told me he'd [expletive] shoot me and he punched me in the face." ..."He said he's going to kill me," Zimmerman said. "You need to send like three or four cops."